Part I
Today is Food Waste Friday.
I found a funky avocado earlier this week and snapped a photo.
I wish this was all the food waste I have, but I know I've got more.
But.
I haven't cleaned out my fridge, so I'm not sure what all is hiding in there.
So!
I'm gonna eat some breakfast, then tackle the fridge, and I'll update the post once I do.
I think it's gonna be bad…
______________________
Part II
Alrighty! I've cleaned out my fridge and am back with a report.
Here's the view that greeted me this morning.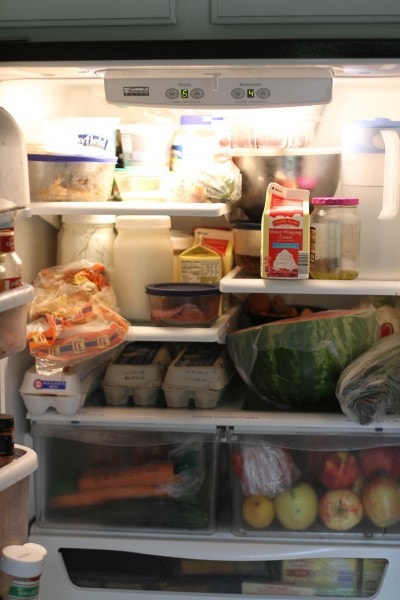 And here's the bad stuff I found.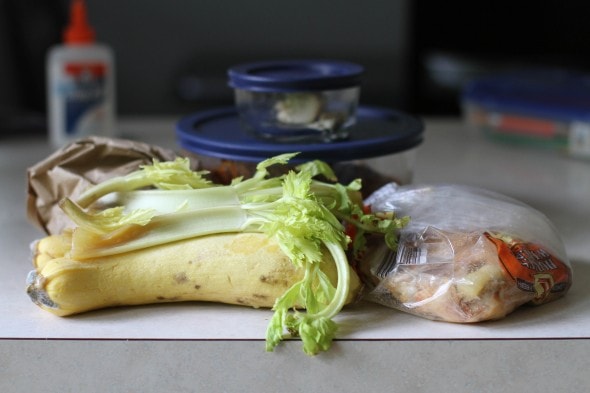 Oof.
So. I have two summer squash, a few stalks of celery, several mushrooms, a forgotten-about piece of pizza, a teeny bit of chicken, and then the worst thing, a container of sloppy joe sandwich filling.
I'd gotten that out of the freezer for my kids to eat while Mr. FG and I were out on a date night (to use up a Groupon!), and I'd made some fluffy hamburger buns for them to use.
But somehow they ate way more buns than filling, and then every single one of the buns got used up the next day (toasted for breakfast, I believe), so there were no buns for sandwiches.
And then we just forgot about the sloppy joe filling altogether.
Oy.
But now my fridge is looking much better, and as always, I'm full of hope for the future week.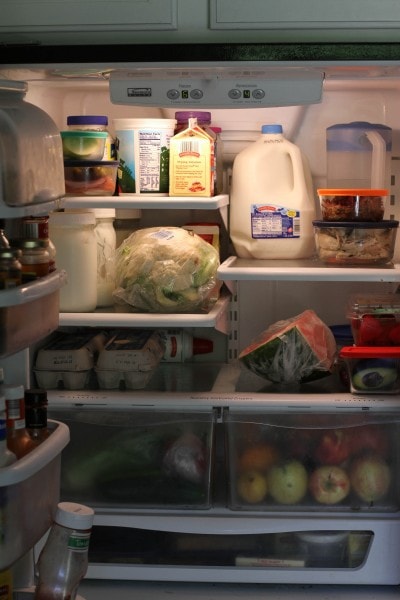 (I'm irrepressibly optimistic about most things.)
I cut up half of the watermelon into chunks because my kids and I will go thru an impressive amount of watermelon in short order if it's accessible.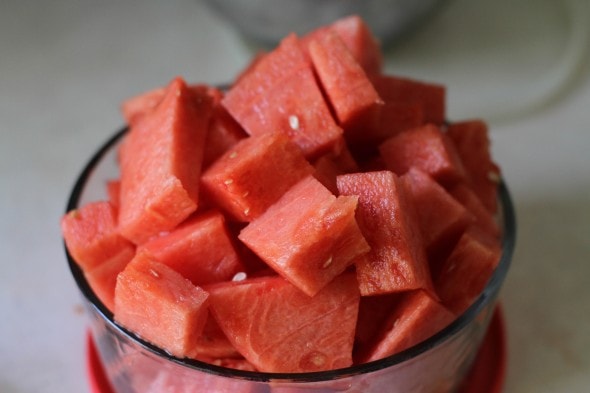 Ditto for this bit of broccoli. Left in the fridge, I'd forget about it. On the counter, I'll mindlessly snack on it.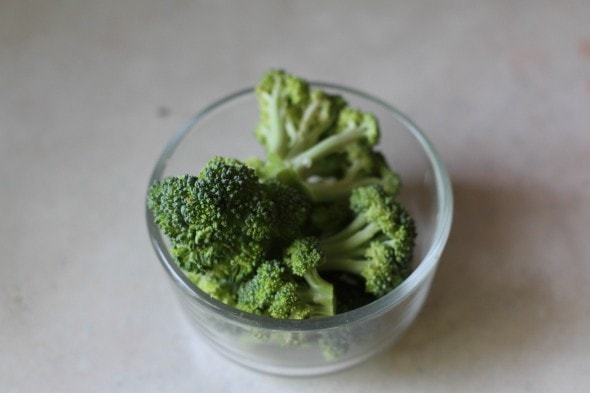 I also took some roasted chicken off the bone for chicken salad. Having it off the bone is gonna make me WAY more likely to use it.
Oh, and here's my freezer.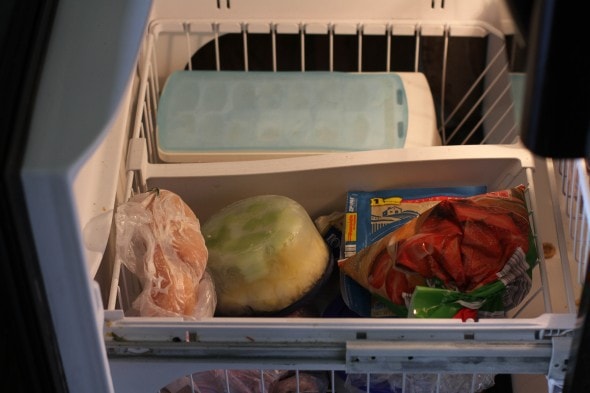 It's not doing too badly, especially because a lot of the contents are frozen fruit for smoothies.
And since I make smoothies on a super regular basis, none of that stuff is going to get freezer burnt.
____________________
I really, really did not want to deal with my fridge this morning, which is exactly why I keep doing Food Waste Friday posts.
Knowing you guys will be reading about my wins and losses is what keeps me going some weeks, so thank you. : )
____________________
How did things go for YOU this week?