On Tuesdays and Thursdays, I post a picture and just a few words.
Remember that free photo composition download I shared with you the other day?
The tip about using something to frame your shots inspired me, so when we went to the pool, I gave it a try.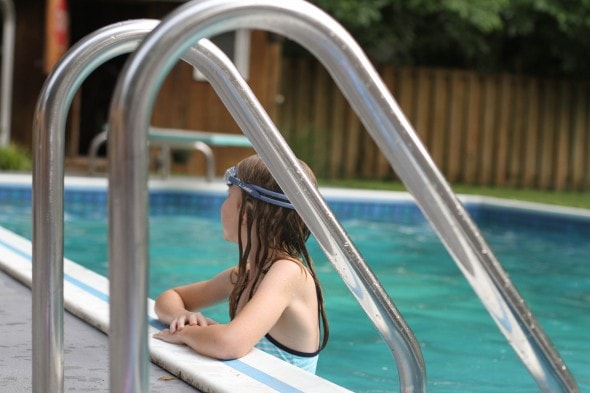 I'm not 100% happy with the shots, mainly because I should have given Sonia more space to look into the frame, but hey, it's just the beginning of the summer and I have lots more chances to practice!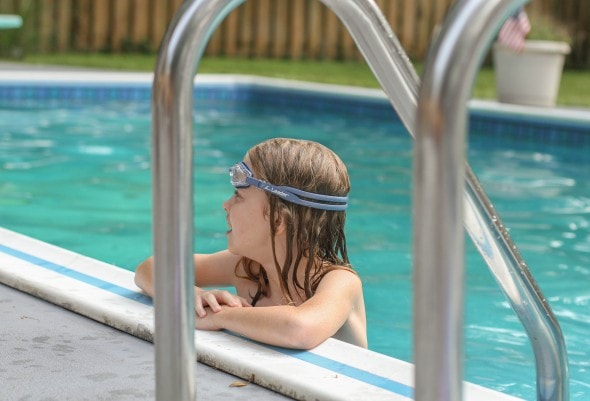 But I do like the way it gives more of a sense of depth to the photos, and since I've been shooting at this pool for years, it's fun to have something new to try.