New here? Each week, we all practice the free art of hunting for things to be grateful for.
This week, I am thankful:
for the rain that washed some of the pollen away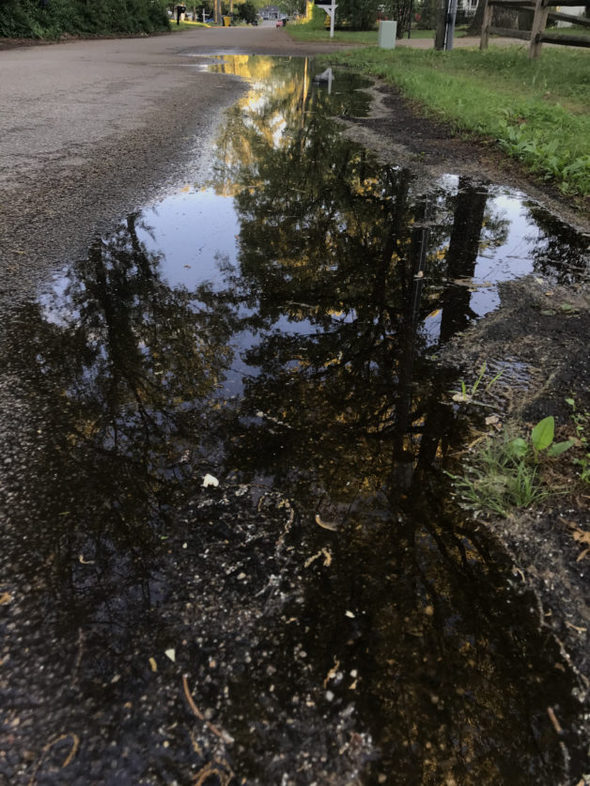 The oak flowers have pretty much all fallen, and we've gotten a little rain to help wash the yellow dust away. Excellent.
for the lovely weather last night
Generally speaking, every time I plan to grill, I end up getting rained on.
But last night, the weather was perfectly, fantastically gorgeous: breezy, sunny, and in the low 70s.
It was heavenly grilling weather.
that I am DONE with my biology labs
I have one more week of lecture and then a week with two exams, but my lab work is 100% done for the semester.
This makes me happy because now I can focus on studying for our cumulative exam.
(cumulative = yikes)
that I only have two more lectures to get through
I think I've mentioned before that my bio professor is the sort that just reads through slides in a monotone. He seems like a nice enough person, but his method makes for extremely boring lectures.
Two more, and I'm done!
that I get to take Anatomy and Physiology next
Biology has been interesting and I have learned so much, but a course entirely focused on the human body is going to be much more fascinating, I think.
I'm taking the summer off, though; no more classes until the fall.
for the not-too-hot, not-too-cold spring weather
Can I be thankful for the weather again?
(This is going to be a regular occurrence all spring long, I think.)
Spring always feels too short, but I think it is the time of year with the most perfect weather.
that the bugs aren't here in full force yet
I really appreciate the pre-mosquito season.
for the delight of clear, sunny mornings
Even when it's cold out in January, I just love a sparkling morning.
And I love mornings in general. They just feel so fresh, cheerful, and hopeful to me.
that a family friend just got his second shot
We haven't seen him for over a year, but plans will be made soon!
that my face is feeling better
I had what seemed like some type of allergic reaction all over the lower half of my face and my jawline, which I have never had before. I hadn't changed anything about my routine, so I wonder if it was maybe a reaction to the high pollen levels.
At any rate, it's gone now and my skin is happy again. Whew.
that it is possible to feel joy even when life isn't perfect
No one's life is always going perfectly on every front, right? So I've been thinking about what a mercy it is that we humans are capable of feeling joy and gratefulness when things are not perfect.
Otherwise, we would be doomed to a miserable life in this broken world, where things go wrong all the time.
Even in the brokenness, there is always something to find joy in.
that the mum from my aunt came back this spring
You may remember that my aunt brought me a chrysanthemum from her yard in South Dakota last fall, because she wanted me to have one that survives winter weather.
And I am happy to say that it has come alive this spring!
for my new bathroom mirror
For my birthday, Mr. FG got me a really big mirror with a defogger and a built-in light (kind of like a ring light, but rectangular).
My dad installed a new recessed light in the bathroom too, so between the mirror light and the new overhead light, it's so lovely and bright in the bathroom.
I feel like I'm in a hotel every day now!
What are you thankful for this week?