This week, I am thankful:
for a stretch of beautiful weather
Last weekend, the weather was positively heavenly. Low humidity, temps in the high 70s/low 80s…just so perfect! I soaked it and appreciated it, and when I feel like being crabby about the coming heat and humidity, I will try to pull up those memories. 😉
a mulberry tree in my new neighborhood
I always loved picking mulberries in my old neighborhood, so I was delighted to find a mulberry tree on my walking route here. Yay!
for beautiful sights in nature
I spied these little thistles on a walk the other day, and when I got closer to take a photo, I was delighted to see this little honeybee.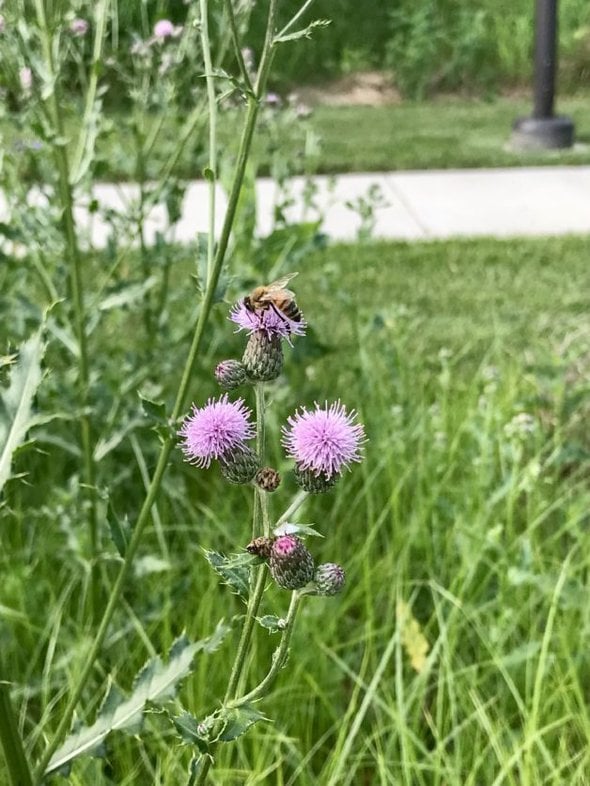 for the little bench outside my front door
It's a lovely spot to eat breakfast, drink coffee, or read a book.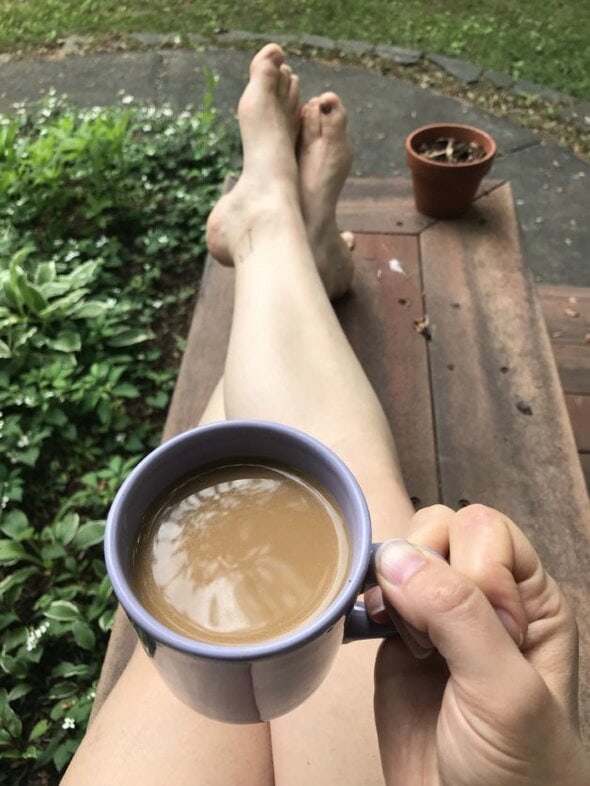 for watermelon season
I am so, so happy that watermelons are plentiful again.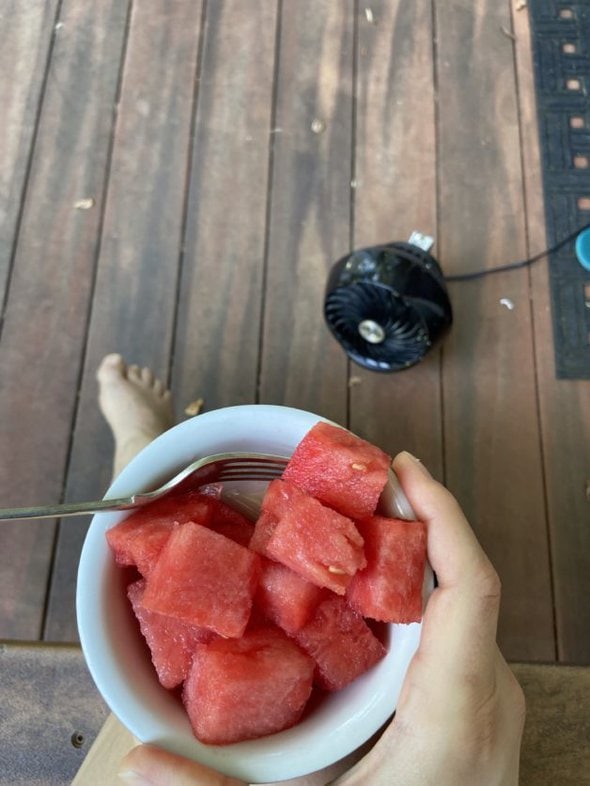 for plenty of rain
Also: the rain we've had has come in the form of thunderstorms, which I do actually love.
All-day-drizzle gets a big thumbs down from me, but a good thunderstorm? YES. Bring it on.
for all the ways there are to save money
I was sitting here thinking about the different ways I've saved money this week; pickups from the Buy Nothing Group, freebies on Facebook Marketplace, an eBay purchase, the cheap Kindle trial I started, some cheap travel I booked, and so on.
There are so many ways to obtain things for free or for cheap, and I think that's awesome.
that I was able to fix the shower draining problem
The downstairs shower was slow to drain and my initial thought was that I should call the landlord. But I decided to check it out myself first, and once I pried off the drain cover, I could immediately see the problem: a huge ball of hair and who-knows-what-else from the previous renters.
I fished it out with some tools, trying not to nose-breathe (!!) and now the shower is working perfectly. Sweet!
that I got a cheap flight to go to FinCon
The conference is in Orlando, in early September (Yes, I feel sweaty already!), and between a cheap initial flight price and a Southwest sale coupon code, I got the flight there for $47 and the flight back for $82.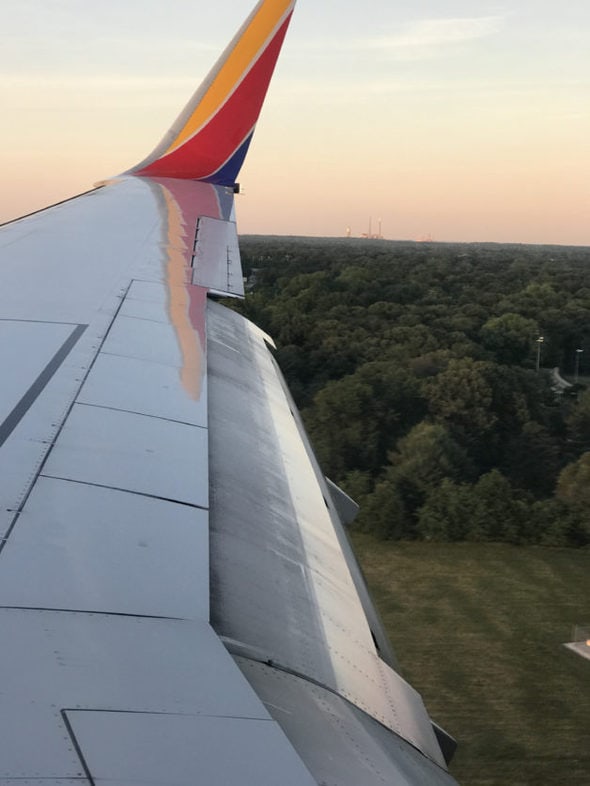 I don't think I've ever flown somewhere for $47!
for a sweet gift box from a friend
My friend Cate (you can find her online here) sent a box of goodies for the girls and me, and she even included some toys for our cat!
for this rental
I continue to be so grateful…it is a perfect place for me to land for right now.
What are you thankful for this week?