This week, I am thankful:
that my foot is feeling better
Thanks to the prednisone, my foot is starting to approach its normal size. Yay!!! Prednisone is my new bestie.
I know prednisone makes some people feel terrible, and the long-term effects are not good. But for five days following a yellow jacket encounter, it's pretty fabulous.
I know not everyone can handle seeing body stuff, so I'm just gonna put links in here to the photos of my feet after the sting, in case you are like me and are interested in this type of thing! 😉
Here's what it looked like shortly after the sting.
And here's what it looked like about 8 hours later.
that my mood is good on prednisone
I know it makes some people feel angry, but if anything, prednisone has ended up making me feel extra cheerful. Whew.
that I was able to go for a walk yesterday
It was the first day my foot felt small enough to fit into a shoe (thank goodness it's summer and I had gotten by with flip-flops on the very swollen days!)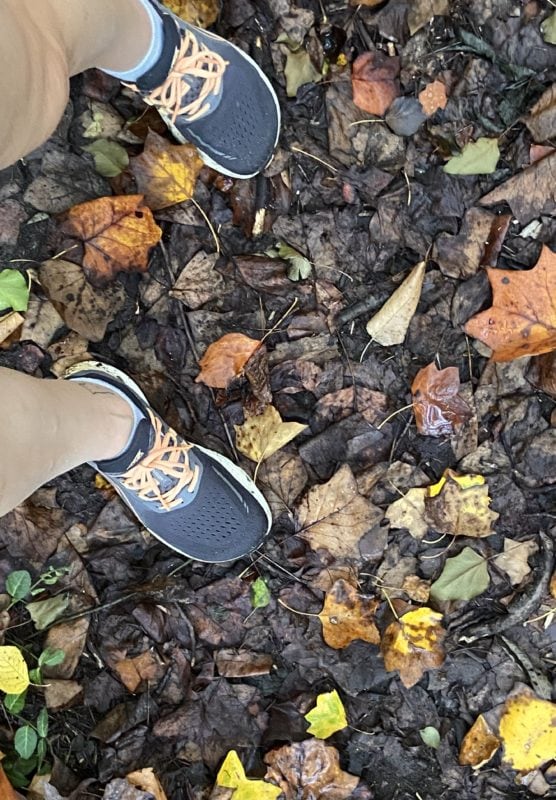 So, I went for a not-too-challenging walk, mostly on pavement, and my foot was fine.
Yay!
I had lab last night, so it's good my foot had shrunk enough for shoes. Wearing flip-flops to lab is frowned upon. 😉
that my non-walking days were crappy weather anyway
There was rain, lots of humidity, and heat on the days when my foot was too swollen to walk.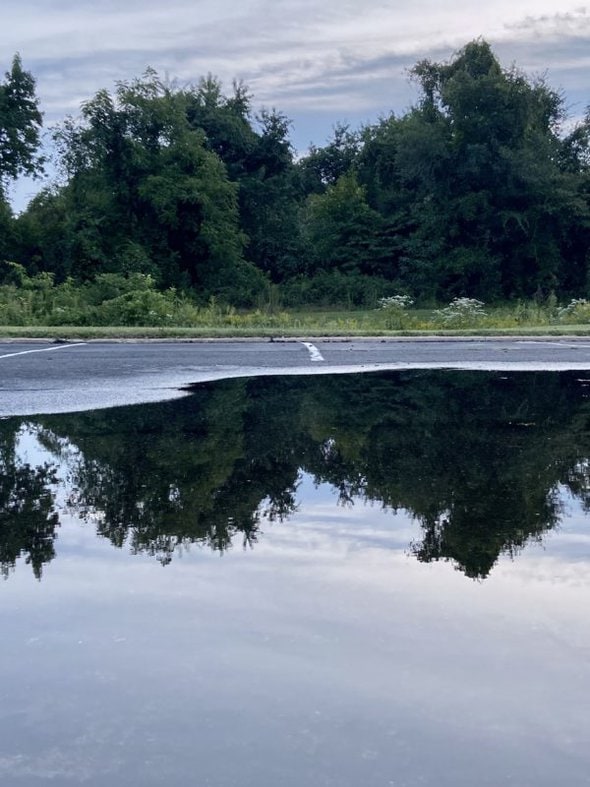 So, that made it easier to not mind being a bit couch-bound.
But today we are entering a nice stretch of crisp fall weather and I am SO EXCITED.
Dry, cool fall days are 10/10 for walking, and now my foot is cooperating.
for friends at school
We're in week three now, and I'm starting to get to know more and more people around me in my nursing class.
There are 140 of us, so I know I'm not going to get to know everyone, but still, I am making a little headway.
for the way that age doesn't seem to matter much in college
My friend who sits to my right is 19, my friend to my left is 35, and I'm 45. But it doesn't feel weird at all; we are all just peers, and I like that.
that nursing lectures don't feel unbearably long
Nursing lectures ARE in fact long…like 2-3 hours each.
But the subject matter is interesting to me, the professors are good at making it interactive, and they also are good about letting us take stretch breaks and bathroom breaks.
So, I usually feel a little surprised at how fast the lectures go by!
that I got over my fear of speaking up in class long ago
The first time I had an in-person class, in the fall of 2020, I felt a little bit nervous about answering questions and raising my hand. Almost like a stage fright sort of feeling.
But as my classes went on, I got better and better at that.
And now I think nothing of raising my hand in a classroom of 140 students, in a room so big we have to use our mics to speak so everyone can hear us.
I figure that if I am confused about something, probably 30 other people are confused as well, and they might be grateful that someone else is willing to ask the question.
that I still have my cranial nerve cards
In A&P 1, I'd made some flash cards for the cranial nerves and taped them to my bathroom mirror.
After that class, I taped them to my office bulletin board, and so they came with me when I moved here.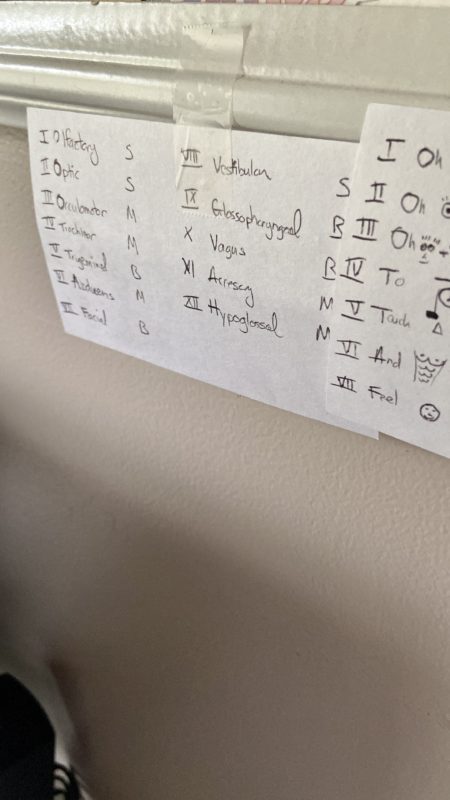 And now here in the third week of nursing school, we are supposed to be reviewing cranial nerves! So my original cards and drawings are coming in handy. 🙂
for an emptier schedule day yesterday
I had nothing scheduled all day until evening lab from 5:00-8:30.
Sooo, that meant I could get a little bit caught up on life!
I listened to lectures on cranial nerves while I cleaned up my kitchen, started laundry, made some yogurt, and swept my floors.
Plus, I did lab homework and also did some reviewing for an upcoming exam (first one is on Tuesday next week!)
What are you thankful for this week?