August has been sort of a tough month for me.
But, as I always tell my kids (and you guys!) nothing is all good or all bad. Even in the midst of some tough stuff, I've been able to churn out weekly Thankful Thursday posts, full of honest things I am grateful for.
It would be easy to tell myself the story, "August was a terrible month."
That would only be partially true, though. Some hard things happened, yes.
But also some really good things happened (some of which I gotta wait to tell you about!)
Like almost every month in my life, it's been a mixture of good and bad, hard and easy.
That's one of the benefits of making these lists, I think. It turns my brain from the, "Everything is awful" story and helps me see what is actually true.
So!
This week, I am thankful:
for several cool days
You guys! The last two mornings I was actually a little chilly when I started my walk. That made me very, very happy.
Also: I slept with my windows open. That's an extremely happy-making thing.
I know that the heat and humidity will return (I can't count on consistent cool days until October, probably), but this little taste of fall sure did make me happy.
that I didn't get sick for Zoe's half-birthday
I mentioned last week that back in February, I got sick on Zoe's birthday. I don't think we even made a cake!
So to make up for it, on her half-birthday this past Friday, we did make a cake!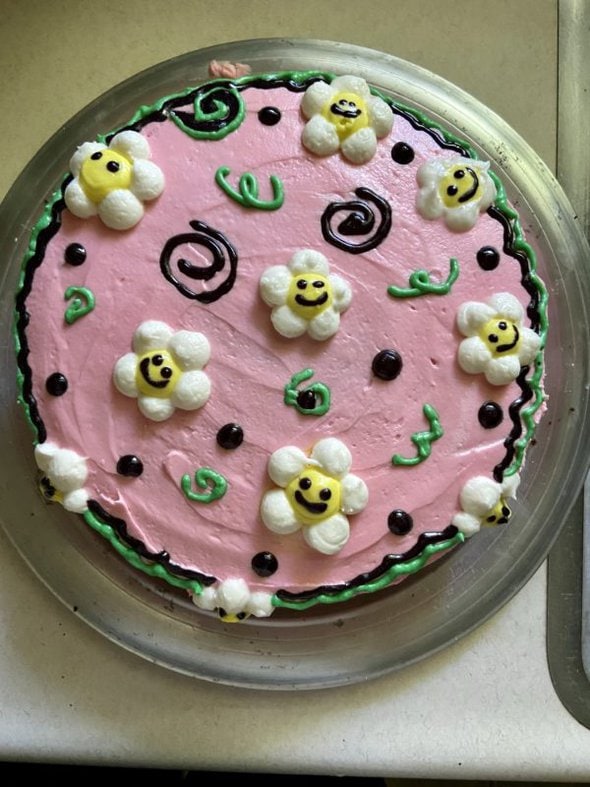 Her friend came over and the two of them decorated a pink cake, using Pinterest as inspiration.
And then we all had cake for breakfast the next morning. 🙂
The little flower characters Zoe made are so cute. 🙂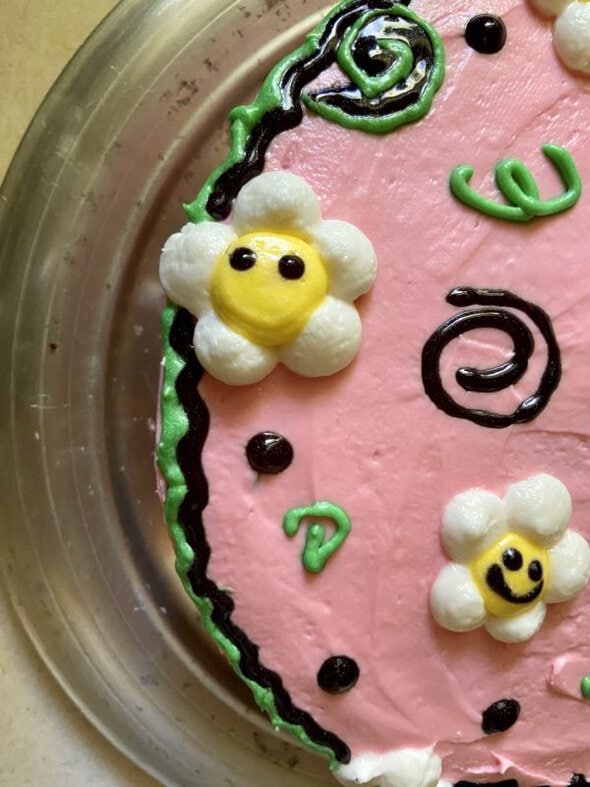 for cool enough weather for sanding
Sonia and I bought a storage chest on Facebook Marketplace, and I'm gonna paint it white to match her other furniture.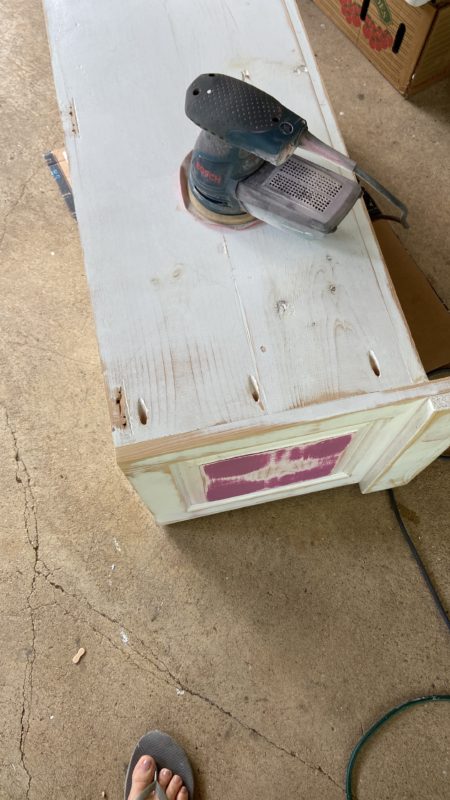 You don't NEED cool weather for sanding, but the weather yesterday made the sanding process so much more comfortable.
for a honeybee sighting
I see a lot of bumblebees and yellow jackets as I walk, but this week I saw some honeybees, and that made me happy.
that porcelain berries are at least beautiful
They are a terribly invasive species, but these berries are really, really beautiful. They remind me of little speckled easter eggs.
And they go through so many different shades of blue/purple.
Invasive species are never a good thing, but at least this one isn't ugly.
for neverending variety
I've been walking these paths and trails daily now, on a rotating basis, for over a year. And still, I am always finding new plants that I've never seen before.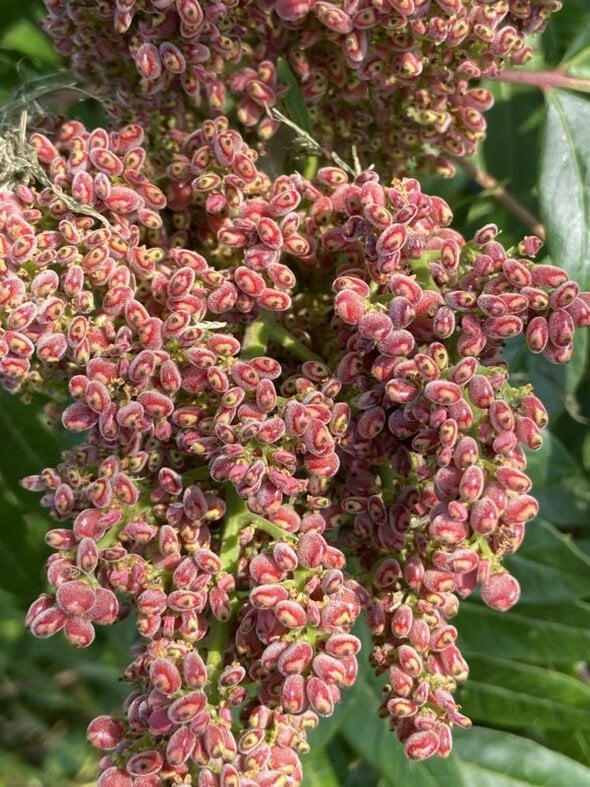 These have such an interesting pattern!
that I get to talk to Lisey so often
Thank goodness for cell phones! I get to talk to her almost every day, and so in some ways, this move to Hawaii doesn't feel terribly different from when she lived with my aunt and uncle during aviation mechanic school. 🙂
that I found a cat brush Chiquita loves
I bought one from Petsmart initially, but the bristles were too far apart to do any good.
So, I added a different one to my Chewy order, and Chiquita LOVES it. She stretches out and purrs and lets me brush her all over.
This is gonna seriously cut down on any cat hair I have to clean up around here because the brush is full of hair whenever I brush her!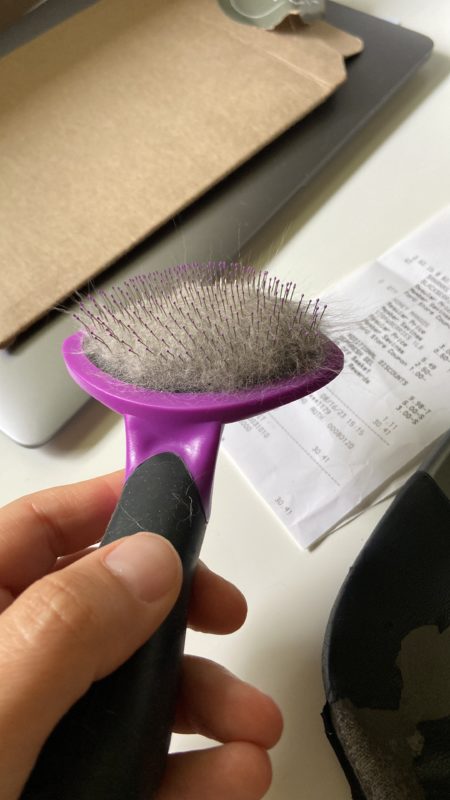 I like that the tips of the bristles have a little coating on them; it's a little more gentle than the brushes that have just bare metal ends.
Chiquita says it's 10/10.
Shelly has never liked being brushed but I'm gonna see if she changes her mind with this type of brush. Perhaps she will be a convert.
What are you thankful for this week?