(Unpleasant topic, I know! But I think it needs to be addressed.)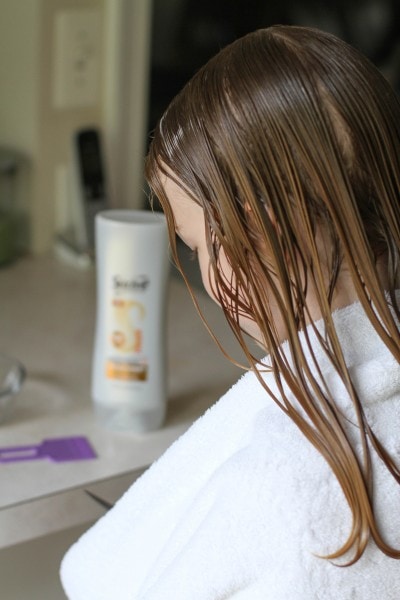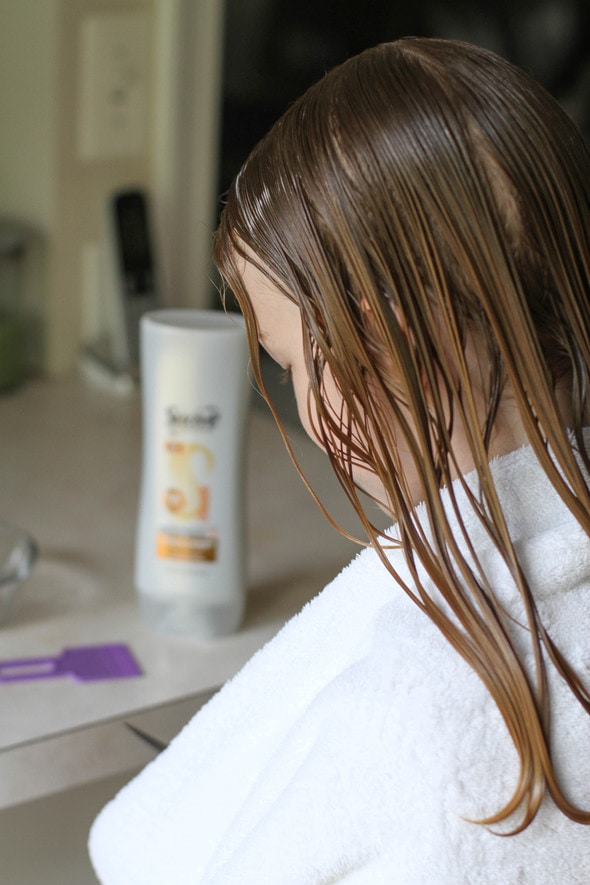 Mr. FG recently sent me an article about the outbreak of Super Lice*, which are resistant to the Rid/Nix-type treatments available over the counter.
*I think that article has some ridiculous info/advice. Directions to keep using the ineffective OTC stuff? Saying that nit-picking doesn't work? Come on.
The super lice have apparently been found in 25 states now.
While I hadn't heard the term "super lice" before, I'm quite sure that's the variety that we had, given that the over-the-counter stuff we tried was pretty darn ineffective.
It did nothing to kill the lice and their eggs, and it made our heads so itchy.
(Mr. FG and I didn't have lice, but treated ourselves proactively, and our scalps itched like nobody's business.)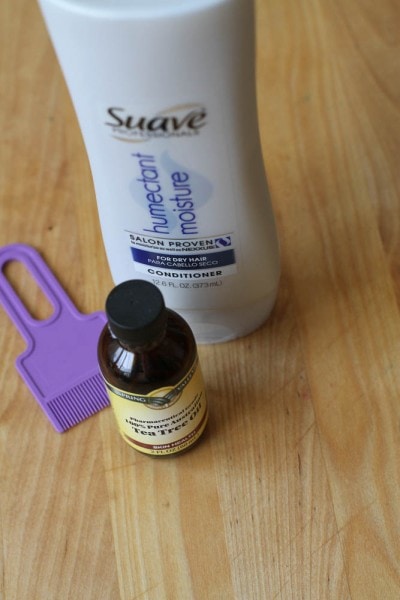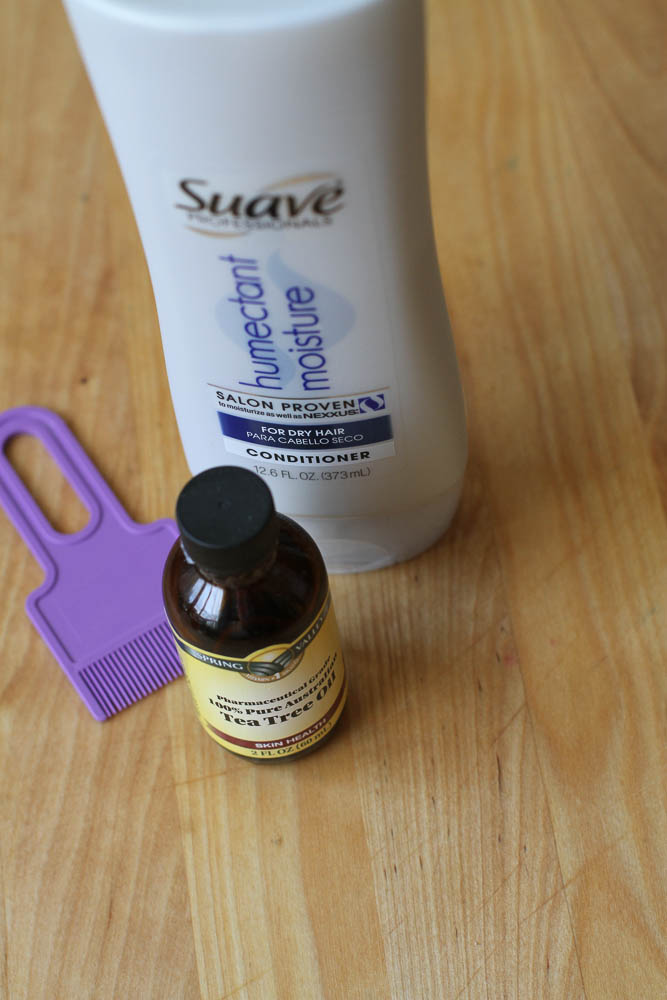 What DID work for us was the tea tree oil/conditioner treatment, in combination with combing.
And the great news?
No matter how the genes of lice mutate, this treatment will always work, because it relies on immobilizing and loosening the lice rather than on killing them.
I seriously wish I'd had this info when we first got lice, because it would have saved me so much heartache.
(And money. That lice stuff isn't cheap.)
I was a wreck when we got lice and I have all the sympathy in the world for other parents out there dealing with it.
So, that's why I wrote a post about what worked for our super-lice infestation.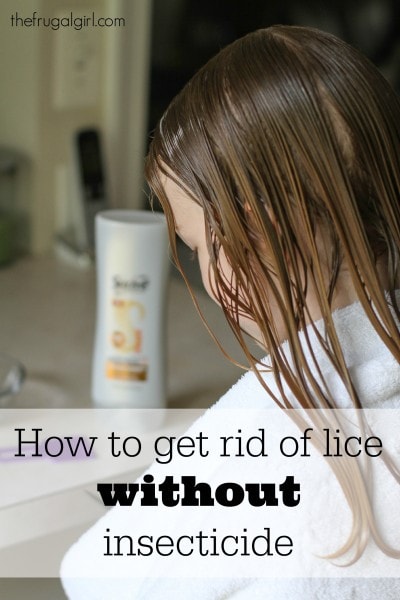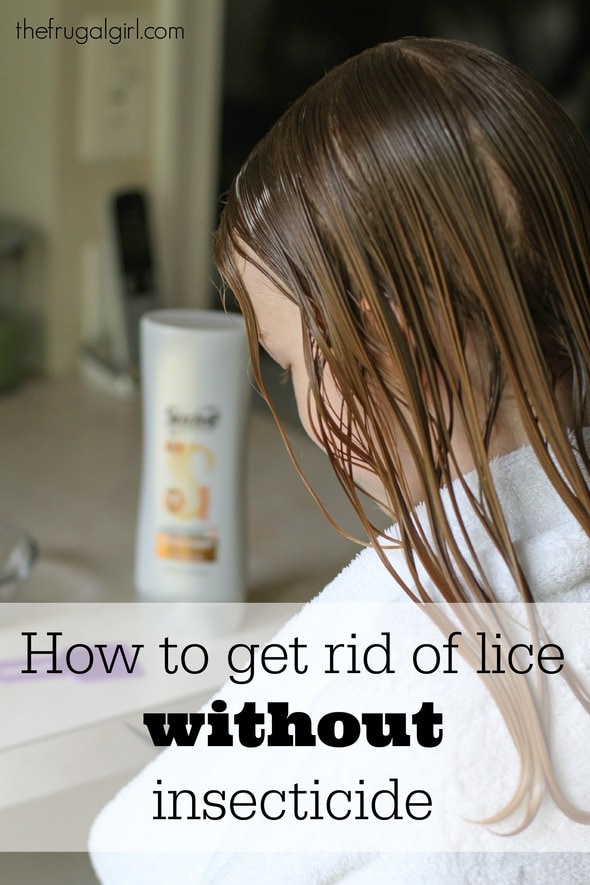 If you have school-age kids, pin the post so that you've got it handy just in case.
And if you have friends who are dealing with this, please feel free to send them the link too. I hate for people to spend money and time on treatments that don't work, especially when there's a cheap AND effective treatment available.
You can get rid of regular lice and super-lice without expensive insecticides or prescriptions, so if you get these unwelcome visitors, don't panic. It's going to be okay.
(But you might still cry. I certainly did. 😉 )
__________________________
Have you had any experience with super-lice?
__________________________
P.S. If you are unsure if your kid has lice but are worried they've been exposed and you want to check, the method I outlined in my post works great as a diagnostic tool.
Apply the oil/conditioner, comb through with a nit comb, and if your kiddo has a lice infestation, you WILL find them this way, because adult bugs cannot move when they're covered in conditioner and oil. If you find no lice, you can safely assume that your kid's head is clean.
Amazon links are affiliate links.