The inspiration for Thankful Thursdays came from the pandemic; we were all trying to look for the good in the midst of a very challenging situation.
For most of us, though, life is kind of getting back to something resembling normalcy, so I was wondering:
Do you want to keep doing Thankful Thursdays? Or do you find them to be not as necessary now that life has gotten more normal again?
Let me know what you think!
________
This week, I am thankful:
that the job market is so good
I was thinking about how last summer, the prospects for Sonia getting a job were very slim. But this year, companies are practically begging people to come work.
So, it was super easy for her to find a job.
for all the great things kids can learn from having a job
Every time one of my kids first goes out into the workforce, I am reminded of how valuable young work experience is.
The money is nice for them (car insurance is expensive!), but they also learn so much at a job, and the learning goes way beyond whatever specific task the job requires.
(I'm thinking things like independence, responsibility, learning how to relate to a boss and co-workers, learning how to deal with customers, etc.)
for a slightly cooler morning
Even early morning walks have been extremely sweaty affairs here of late, thanks to the high humidity.
But this morning, it was more tolerable outside.
And in the summer, I will take tolerable.
for cold showers
During the winter, I really appreciate a hot shower.
But in the summer, I feel equally grateful for how refreshing a cold/lukewarm shower is.
that my bridesmaid dress is done
I was a little concerned my dress wasn't going to arrive on time at all, but it got here early, with plenty of time for alterations. So, yay!
I'm supposed to pick it up today (it needed one more strap tweak), and then I should be all set.
that I don't have to wear a mask everywhere
I was a cheerful mask-wearer, as you know. But I am thankful to not have to wear one so much now.
Mainly, I just really like being able to smile at people.
that our numbers here are so low
Positivity rates and the number of people hospitalized are super low now; the lowest I've seen since this whole thing started.
that Mr. FG is going to have more work flexibility going forward
His job is one of those they swore could never be done at home. But all of that has changed!
So it looks like he's going to have a much more flexible working situation now than before.
for some odd jobs coming Zoe's way
It's super hard to find a job when you are 15, but luckily things like pet-sitting do not require you to have 16 birthdays under your belt.
Luckily, since she turns 16 next February, job-hunting next summer will be easy.
for our airline credit card points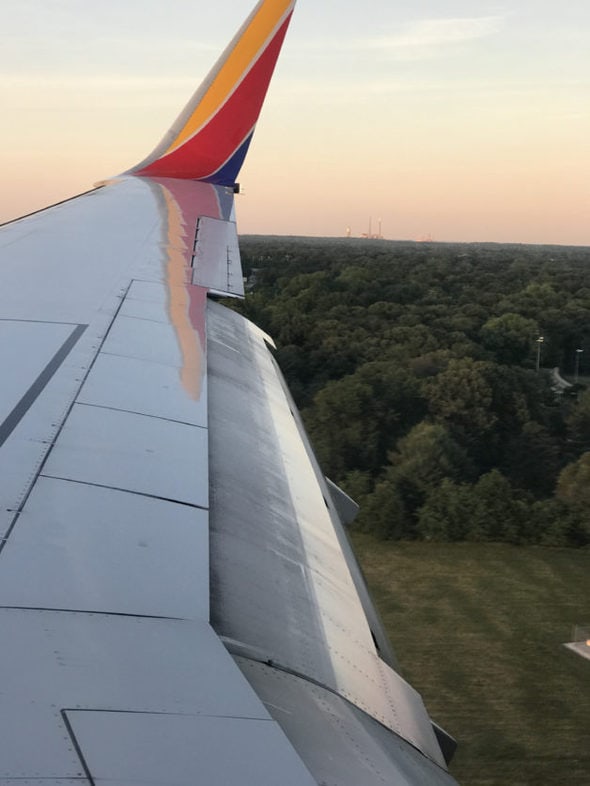 Both of my flights for the bachelorette weekend were free, and we also got two free flights for Sonia and Zoe for later this summer to visit my uncle's cabin.
Spending no Southwest points for a year does make them pile up. 😉
for Southwest airlines
I really appreciate a lot of things about Southwest, like their affordability, their timeliness, their points system, and the friendliness of their employees.
that Sonia is almost to year four of allergy shots
Starting in July, she only has to go in once a month, and then next July, she will be all done!
That is, unless she decides to start the whole process all over to address her cat and dog allergies.
What are you thankful for this week?