In my first post on this blog, I mentioned my frugal grandma. She lived through the Great Depression and I think that experience left a mark on her for the rest of her life.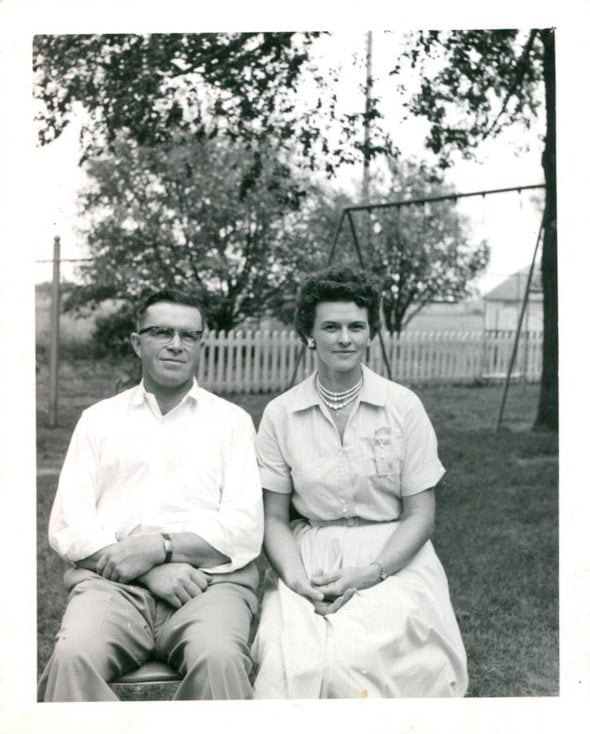 Anyway, I reshared that post recently because of my blog's birthday.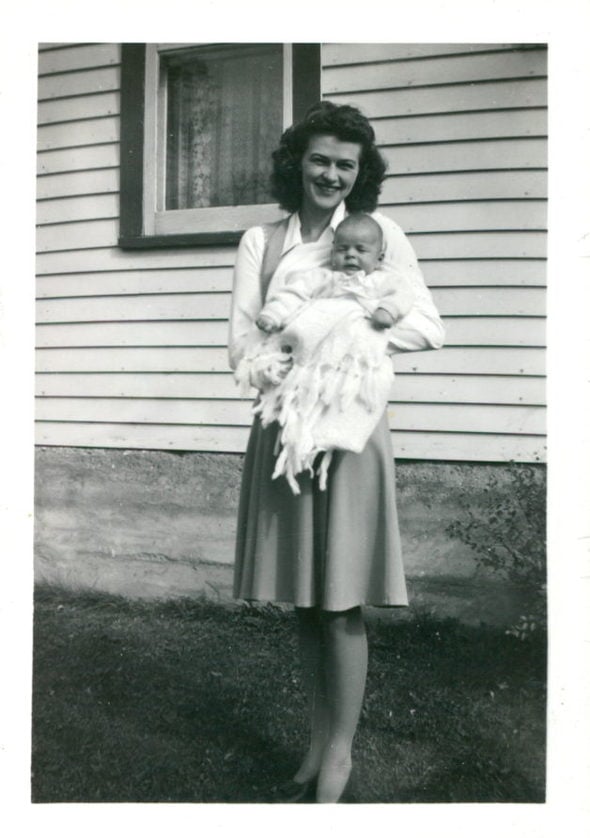 (that baby is my dad)
That put Grandma was on my brain, and I was reminded of something she once told me: "No matter how little money you have, you can at least keep your things clean. Soap is cheap!"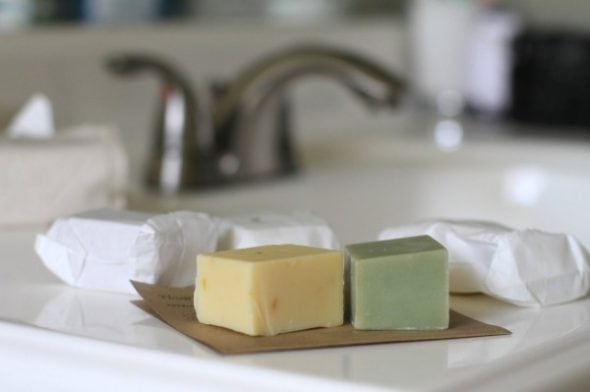 I think she was actually relaying something her mom told her, so this goes back to my great-grandma, a lady I barely got to know.
(I'm guessing she was a kindred spirit, though!)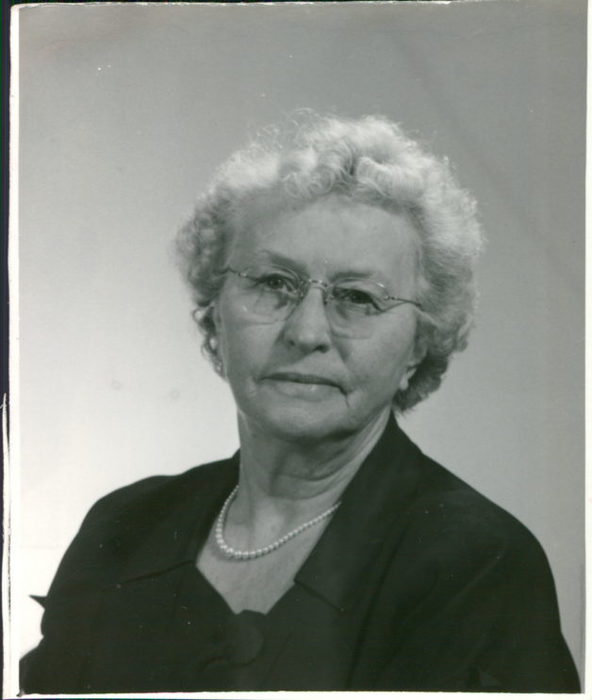 Clean = a cheap luxury
I like the idea of self-respect inherent in this advice; you might not be able to have fancy things, but you can at least enjoy the luxury of having clean things.
I can imagine that in those lean years of the depression, keeping things clean helped my great-grandma and my grandma maintain a sense of dignity.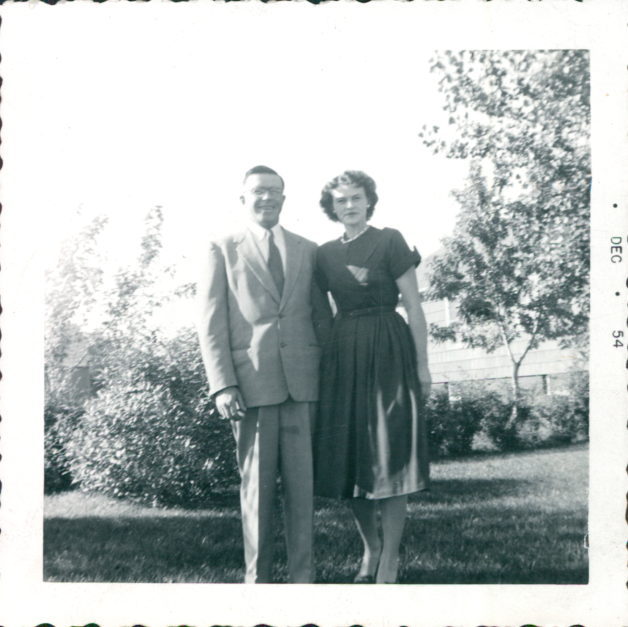 And in a situation where you have more time (and elbow grease!) than money, cleaning can help you feel a little more in control of your life situation. It's something you can choose to do.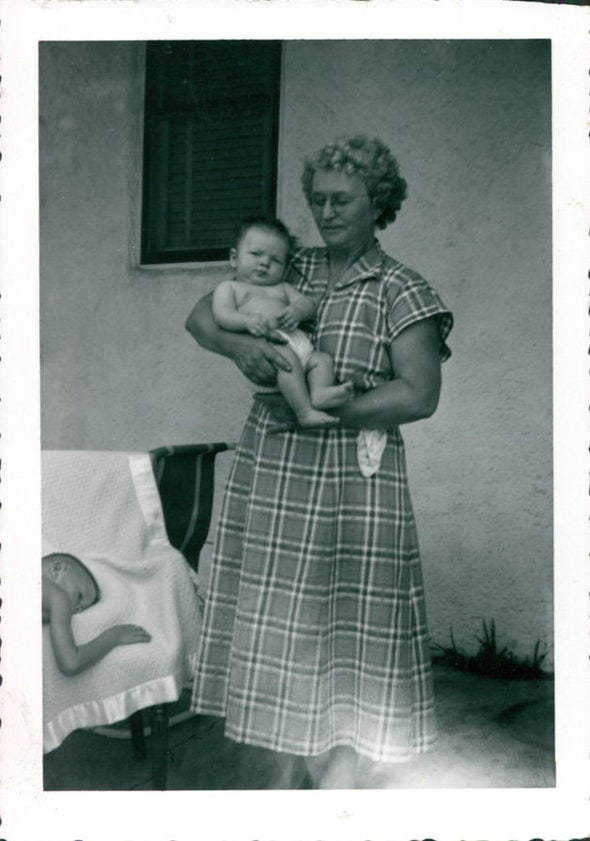 Throughout my life as an adult, I have often thought about this advice, particularly in our leanest years.
A new, fancy thing doesn't feel too great when it's dirty. And by the same token, an older, not-fancy thing can feel pretty good as long as it's clean.
For instance, our little basement apartment was no great shakes, but keeping it clean and tidy helped it feel pleasant.
Your car might be old, but if you keep it vacuumed and you clean out the trash, it will feel much more luxurious.
Your deck might be old, but if you scrub it, it'll feel much newer.
Your kitchen linens might be faded, but if you boil them and then wash them, they'll smell like new ones.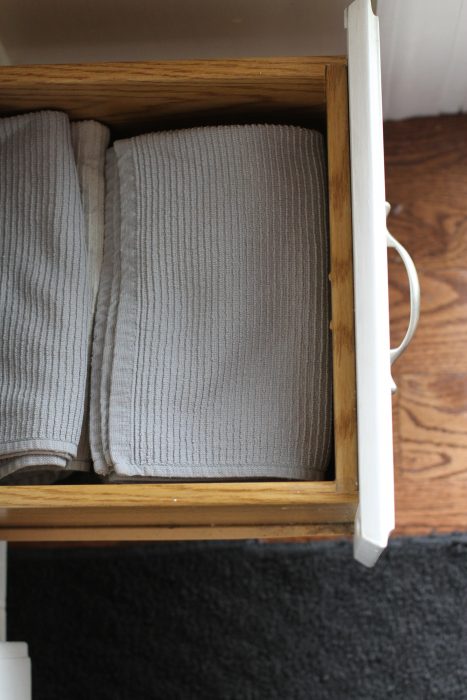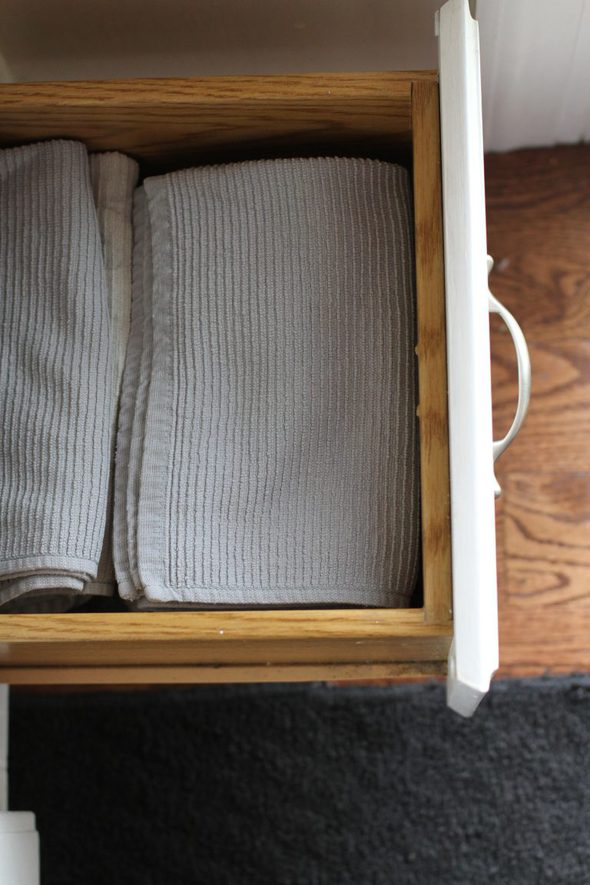 Your kitchen might be small, but if you clean it and keep things put away, it'll feel bigger.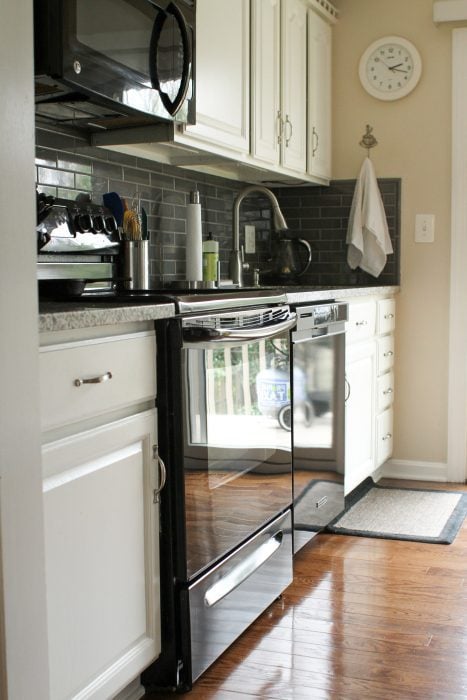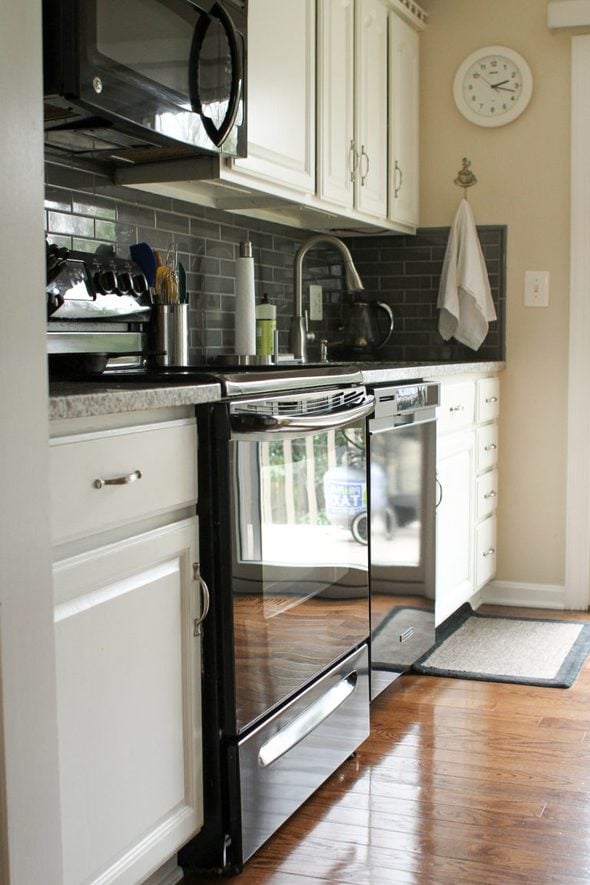 Your bathroom floor may be old, but it will look better when it's clean than when it's dirty.
Your wardrobe may not be new, but your older clothes will look pretty good if they are clean and mended.
Really, anything looks better when it's scrubbed and clean!
Decluttering is cheap too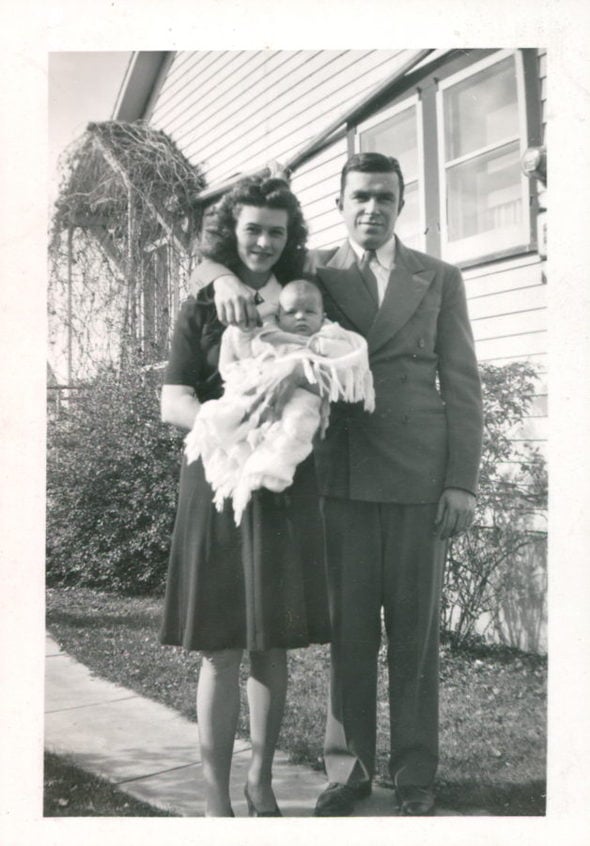 While my grandma didn't say this specifically (she was actually a bit of a clutterbug in her attic!), I'd add that keeping things uncluttered also really helps, and as with cleaning, there's not much cost inherent to decluttering.
In cases where your stuff is worth selling, decluttering can actually make you money! And if you stop buying clutter, that will save you money.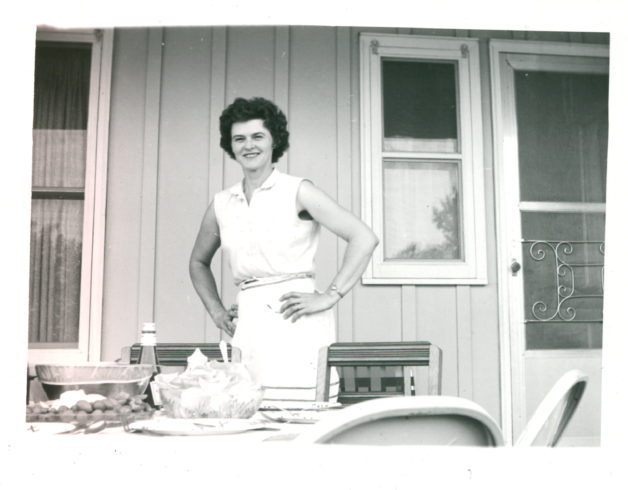 Decluttering can also help a space feel roomy, fresh, and new, which is not too shabby for a process that usually costs nothing.
And this holds true for your car too; cleaning clutter out of there is an immediate upgrade!
What could you clean or declutter?
Instead of focusing on what I can't do, I always find it to be helpful to think, "What CAN I do?"
So, if you're feeling a little discouraged right now because you'd love to upgrade your house, your car, or any number of your possessions, it might help to think about what you could clean or declutter.