My daughter and I both had a pair of khaki pants that had some pretty darn near irreparable damage done to the knees…more than I was willing to mend, at least!
A while back, I found a link to a site with a how-to on turning jeans into a skirt, and I figured that it could be done with khakis too.
And, it can! Yay!
I didn't follow the directions exactly…I modified them so that my front seam is just straight. I hemmed my daughter's skirt, and on mine, I'm trying a frayed hem.
This picture was taken right after I made the skirt, and since then, the hem has frayed nicely.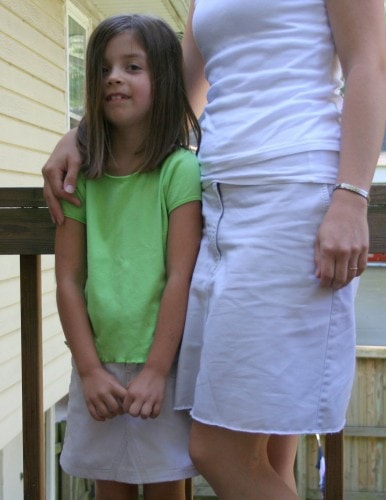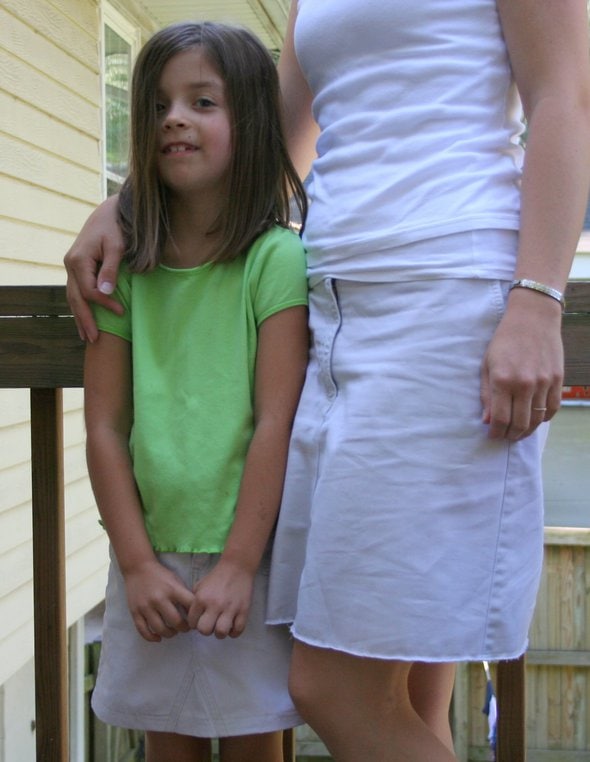 I'm pretty pleased with the results. It wasn't terribly hard or time-consuming to do, and it cost almost nothing.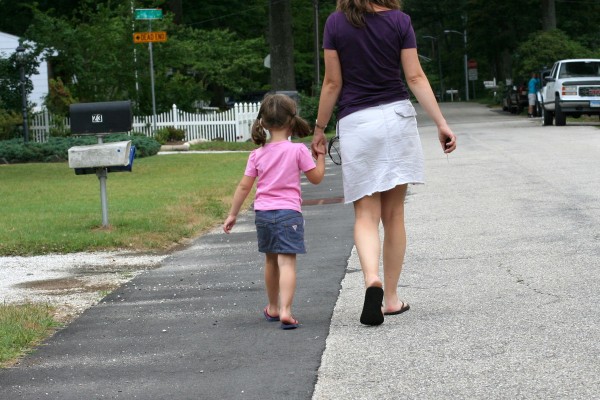 All I had to buy was a spool of khaki-colored thread, which will come in handy over time for sewing buttons (or maybe modifying more khaki pants!).
My grandma, like many grandmas, I assume, was a very frugal lady, having lived through the Depression.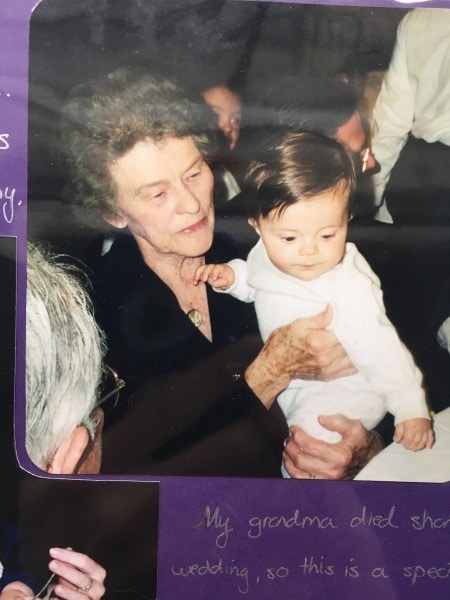 This is my grandma with the same daughter who is wearing the skirt above!
My grandma is now gone, but I often think that she'd be thrilled to see the frugal things that I do, and that's the reason for the title of this post. 🙂
P.S. Here's another pants-to-skirt refashion I did, except with ruffles this time.