And I was trying to take pictures of it for you.
The bathroom mirror wasn't working out too well.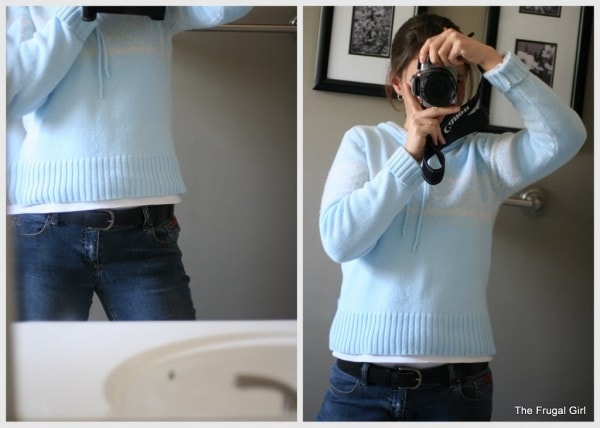 So Joshua helped me out. He is famous for taking pictures when I'm not ready. 😉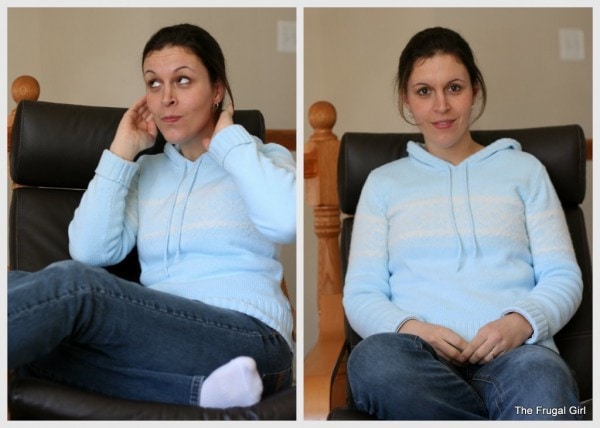 Then Sonia decided to join me.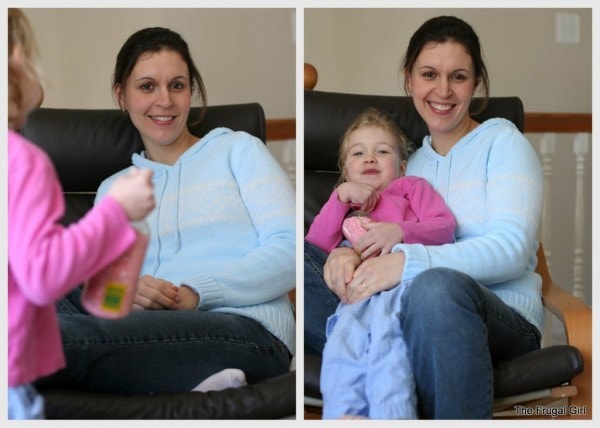 So, this is the best we could do. It's a little blurry, and it doesn't even really show my jeans.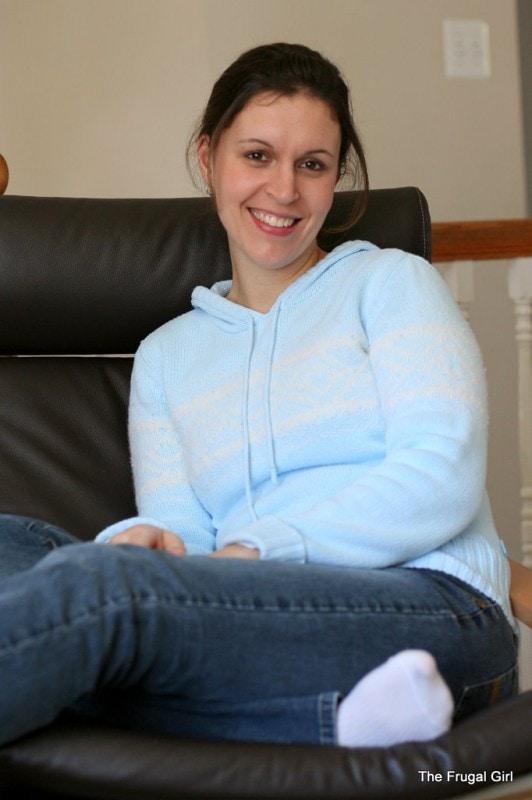 I am reminded once again that I am much, much better at being on this side of the camera…
than I am at being on this side.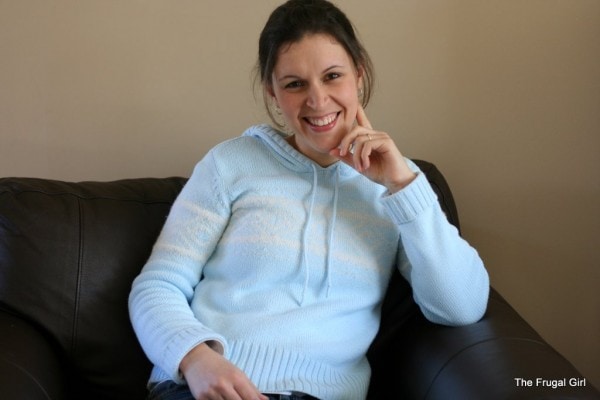 Anyways…my Aeropostale sweater and my Tilt jeans were both completely free. I got them from an event at our sister church which is kind of like a flea market except that everything is completely free, and that, I think, is completely wonderful.