I know it'll be slow around here, due to it being an American holiday.
Sooo, I didn't want to put up a Meet a Reader post, because then that poor participant might not get a lot of engagement.
And that would be a little bit sad.
Speaking of a little bit sad…this last week, a truck came to pick up Lisey's car for shipping to Hawaii.
I did not anticipate that this would make me sad, and I really was fine the whole time I was chatting with the guy and signing papers.
But once the truck drove away and I came back inside, I surprised myself by bursting into tears.
It's not that I'm particularly attached to that car; I think it was more that it really brought home the stark reality that Lisey is leaving.
The car doesn't matter; it's that the car comes with Lisey.
I thought back over this last bonus year with Lisey…how every day I'd see her car pull into the driveway, and then her chaotic self would walk into the house. I will miss that.
I know she will be ok.
I know I will be ok.
I know that this is how life is supposed to go; I do really want her to launch into her own adult life!
But you know how I get those waves of sadness over the trauma from my marriage, and how I just have to cry through those?
I think this is a little like that; I will have some waves of sadness over Lisey leaving, and I will just have to cry through the waves.
But also! I have some cheering thoughts to return to as well.
Like…
This last year was a bonus of having Lisey around! I didn't think she'd ever live with me again once she left for school. Having her here from ages 21-22 is an extra blessing that not everyone gets…often kids are off at college at that point.
It is a blessing that I left my marriage when I did; otherwise, Lisey would not have moved back home. I am so grateful she wanted to be here with me!
She has done a very impressive job of getting herself into a solid career with a very good pay level. I am so proud of how she has managed to pull this off over the course of a number of very challenging years.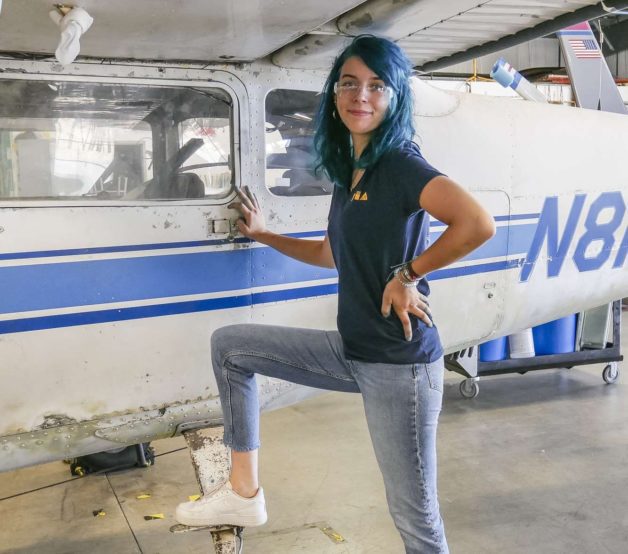 She was 17 the first time I left my marriage (midway through 2018) and the years following have been full of all sorts of personal chaos. But she hung in there and kept pursuing her dreams, and that's very impressive.
She's getting to have a serious adventure! She's moving to an island in the ocean, and I am delighted for her.
She's leaving on good terms with me. I love her, and she loves me. The distance between us will not change that fact.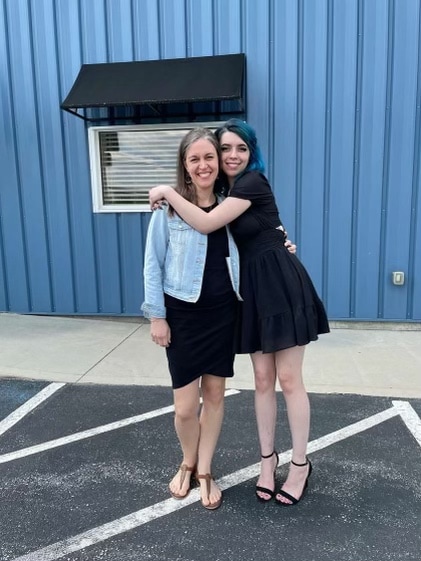 She's still going to need me, just in different ways. And thanks to technology, I can offer her support and a listening ear from over here. 🙂
In the year that she lived away at school, we still talked almost every day, whether it was texting, Facetime, or phone calls. We will have to navigate a time difference now, but I know we will make it work. 🙂
(I think I've told you before that in her phone, she has my first name as "Mom" and my last name as "hellllllp" because I am who she calls when she needs to vent or get advice or be calmed down. It makes me happy to know that she knows she can depend on me to be there for her, even though she IS a very independent person.)
You know that post I wrote back in 2021, when Lisey left for school originally?
I said something like, "There was beauty then. There is beauty now. And there will be beauty in the future."
There are all sorts of ways to have a beautiful relationship with Lisey, and this new phase we are moving into will be beautiful in its own way.
Our relationship will change and shift, but that is ok. It's how it is supposed to be! It has always been changing and shifting, and it will continue to do so as long as we both live.
I just need to stay flexible with the shifts and trust that there will be beautiful and good things in every shift.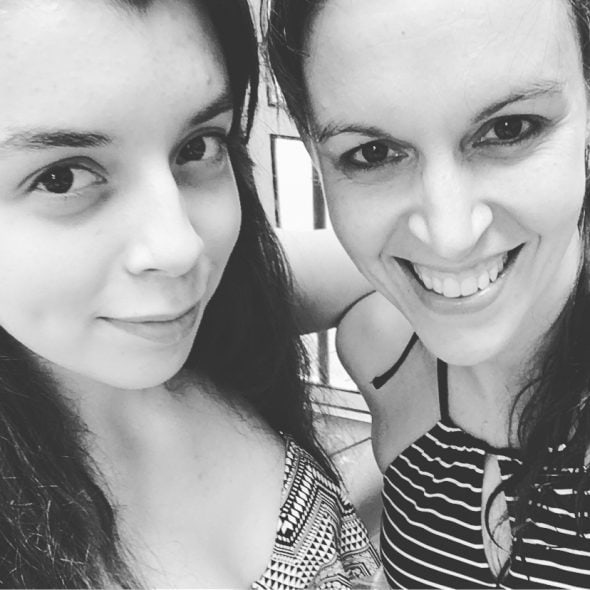 This is the best kind of leaving a parent can hope for; the kind where a child is leaving for a positive reason, and on good terms. There's no better way I could write this story.
But when she flies out on Wednesday: I AM STILL GOING TO CRY. 😉
Hmm. I had a lot more to say about this than I thought! That happens frequently when I sit down at my keyboard.
Thank you for reading. And we'll be back to regularly scheduled programming around here tomorrow.
P.S. In case there are questions: her employer is paying to ship her car and motorcycle over. It's so expensive to ship vehicles, it would not be worth it for Lisey to pay for it! But since it's free for her, she opted to ship them. That way she has immediate transportation lined up once she moves there.