This week, I am thankful:
that I am almost almost almost done homeschooling
I have been homeschooling since 2004, and as soon as Zoe finishes her algebra book (25 more lessons!), I will officially be done.
Nineteen years of teaching my kids! That's a pretty respectable amount of time. And I'm ready to be done and just be a student myself.
I know sometimes homeschooling moms feel a little at loose ends once their youngest graduates, but I do not anticipate feeling that way at all, mostly because I'll be in nursing school.
"At loose ends" is not how you're gonna be describing my next two years. 😉
I know homeschooling moms sometimes feel a sense of sadness when this chapter comes to a close, but I also don't really feel that.
I homeschooled for almost two decades! That's a lifetime supply of being responsible for other people's learning, I think. 😉
Also: NO MORE MATH AFTER THIS. 😉
for strawberries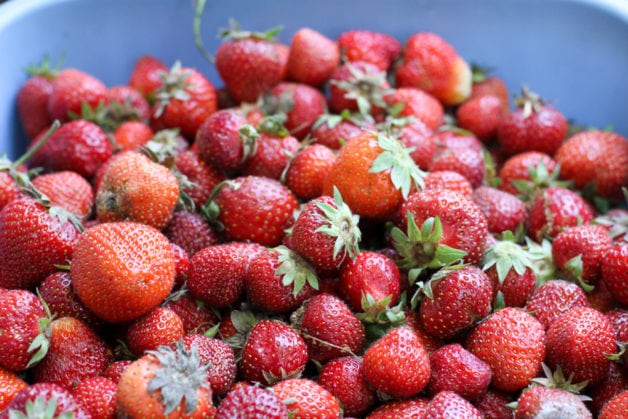 I have eaten SO MANY strawberries this week. And I feel 100% good about it.
I don't know if I could ever get tired of strawberries. But I would be willing to try.
for perfect weather
Man, this week has been full of days that are 10/10, elite weather in my book.
It hasn't been humid.
It hasn't been hot.
It hasn't been cold.
It's just been perfect in-between weather that doesn't make you shiver or sweat.
I wish this type of weather lasted all year round, but then again, maybe I wouldn't appreciate it as much as I do if I had more of it.
for my cat's trimmed nails
As I write this post, she's kneading my stomach, and I am feeling very happy that I got her nails clipped today.
It's a much less spiky experience this way. 😉
that it's not hard to get my cat into her carrier
She is very uncooperative if I try to cut her nails myself (which is why she has to get into the cat carrier and go to the vet for a trim!)*
But she is not impossible to get into a cat carrier, so I'm thankful for that.
She does tend to hide under the bed if she gets a whiff of a go-to-the-vet plan, but as long as we shut all the doors so she has no escape route, we can just pick her up and gently insert her into the cat carrier.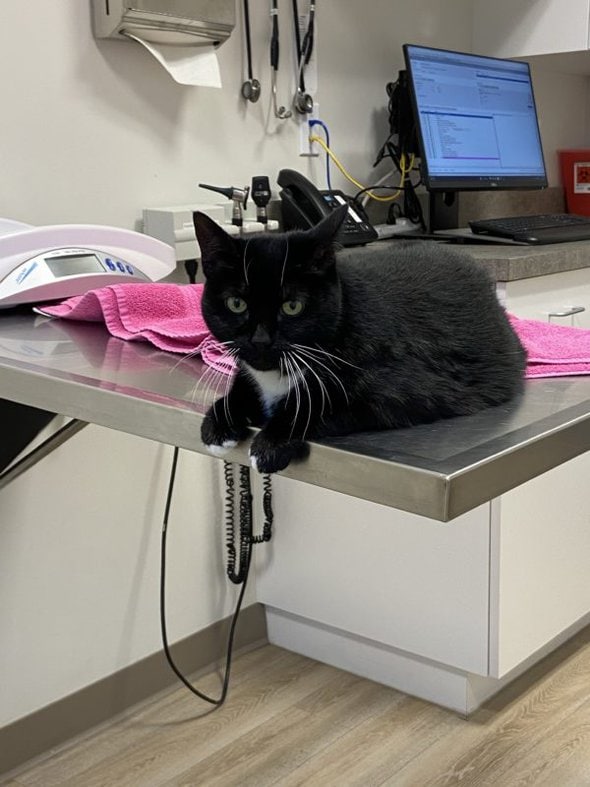 *we even watched videos on YouTube with titles like, "How to trim your fractious cat's nails" and we still failed. I decided it's just not worth all the accidental scratching.
that everything for Lisey's move is coming together
I think almost everything is in order now; she's got a rental, her car is getting shipped this week, she's got a plane ticket to fly out…
And of course, she already had the job all lined up. 😉
that I get to go to nursing school
I know my excitement may wane once I am knee-deep in classes and clinicals but right now, I am still full of unbridled enthusiasm.
that you can get titers to prove immunity
There are a LOT of things I have to prove immunity for before nursing school starts, and it's sort of a headache to try to find all my old immunization records.
Luckily, you can get blood tests, called titers, which check for antibodies against certain diseases.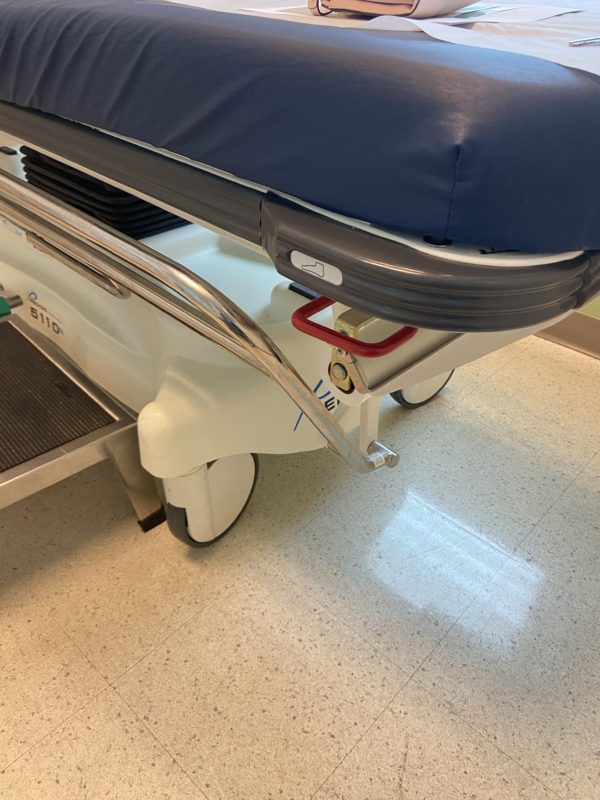 For example, I was not vaccinated against chicken pox (there was no vaccine back then!), but I did get sick with chicken pox as a kid.
So, to prove immunity, I had a blood draw, called a titer, to check for antibodies.
I had a ton of titers drawn, and as it turns out, I just need one booster and then I'm all good to go on the vaccination front.
And I didn't even have to pull up a bunch of old paperwork. Yay!
(I was in the military healthcare system as a kid, so I don't even know where I'd start to find my vaccination records!)
that my drug test and background check came back promptly
They're due on May 26th, I believe, so I'm glad to have both of those knocked out.
(In case you were nervous, the report said that I am drug-free, and also that there are no crimes in my past. I'm sure you are shocked. 😉 )
that our colds are getting better
Lisey and Zoe and I all got a mild cold over the last week or so, and we are all on the mend now.
(It wasn't Covid; we checked using my stash of free tests!)
What are you thankful for this week?