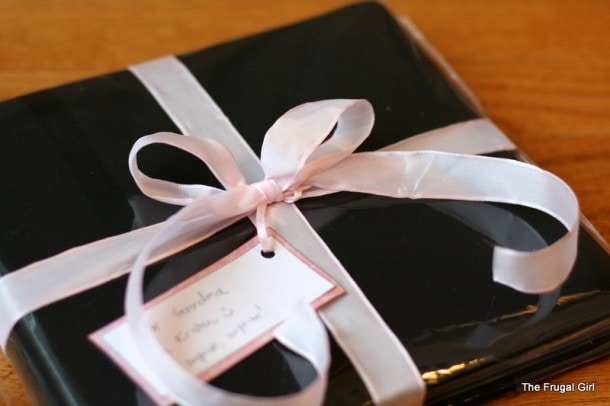 With the help of oodles of Canon 4×6 photo paper, boxes and boxes of double-stick photos squares, and my Christmas station on Pandora, I turned out three scrapbooks for gifts this year (in retrospect, this was sort of insane).
I've mentioned before that I make one for my husband's grandmother every year. Last year, I started the scrapbook way too late and was hurrying to get it done in time. I swore this year would be different, so I bought the album in January, so I could make a few pages each month.
That was a great idea.
"Idea" is the key word here, though, because despite my good intentions, I started this album the Sunday before Christmas. Ahem.
Every year I fill her album with pictures of us (mostly the kids!) throughout the year.
( I have discovered that I am terrible at taking pictures of pictures, so please excuse the blurriness in the following photos. They really were sharp and clear and beautiful in real life!)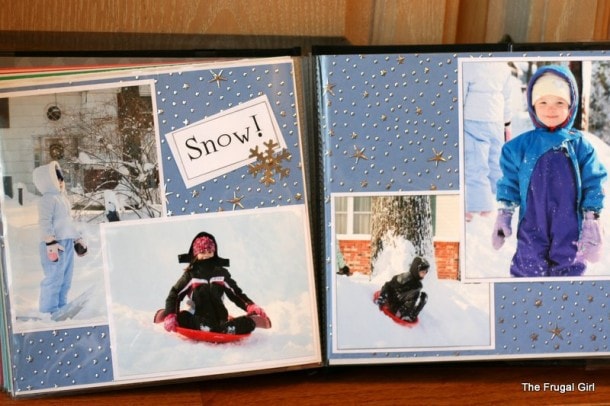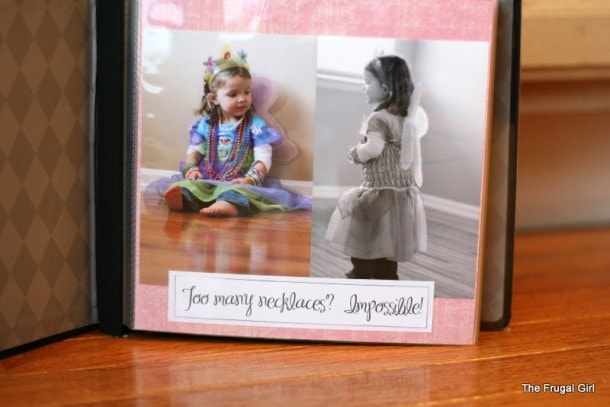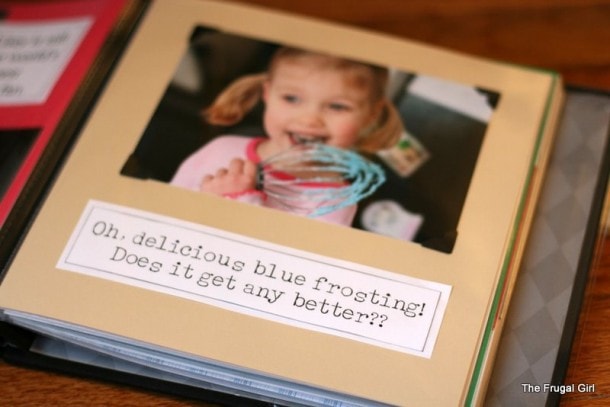 I also made an album for my sister-in-law, full of pictures of my stillborn niece (you may remember that I was there for her birth back in September).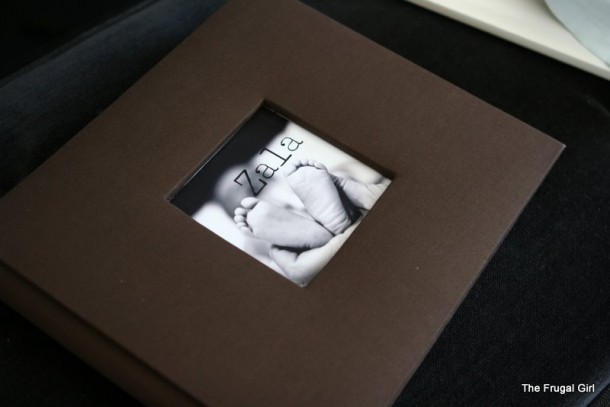 I would share some more pictures of the inside because I think it turned out beautifully, but I don't want to do that without permission from my sister-in-law. I think I can share this one of me with my niece, though (my brother-in-law took this picture).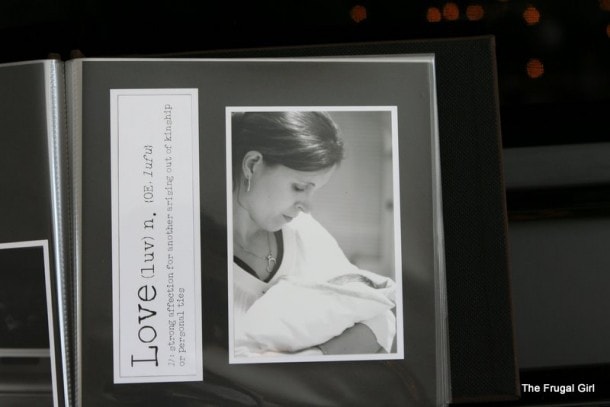 The last album was for my sister. I used a 12×12 black leather album (I really want one of these for myself!) and filled it with pictures of my little nephew. He was born in May, and since the day he was born, I've been regularly taking pictures of him.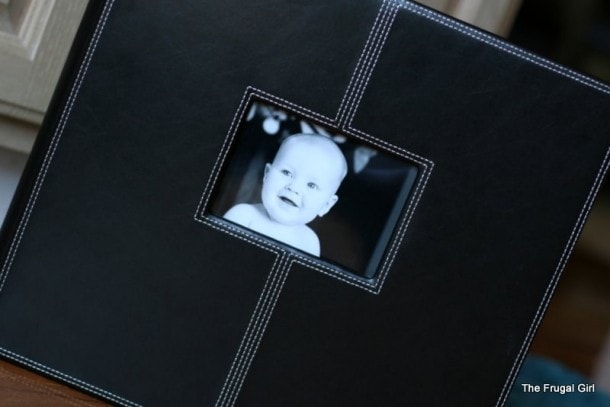 Actually, I've been taking pictures of him since before he was born.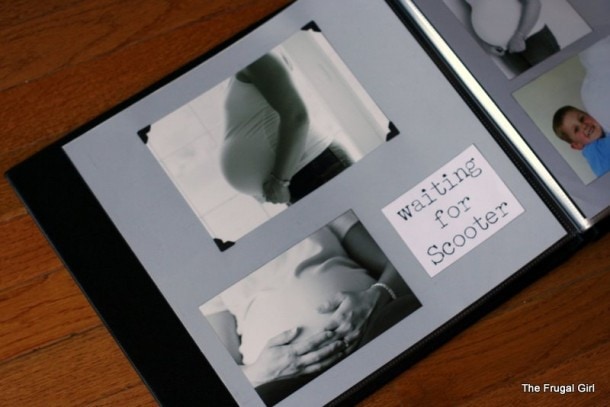 Isn't he precious?? (some of these pictures appeared here in a not-Monday-Q&A post)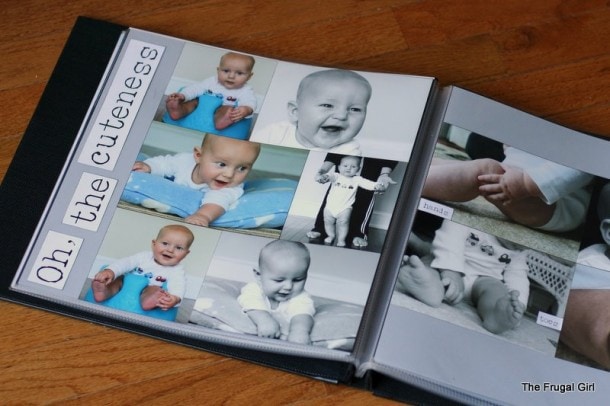 He is SUCH a sweet little subject and I had a lot of fun putting this album together.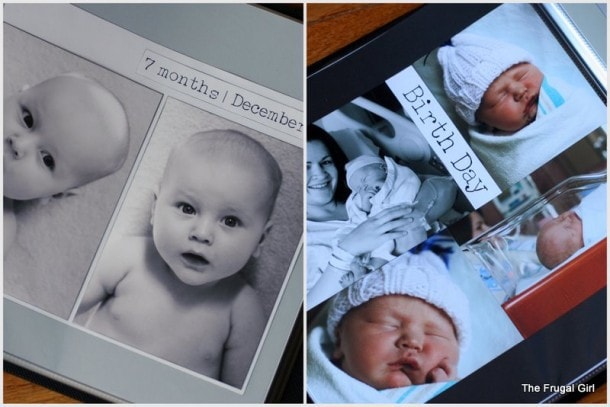 Scrapbooks aren't an especially frugal gift (though I scrapbook in a relatively frugal way…I may share about that in the future if there's interest), and they take a TON of time. But I do love to make them for people because they usually are such a meaningful gift and they bring so much joy to the recipient.
And that makes me very happy.