SouleMama does "right now" posts on a fairly regular basis, and that kind of post just felt right to me today.
–looking forward to eating these sweet rolls for breakfast.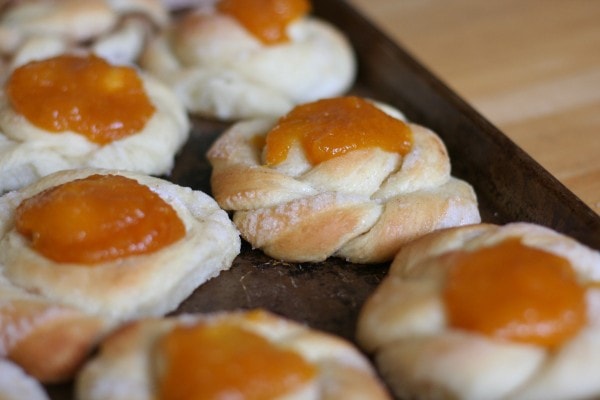 -delighted that Mr. FG and I have discovered we can sleep a wee bit later. Two days ago, we accidentally overslept by 25 minutes and still managed to get him out the door in time. That was a little TOO rushed, so we thought we'd try setting the alarm for 10 minutes later so we could hurry a bit less. I'm pleased to say it worked out perfectly, and I think we're going to feel like an extra ten minutes of sleep is worth having to be a little more efficient.
-thinking that I need to come up with a summer time budget so that I don't waste my summer
-wanting to make some soft pretzels
-happy that I don't have to go anywhere today.
-feeling like this week is a little too busy for my taste.
-remembering again that a pared-down schedule helps me to be more peaceful.
-feeling surprised that June is almost gone (see the time-budget item…gotta make sure I don't waste this time!)
-listening again to Betsy Ricucci's series on emotions, and feeling convicted about how my thoughts so easily drift inward when things are hard, and how looking inward leads to self-pity (most recently about Mr. FG's schedule).
-being reminded that there's grace to help me fight against that.
-thrilled that my friend Kristen, who I've know online for 9 years but have never met in person, is going to be in my area this summer. Yay!! She's been on the short list of internet friends I want to meet for so long, but since she lives on the west coast and I live on the east cost, a meetup has not happened until now.
-working on cleaning out my email inbox. I've been doing really well at this for the last couple of weeks, but the inbox did get a little bit piled up yesterday. I've been implementing the "touch it once" rule, and it's helped a lot!
-grateful for the bags of hand-me-downs my cousin gave to Lisey. Sonia and Zoe can always wear Lisey's hand-me-downs, but of course, Lisey has no big sisters to hand clothes to her. So, I'm always thrilled when I get things in Lisey's size.
-going to go eat breakfast with the kids and make a plan for how I'm going to get all my tasks done over these next couple of busy days.
Have a lovely Thursday!