On Tuesdays and Thursdays, I post a picture and just a few words.
The upside of a summer storm? The puddles it leaves behind.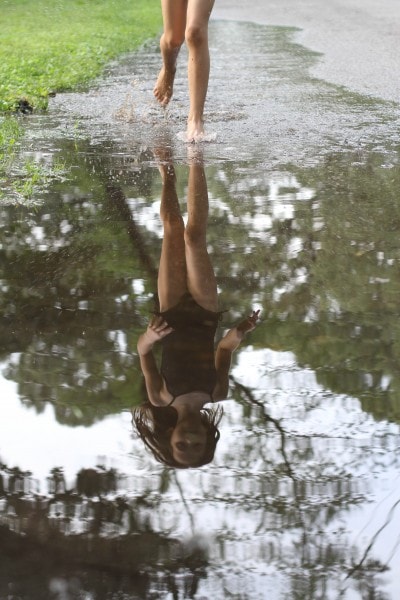 I love shooting with puddles, but since they dry up pretty fast, I have to remember to take advantage of them shortly after the rain.
_____________________
P.S. I got kind of a late start this morning because I was, um, reading ebooks from the photography bundle I bought. I got the intermediate bundle, which includes both the intermediate books and the beginner books, and I'm starting out by working through the beginner ones. I've read three so far (two on food photography and one on everyday shooting) and there wasn't a dud among them.
Yay!
I'm gonna read David Molnar's book on iPhone photography next because as much as I love my DSLR, I'd also love to learn how to improve my Instagram images.