Second-hand clothes shopping often requires a bit more creativity than new-clothes shopping does. Really, this is true with most any second-hand shopping…a lot of used things just need a little bit of fixing, updating, or customizing. If you can get used to looking past what you initially see and instead look at what the item could be, you'll find a whole new word of possibilities before you.
The fish dress I made for Zoe is an example of this, and I have another clothing-related examples to share with you today.
I recently modified something for myself as well. Our sister church has a bi-annual free yard sale event (everyone brings in clothing and household items that they don't want and the items are all given away for free), and I found a white knee-length Forever 21 skirt while I was helping to sort bags and bags of donations.
I have kind of a thing for white dresses and skirts, so this immediately appealed to me. The only thing I didn't like was the lace trim at the hem.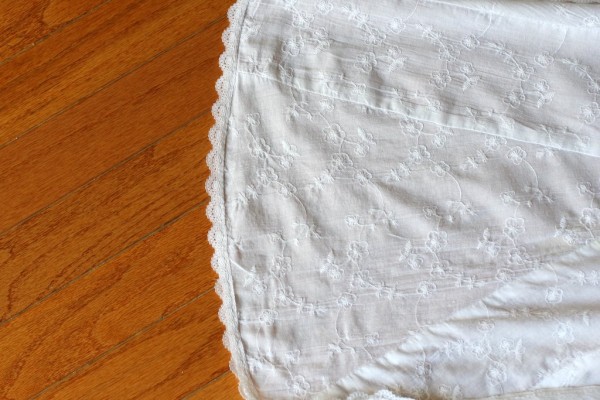 I thought it was reminiscent of a tablecloth. Or something.
Plus, though I like being feminine, I do lean towards the more simple end of things, which means that lace is not my favorite thing ever. And given that the fabric has flowers all over it to begin with, I felt like the lace was just too much.
So, I ironed the edge under and sewed a new, plainer-looking hem.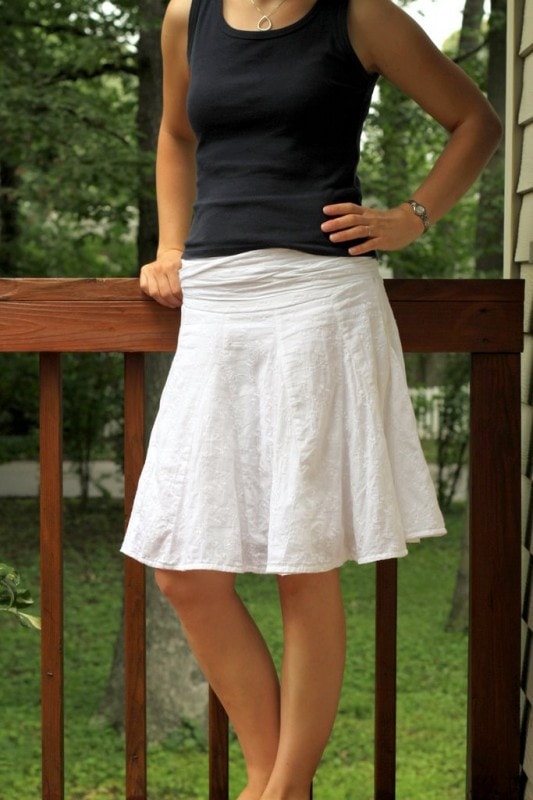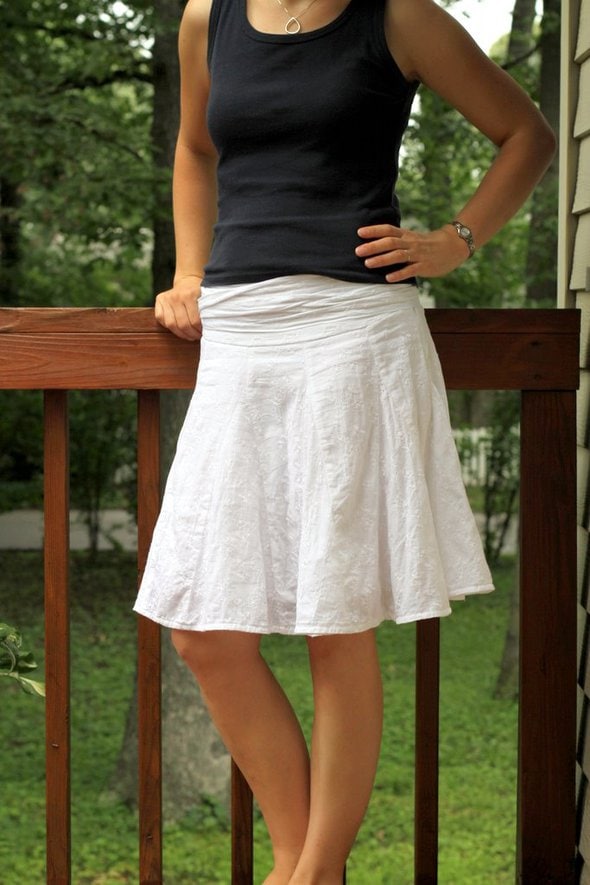 Yay! That's much better. I love to wear skirts in the summertime, so I'm tickled to have a new one that cost me exactly $0.
(thanks to Mr. FG for manning the camera!)
So, the next time you go thrift shopping or you get a bag of hand-me-downs, look at the clothes with a new eye. With some basic sewing skills (or maybe even just a pair of scissors), you might be able to turn a so-so item of clothing into something you love.