Part of a new series! This year, I'm stepping aside here and there to let you all meet fellow Frugal Girl readers.
Last week, we got to meet Kristin from Going Country, and today, we get to hear from Sarah G.
1.Tell us a little about yourself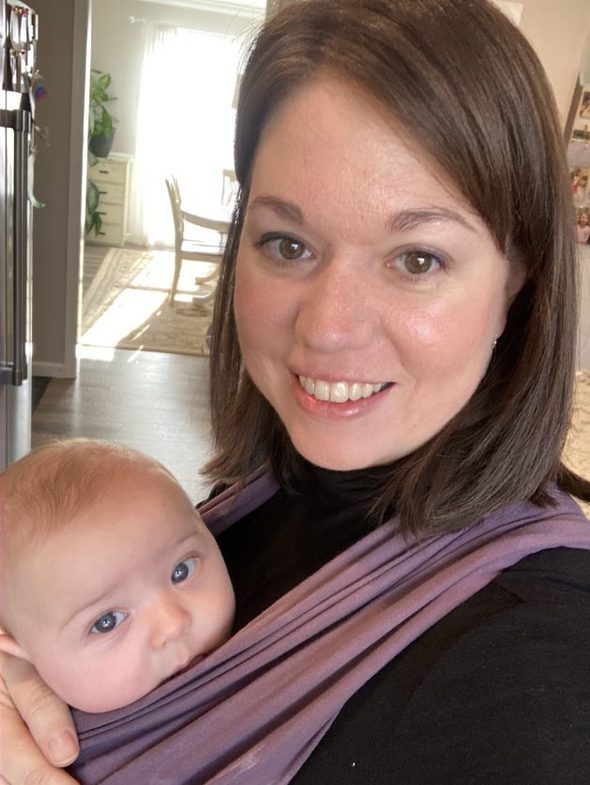 I live in the Midwest, but it's a state that doesn't typically come to mind when folks think of the Midwest!
I've been married 13 years and we have four kids, ages 8 down to 3 months. I just turned 40.
I homeschool my kids and I can't imagine being away from them all day! I used to be a hospital RN before I had children, but I didn't care for it and I am much happier now.
I am a devoted Christian and I really miss our church family/activities right now!
2. How long have you been reading The Frugal Girl?
About ten years! I started reading The Frugal Girl before I had kids- probably 2010 or 2011. At the time there were about four blogs that I followed.
Since that time all the others have fallen to the wayside for different reasons and at this point The Frugal Girl is the only blog I still read! Kristen, I appreciate your blog because it feels authentic, rather than like you are trying to sell something.
3. How did you get interested in saving money?
My interest in frugality actually stems from my interest in social/environmental responsibility, combined with a desire to be debt free.
In my early 20s I began noticing what a wasteful, unconcerned culture we are as a whole (here in the US; can't speak for other countries).
My husband and I didn't want to find ourselves guilty of that mindset, so we decided to try to be more mindful of how we lived. Spending less is a big part of that for us.
4. What's the "why" behind your money-saving efforts?
1) See above. Wanting to live more responsibly, without a wasteful mindset is a huge part of it.
2) As a follower of Christ, I also believe that how I handle my resources (money, time, talents, anything I find myself in stewardship of) is something I have to take seriously. I believe I'm responsible to God for how I handle what I've been entrusted with.
3) I want to have the wherewithal later in life to bless our kids: help with college, help pay for a wedding, etc.
5. What's your best frugal win?
When I decided to go to nursing school after high school, I chose a community college RN program, rather than attending a university. This means I graduated without any student loan debt at all. Yay!
Also when my husband and I got engaged, I was still living with my parents. Since I had almost no expenses, I was able to save all my earnings as a nurse and we were able pay cash for our wedding!
It wasn't a huge bash but it was quietly beautiful, and I love it that we didn't have to put anything on a credit card.
Additionally, after we got married we continued to bank my income, and lived off of just my husband's. After a couple years, we used my saved earnings to pay off all debt that we had (it was primarily just his student loans).
With the exception of our house, we are still debt free, I'm so happy to say.
6. What's a dumb money mistake you've made?
When my husband and I were dating, we spent a LOT of time talking on the phone because we lived about an hour apart. This was in the early 2000s and unlimited minutes weren't exactly a thing.
Somehow I misunderstood the particulars of my cell phone contract (with Cingular!) and I ended up with a $500 phone bill one month. (!!!!)
I tried to get out of it but no dice. I had to fork over the money.
Ouch. My husband has never let me forget that one!
7. What's one thing you splurge on?
I absolutely adore going out to eat. Nothing fancy, but there's something about being seated and selecting from a menu, or at least choosing from a take-out menu.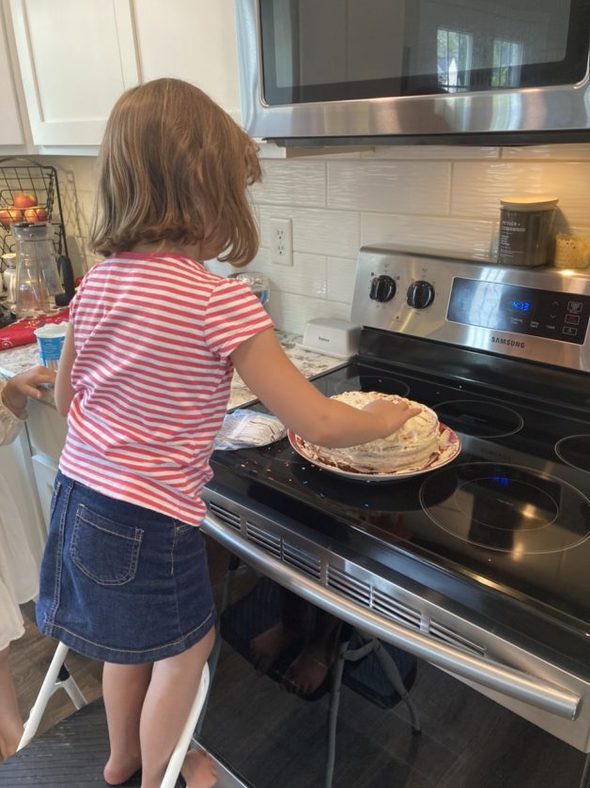 I do cook, but I would be unhappy to eat every meal at home, so we budget for that. It ends up being a couple hundred dollars every month.
8. What's one thing you aren't remotely tempted to splurge on?
Pricey kids' clothing.
My kids look adorable but almost everything they wear is second-hand. If they do wear something new, it was either a gift or I bought it marked way down.
I can't imagine dressing my kiddos in all new clothes. I'm not finger-pointing at anyone who does, but to me it would feel like so much money to spend.
9. If $1000 was dropped into your lap today, what would you do with it?
Save it for a family vacation. Making memories with my kids is so important to me. I remember the trips we took when I was growing up. They weren't glamorous; we never went to Disney world or anything like that, but they were fun and memorable.
We did take three family trips that I know my parents had to particularly sacrifice for: Mount Rushmore, Washington DC, and Niagara Falls.
I remember those trips now very fondly, and I want to provide the same kinds of experiences for my own children.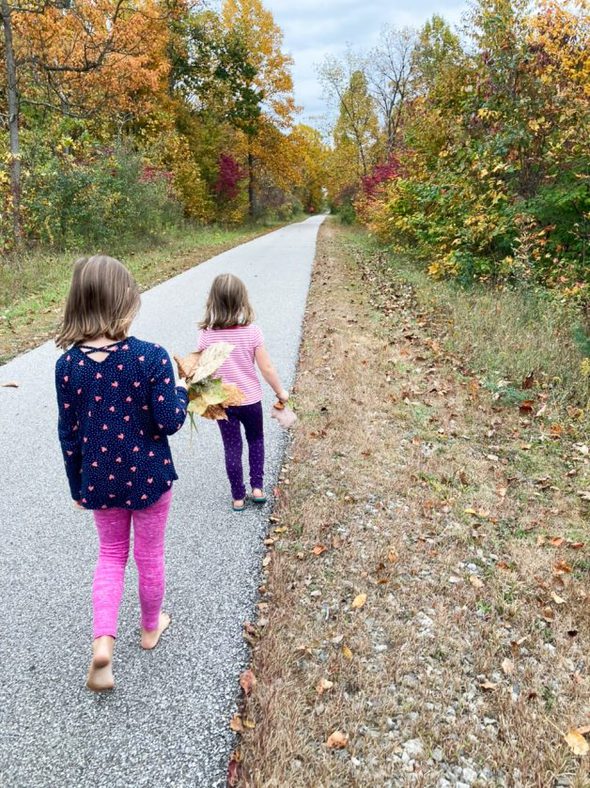 One goal of ours is to take a trip to the Grand Canyon in a few years, hopefully.
10. Share a frugal tip with other Frugal Girl readers
I spend the least money when I stay out of stores and delete apps from my phone! If you don't see it, you probably won't buy it.
Also avoid TV (those dreaded commercials!) and social media accounts that exist solely to show you things you "need!"
___________________
Sarah, thanks so much for participating in this series and for sharing all these fun pictures of you and your family. I am loving that this series is letting me put faces with familiar names.
Readers, if you have any questions or comments for Sarah, I'm sure she'd love to hear them!