I'm curious about how you feel about Hawaii. I mean it's super exciting for Lisey but Hawaii is terribly expensive. Everything is vastly more expensive. That and it's sooo far away. I have three grown children and they live their own lives, but I would be a little concerned if one wanted to move to Hawaii. Just curious about your thoughts, financially anyway. You don't have to elaborate on the distance because I'm sure I know, as a mother, how you feel about that. Thanks.

-Amanda
I am actually not worried, for a few reasons.
For starters, I know Lisey.
She is extremely debt-averse and very financially savvy. When she was little, she was pondering a purchase and she decided it was too much money. "I don't want to be bank-robbed (bankrupt).", she said!
And that gives you a sense of how she relates to money. 😉
She's worked so hard to put herself through school with almost no debt; she's worked crazy hours, and she's applied for scads of scholarships.
So I know she's going to be careful with her money.
Secondly, she's going to be making pretty decent money right out of the gate as an aircraft mechanic.
She won't have a car payment (her company is shipping her current car and motorcycle over for her), her rent is not crazy high (she's renting a house with one other woman roomate), and she doesn't live an expensive lifestyle in other ways, so I know her income is going to be fine for her needs.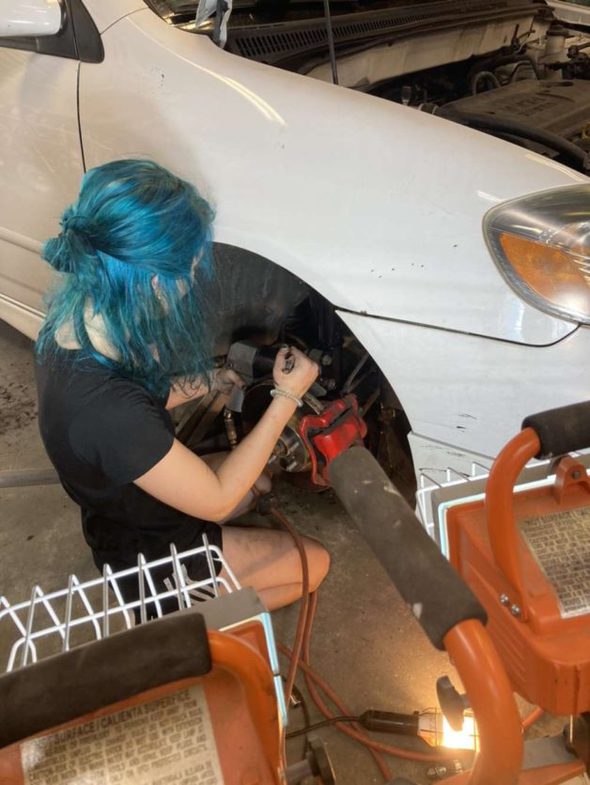 Thirdly, it's not like she's stuck there forever.
If she eventually decides she wants to live somewhere cheaper, she can always pivot. Nothing is permanent about this.
Fourthly, even IF I did have hesitations about this idea of hers, my attitude is that she's entitled to a full human experience, which includes making mistakes and trying lots of different things.
Maybe she and I are both wrong, and this will end up being a not-great experience for her. Who knows?
In that case, I still think, "Ok, no biggie!". Every experience in life, positive or negative, provides data…she will learn a lot about herself through this process, regardless of how it goes.
No harm, no foul, and I trust that she will figure out the best path for herself.
And as far as the distance goes: yep, Hawaii IS really far away. And OF COURSE we will miss her terribly!!
But it's not impossibly far to visit occasionally, and thanks to the internet and cell phones, we can still text and call and video chat.
Also: when she lived with my aunt and uncle, I saw her pretty infrequently, even though she was only about two hours away.
To some degree, once you're not local, it sort of doesn't matter if you are 2 hours away or 15 hours away; you still don't see each other all the time.
So in some ways, it will not be so terribly different than her being away at school.
In conclusion, I am not losing any sleep at night over this Hawaii move of hers. I think it's gonna be fine. 🙂
Which podcasts do you listen to?

-lots of readers
Let's see; some of them I don't want to share at this point, because if I do, that will be me inadvertently sharing a little too much about what was wrong in my marriage.
The ones that don't fall into that category:
Before Breakfast (Laura Vanderkam): a super short daily podcast about productivity
Dr. Matt and Dr. Mike's Medical podcast: an anatomy podcast done by two Australian Anatomy and Physiology professors
How Not to Suck at Divorce: a new addition (!!) because I want to learn how to navigate this as well as possible
How to Money: the only finance-related podcast I listen to! I had dinner with Joel and Matt, the hosts, at FinCon and they are lovely people!
Sawbones: A Marital Tour of Misguided Medicine: a mostly funny show about the bad medical practices throughout history and also into modern times. The hosts are overtly politically liberal, but that mostly doesn't crop up except when they get into more modern-day medical dilemmas. The shows that focus on past history are more a-political.
Passionately Married: I started listening to this one long ago, and I've kept it in my playlist because hey, one day I hope to be remarried.
You are Not Broken: a show hosted by a female urologist, mostly focusing on menopause and women's health. I know menopause is in my not-so-distant future so I figured it would be helpful to learn about it in advance!
How in the world do you fit in classes, studying, or volunteering?? Looked to me as if you went non-stop all day with just living life, "keeping the homefires burning". I commend you on not wasting time, not making excuses, continuing to process the difficult emotions, fitting in learning (Duolingo), making time to share bread and visit with Donna, eating regular balanced meals, keeping that law of thermodynamics from wrecking order in your home.

-Jana
Haha, well, this latest day in the life is kind of an odd one because I am currently in my gap semester while I wait for nursing school to start. So yeah, my days are less packed right now than usual.
Last semester when I was in school with multiple classes, my days looked different; mainly there was way more studying! And of course, there was class time too.
I did still walk almost every day while I was in school, but I don't think I did much in the way of weight-lifting. And I probably wouldn't have had time to redeem a birthday freebie or help Lisey with things like getting rid of her old phones.
But right now, I do have the time, so I'm taking advantage of it.
Since you took a request for a Day-in-the-Life post, would you consider taking a request for a What-I-am-Reading post?

-Jana
Sure! Currently I'm reading two books related to Zoe and her English class. She read Sense and Sensibility and then she and I also watched the two-part miniseries, so then I thought I should maybe reread the book!
I relate most to Elinor, largely because:
I have always been a very responsible, sensible person
I have had so many times in life where I have been quietly dealing with pain that I couldn't share with others
I hope things will eventually turn out for me as well as they did for Elinor! 😉
I'm also reading Give and Take, another book that Zoe read in English class. She said, "Mom, I really think you would like this book!" I'm not super far into it, but I think Zoe is right. It basically delves into how being a giving person actually does often end up benefitting the giver.
I don't think that's a good reason to show love to others, but it IS nice to hear that being kind has some serious practical benefits.
Thank you for sharing your day with us. Do you plan your day or do things as it comes?

-Farhana
This really depends on the day. Some days I just take things as they come, but other times I go into my day with a good list of things I want to get done.
The latter usually results in a more productive day, because I don't have to waste time thinking, "Hmm, what should I do next?"
I'm curious… what companies you are signed up with to get your freebies? It could be a fun thread to see what places you and others have found that offer birthday treats. Thanks!

-Elaine
Some of my birthday freebies were from local places, but quite a few were from national chains, like:
DSW
Starbucks
Panera Bread
Potbelly
Ace Hardware
Victoria's Secret
Kohl's
Basically, my strategy is to always sign up for a loyalty/rewards program with a company, and most of the time, that results in a birthday freebie.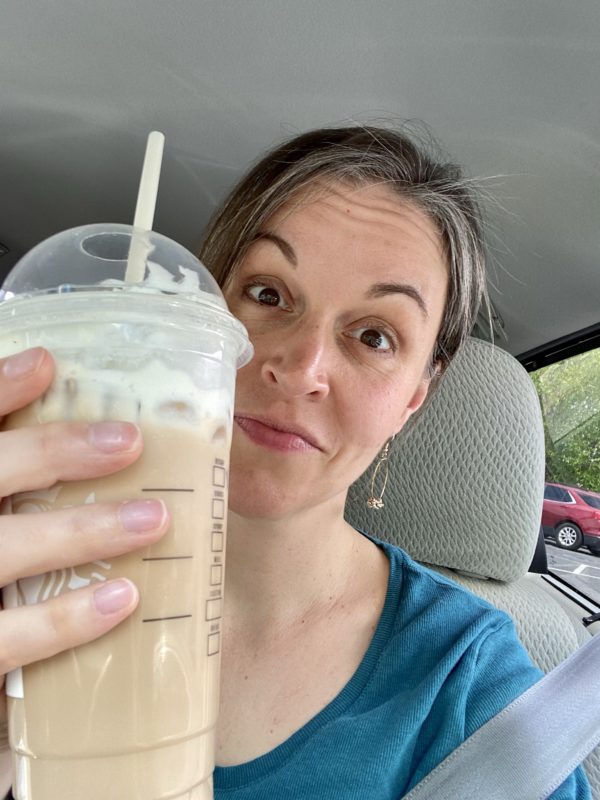 In April, I poked through my shopping/restaurant apps to check and see what birthday rewards were there, and I also went into my email and searched the word "birthday" to find all the emailed birthday offers.
Obviously, this works best if you live in an area with lots of stores nearby; driving a long way to get a free coffee doesn't make sense. I live in an area that is heavily populated with stores, though, so it's very easy for me to stop in and pick something up when I am already in the area.
If you are very concerned about privacy, you probably don't want to do this whole birthday thing! But I figure the privacy ship has already sailed with me, so I might as well get freebies and live large every April. 🙂
______________
If you have birthday freebie suggestions, leave them in the comments.
And of course, feel free to share your thoughts on any of the other topics in today's Q&A. 🙂