I don't do a lot of deal-sharing here, but this is the company that I use to make my photo books, and right now, you can get a 20-page, 8.5 x 11 photo book for $10!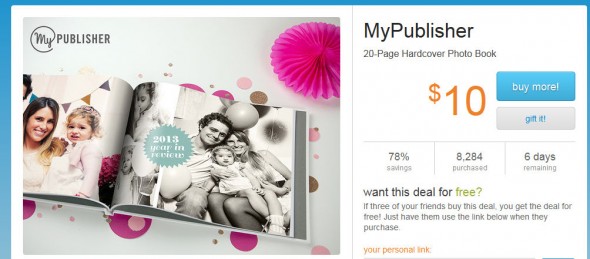 Plus, you'd normally pay $10.99 shipping (which, yes, is a little ridiculous), and the deal bumps it down to $8.99.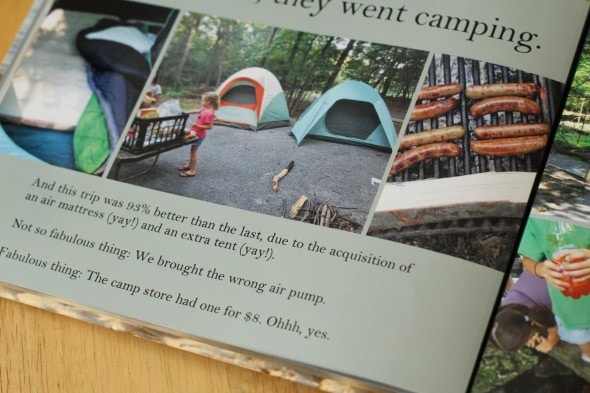 As you know, I already made a photo book and then found out I didn't have the deal I thought I did, so I had a totally completed book just sitting in the queue, waiting.
So, I bought a deal and just got my book ordered. Yay! So happy.
In case you're interested, you can see the front and back cover of my latest book on my instagram feed. (that link should work for you whether you have instagram or not.)
This is a national daily deal, so you should be able to buy this no matter where in the U.S. you live (except for Alaska and Hawaii, I believe. Sorry, guys!)
(The links to the deal in this post are my referral links, which means if three of you buy a book, Living Social will give me one of mine for free. You can do the same thing once you buy a deal…share the link with three friends, and your deal will be free! Of course, if you prefer not to click my link, you can get this deal by going straight to Living Social.)