Hey guys!
Just popping in really quick to share a recipe. The people at the Aldi test kitchens sent me a $10 certificate and several Easter recipes and projects to choose from, each under $10. I decided the mini quiches were calling my name.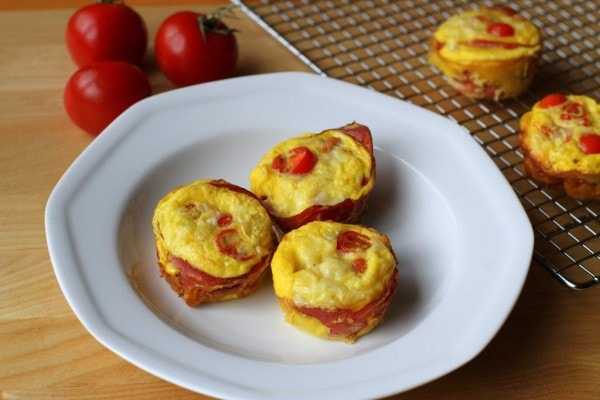 These are perfect for me because while I love quiche filling, I am seriously not a fan of pie crust (unless it's graham cracker crust!)
The original recipe had no crust, but I decided to line my muffin tin with prosciutto, which is actually from Aldi, so it's a totally legit addition. 😉 (I first saw this idea on Nom Nom Paleo.)
Sadly, no one in my family shares my affection for quiche, so I made a half recipe with just four eggs.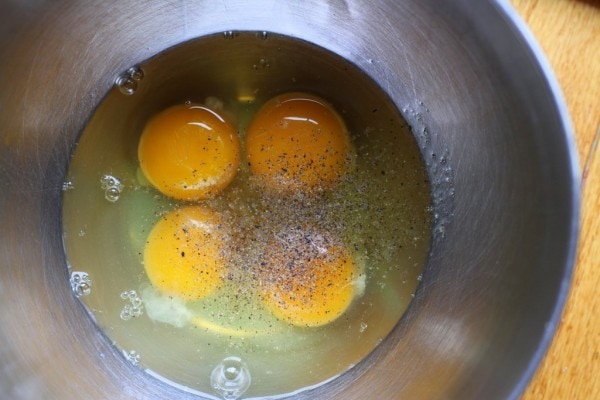 I also left out the mushrooms (not a fan!) and subbed Swiss cheese for the cheddar.
Incidentally, I am so very happy that Aldi carries Swiss year round now. Woo!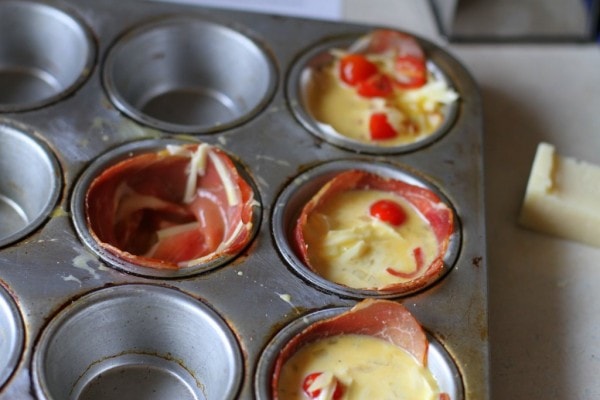 These were pretty tasty right out of the oven, but I thought they were even more delicious the next day, cold out of the fridge.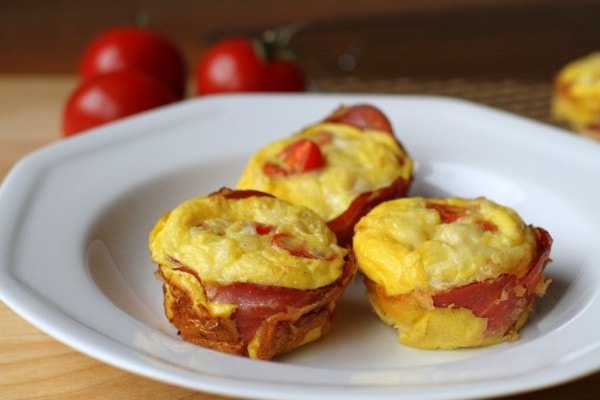 They make a very easy grab and go breakfast, and unlike many portable breakfast foods, they're not filled with sugar and refined carbs. So, that's a nice little plus.
A few notes: if you're using prosciutto, I'd use less salt in the filling, since prosciutto is quite salty. Also, next time I'd stir in some heavy cream to make these a little bit more rich and creamy. I do that when I make scrambled eggs, and I think most quiche recipes call for that as well.
And, I'm sure you could go pretty crazy subbing veggies in here…sauteed red peppers would be good, and so would sliced green onions. Chopped spinach would work well too.
Prosciutto-Crusted Mini Quiches
8 large eggs
1 cup shredded sharp sheddar cheese
20 grape tomatoes
1/2 cup mushrooms (quite optional!)
1/2 cup onion
1/2 tsp. salt (use a little less if using prosciutto)
1/2 tsp. black pepper
salsa (optional)
prosciutto (optional)
Preheat oven to 375 degrees. Saute onions and mushrooms in a small pan until veggies release their juices (I sauteed mine in a bit of butter.)
In a medium bowl, whisk eggs, salt, and pepper together. Stir in cheese, sauteed veggies, and diced grape tomatoes.
Grease muffin cups, and if using prosciutto, neatly press prosciutto into each muffin cup.
Pour quiche batter evenly into muffin cups. Bake 15-18 minutes, or until quiches are firm and slightly brown. Serve with salsa if desired.
P.S. You can see some of the other spring Aldi projects on the Aldi pin board.
disclosure: Aside from the $10 certificate, this post is not sponsored in any way. All opinions and photos are my own, because even if I was a sellout, $10 wouldn't really do the trick. 😉 Hee.
________________________
Joshua's 365 post: Snow, snow, snow!!!