Every now and then, I share bits and pieces of what happens in my kitchen. Because the kitchen is where a lot of frugality goes on. 😉
Scraps + Water + Heat = Liquid Gold
(Ok, maybe it's not gold, but it IS yellow.)
I've become slightly obsessed with making my own chicken broth.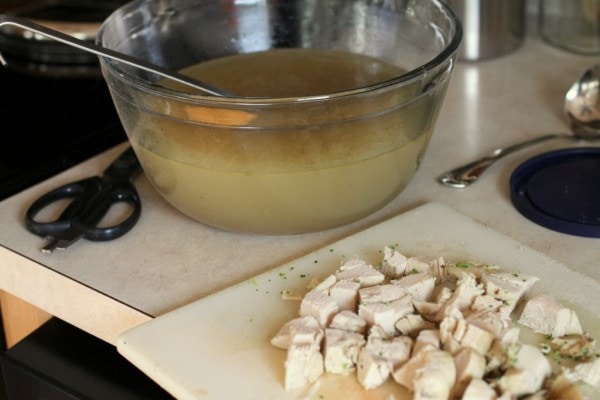 It's very easy, costs almost nothing, squeezes out nutrients from what would be trash, and tastes a whole lot better than the stuff you can buy.
Ooh, and it's zero-waste, because I put it in Mason jars and freeze it. Whee!
What is not to love??
Shrinkydinks + Oven = Entertainment
It's so much fun to watch them curl up and then flatten out.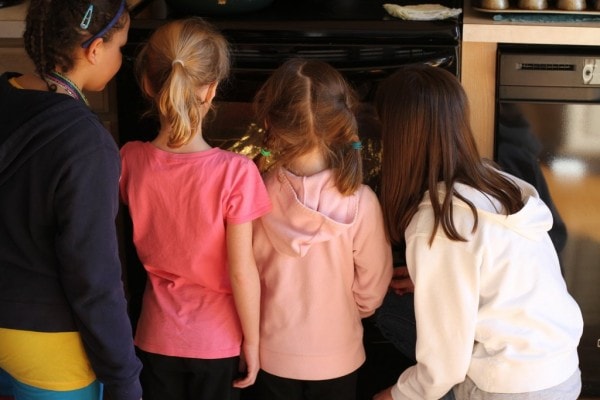 Bread + Jam = Heaven.
If there's a better pairing than fresh bread and jam, I've yet to find it.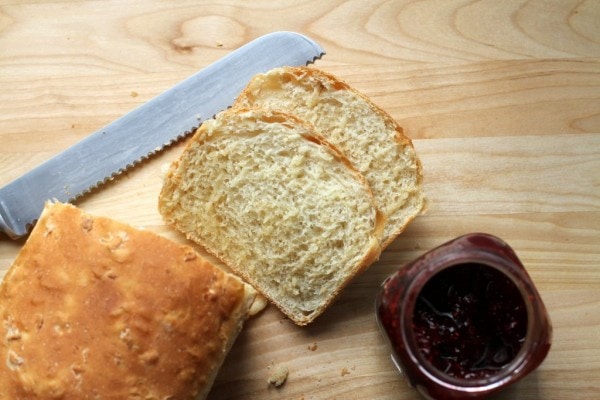 Of course, I think that when i spread jam AND cream cheese on toast.
Or when I eat an apple with cheese.
Or when I spread peanut butter on a banana.
Or when I eat fresh basil with fresh mozzarella.
Or when I eat cream, whipped or not, with almost anything (Oh, how I love cream!)
There are just so many ridiculously simple and delicious things to eat, aren't there??
Lisey + Baking = A Happy Girl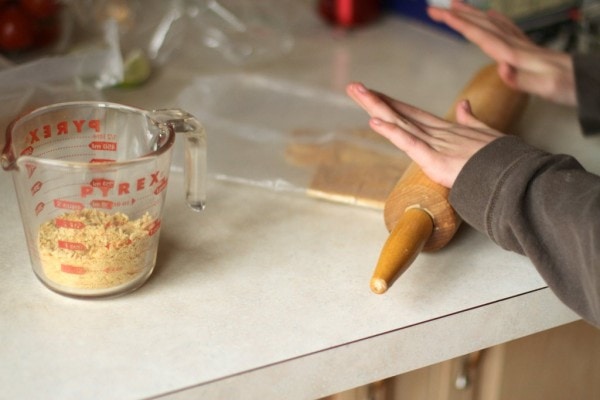 It's a sure-fire way to cheer her up if she's having a bad day. 😉
Speaking of which, she and I made a delicious Dutch Baby (that link will open in a new window, so you can click it and still finish reading this post!)
Hot Pizza Stone = Really Good Homemade Pizza
Learning to use a pizza peel to slide dough onto a preheated stone has been the single most helpful pizza-making skill I've come across. It's taken my pizza from meh to delicious, and since I learned this years ago, I haven't done it any other way.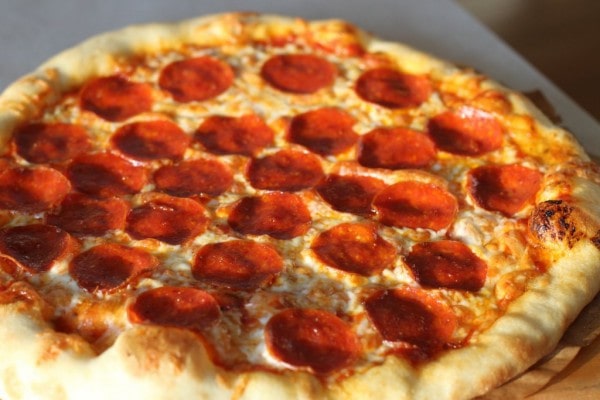 Planning Fail = Improvisation
When I made my last batch of homemade yogurt, I sent Joshua down to the laundry room to get my cooler, which I use to incubate the yogurt.
He couldn't find it, and I was about to give him a speech about looking a little more carefully when I remembered that it really wasn't there. You see, Mr. FG had had to go out of town for some training, and I'd packed some meals for him in the cooler.
Oops.
Fortunately, we do have another (larger) cooler, so I ran out to the shed, brought it inside, dusted it off, and put the jars in. I had to add a lot more water to fill it up, but it did work fine in a pinch.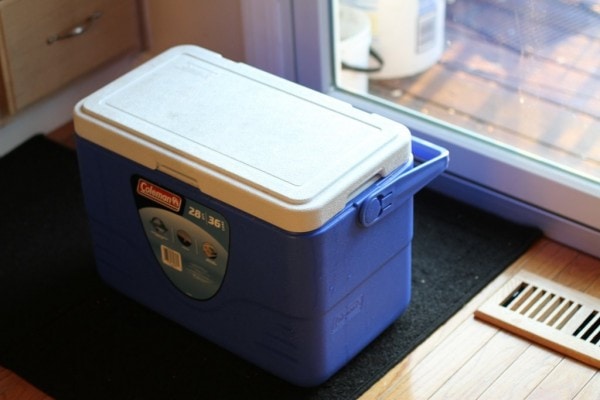 And finally…
Cooking = Dishes (duh!)
Sometimes more than can fit in the dishwasher.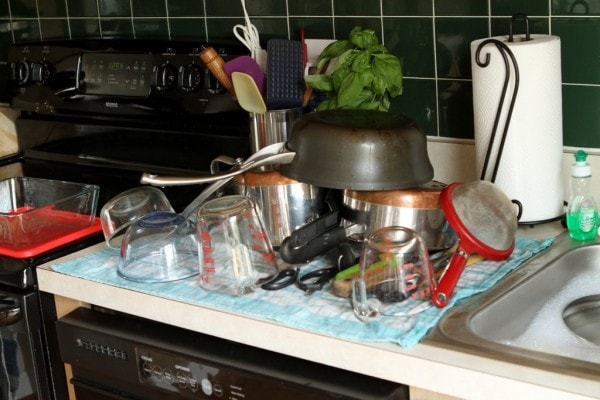 ____________________
Joshua's 365 post: Tangly Trees