So. Yesterday I wrote about Elizabeth Cline's book, Over-Dressed, but I didn't have space to really delve into how the information in this book should practically affect our lives.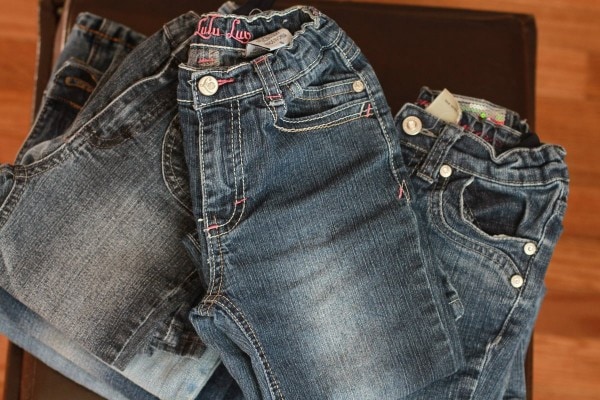 Though it's nigh onto impossible to find clothing that's not made in an overseas factory, there are some things we can do to start shifting the tide towards a more sustainable clothing culture. And not all of them require buying uber expensive clothing.
(This is a blog called the FRUGAL girl, after all.)
Here are some ideas, from Cline's mind and mine:
1. Buy fewer clothes.
The average American buys 68 pieces of clothing a year (that's more than one per week!) Unless you're a growing child or are changing sizes quickly, there's no reason you need to obtain that much clothing in a year. Buy the amount of clothing you can really use.
(That's a good principle for plenty of things other than clothes, by the way.)
2. Buy better quality.
If you're buying fewer items, you can afford to spend more on each. Though it's frustratingly difficult to find fair trade or domestically-made clothing, you can still look for quality. For instance, there's generally a difference between a $4.99 shirt from China and a $29.99 shirt from China. Even though both may have come from a poorly run factory, a better quality shirt will last longer, and when you own items that last longer, you don't have to support the clothing factory industry as often.
Plus, environmentally speaking, it's much better to buy things that last.
3. Don't follow fads.
The odder the item, the more likely it is to go out of style quickly. I'm not saying one should never purchase a fun, trendy item, but the more you stick to classic styles, the longer you can wear your clothes.
Classic clothes also tend to be pretty versatile, so you can get a lot of mileage out of them.
4. Mend.

I've talked before about how mending can save you some serious cash. Sadly, mending is a bit of a lost skill, and there are many people today who throw away clothes simply because they don't know how to sew on a missing button. A hole in a seam is also a super easy fix, and patching isn't overwhelmingly difficult either.
Shoes can even be fixed if they're of fairly decent quality (If the problem is beyond the help of Shoe Goo, use Google to find a shoe repair shop in your area.)
4. Modify.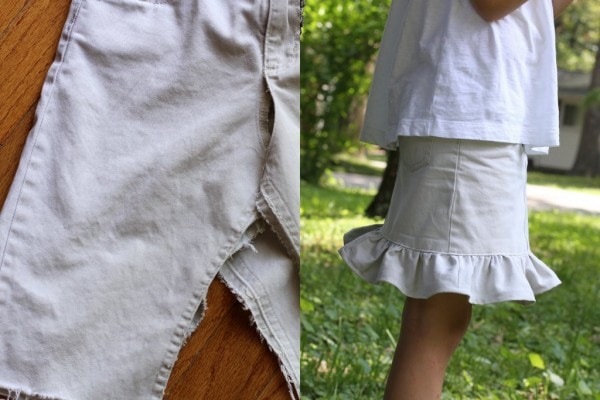 If you get a hole in the sleeve of your long-sleeved shirt, take a scissors and turn it into a short-sleeved shirt. Remove a collar that you hate. Replace buttons that are dated. Turn worn jeans or pants into a skirt. Throw faded clothes into a bucket of dye.
Or you can outsource the modifications. For instance, if you lose weight, you can hire a tailor to alter your wool coat so it still fits you. It'll still probably be cheaper than buying a new one.
5. Make your own.
In days past, people actually made their own clothes, as unthinkable as that might seem to us. This might not be a practical solution for everyone, but if you enjoy creating things, consider sewing some of your own clothes. You can make something that fits you perfectly and that's much higher quality than what you can buy.
(One should note, though, that you do have to obtain fabric somehow, and that may open another can of worms.)
6. Look for fair-trade clothing.
This is infuriatingly difficult to do, because companies like Walmart say they care about worker conditions and point to their regular audits as evidence. But according to Cline, what Walmart doesn't tell you is that they announce up to 3/4 of the audits ahead of time, which makes the audits pretty meaningless (of course the factory workers will get lunch breaks on the day the auditor is there.)
If you're buying from a large corporation, I think you're pretty much not going to find fair trade items, no matter what they say. And generally speaking, if a company who sells super cheap clothing says they care about worker conditions, they're being deceptive because it's not possible to produce cheap clothing while treating workers fairly.
Fair trade clothing is going to cost more than the stuff you can find at Forever 21, and that's that.
7. Buy second-hand.
Sure, a lot of the clothing in second hand stores came from horrible factories, but the fact of the matter is, those clothes have already been produced and sold. When you buy them, no money goes to sweatshops, you're making use of something someone else didn't want, and you're also helping to make a dent in the glut of clothing second hand stores receive.
_________________________________
What do you think? I'm sure there are more good ideas that haven't occurred to me, so please share your ideas in the comments.
__________________________________
Joshua's 365 post: Flare