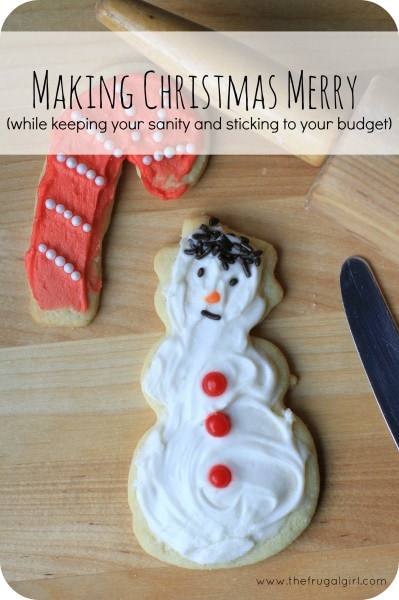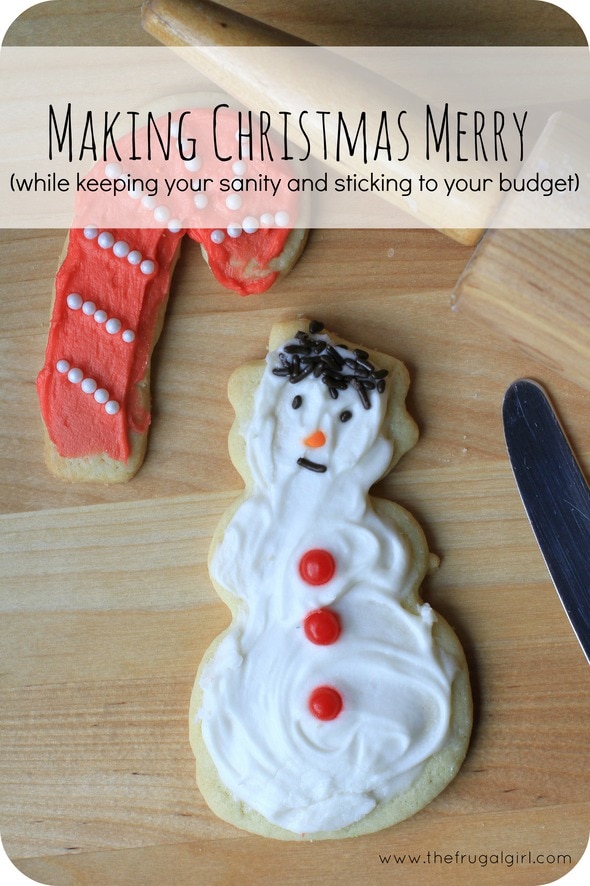 Though I've been pontificating about simplifying and saying no to things at Christmas and giving less weight to other people's expectations, I do know that a danger with this line of thinking (as with any, I suppose) is that one can take it too far.
Should we release ourselves from the bondage of other people's expectations? Yup.
Should we ignore other people's desires altogether? Um, no.
Should we have a less stuff-focused Christmas? I think that's a good idea.
Should we stop giving gifts and donate all of the gift money? Maybe not.
Should we keep our running-around to a manageable level? Yep.
Should we refuse to go to any family gatherings? Probably not.
While you do want to keep our sanity at Christmas, you don't want to let your desire for simplicity lead you into unadulterated selfishness, because that's not a whole lot better than an insanely busy Christmas.
Somewhere in the middle, there's a balance to be had.
For me, the key is to think of compromises…ways to meet in the middle (because that's usually where balance is anyway!)
For example, when Mr. FG and I decided to stop seeing both sides of the family on Christmas Day, we didn't give up on seeing family altogether. Instead, we got into the habit of seeing one family on Christmas Day and one on Christmas Eve. And more recently, my side of the extended family has celebrated Christmas on a totally separate day, usually before December 24th or 25th (my parents wanted to help make Christmas scheduling easier for my siblings and me.)
All of this has turned into a nice compromise, allowing us to see family without having a crazy Christmas Eve/Christmas Day schedule.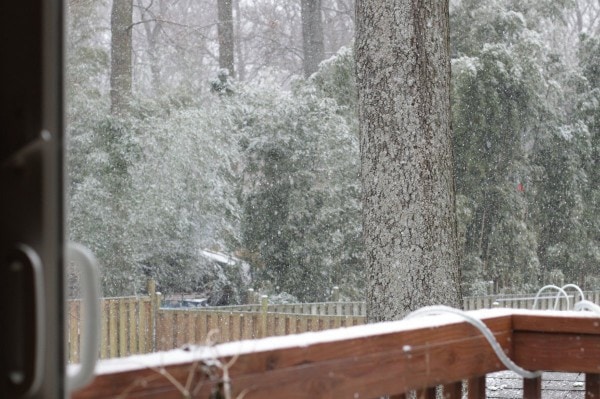 There are lots of ways to work around the family thing without turning into hermits….you could visit family every other year, you could visit with family on another day somewhere around Christmas, or you could make a point of visiting with family regularly throughout the year (assuming they're nearby) instead of on Christmas Day.
As another example, if you feel that your children have been getting too many presents, I don't necessarily think you should suddenly overcompensate for that by giving no presents at all. There's probably some happy middle ground in there that will be good for you and your children.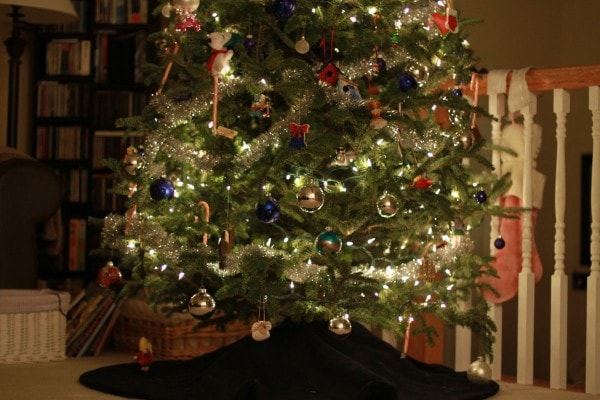 So, try to think of ways to compromise, and also accept that you're probably not going to be able to win every Christmas battle and that there are some Christmas things that are out of your control.
Maybe, despite your best efforts, your mother-in-law will still send a dumptruck load of presents into your home.
Maybe your spouse will want to buy more presents for people than you will.
Maybe your family won't agree to a price cap.
Maybe your relatives will still buy you stuff you really don't want.
Maybe you won't be able to talk your family into a simpler Christmas dinner (then again, maybe you could agree to have a simple dinner every other year??)
I can't tell you which battles you should fight and which ones you should give in on and which place you can find a compromise, because every family is different.
What's important to remember, though, is that we shouldn't love simplicity more than we love people.
And that means that sometimes, we'll need to forgo a bit of simplicity in order to love the people in our lives.
___________________________________
P.S. I'm not saying that you should fold every time your simplification efforts receive resistance (that's falling out on one side of the boat). I am saying that you shouldn't insist on having things your simple way 100% of the time (that would be falling out of the boat on the other side.) Balance!
Joshua's 365 post: Clouds, Trees, Animals, and Fire!