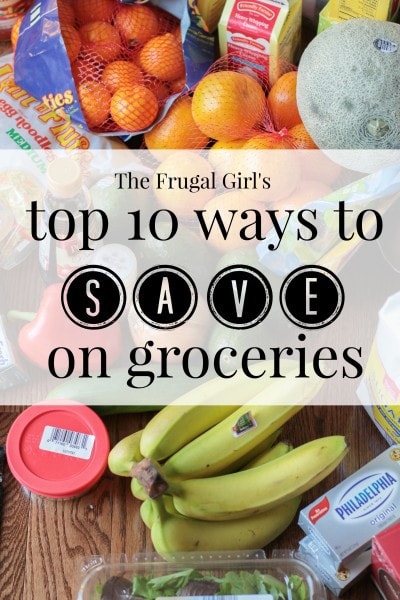 I'm pretty sure "how to save money on groceries" is one of the most-googled frugal topics, and while I've blogged about tactics here and there, a reader recently reminded me that I haven't got my tips organized nicely into one handy spot.
So, I'm going to fix that today. Following are the basic ways that I keep our grocery budget under control (and luckily, none of them require coupons!)
Not all of them will be helpful to all of you, but hopefully you can pick a few nuggets of goodness out of the ideas I'm sharing.
1. Limit drink purchases.
90% of what we drink is (tap) water. It's nigh onto free, produces no plastic trash, and is the healthiest thing you can drink.
We also drink tea, which we brew from bags. This is so, so much cheaper than buying bottled tea or bottle tea concentrate.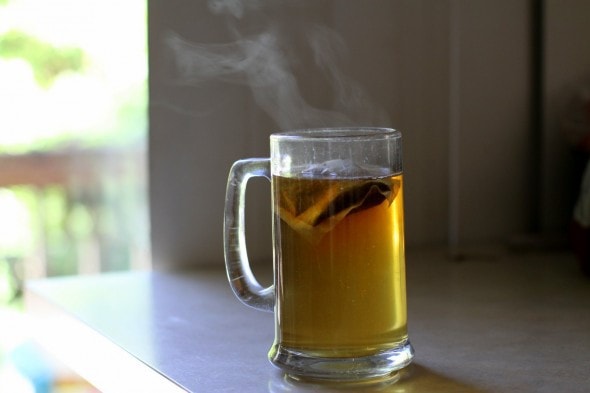 The only splurge-y beverages we buy are the little Starbucks frappucinos from Costco, which Mr. FG drinks. However, these are WAY cheaper than actual Starbucks drinks and I'm not about to freak out on Mr. FG over a small coffee, especially since we buy so little in the way of drinks otherwise.
2. Don't buy individually packaged items.
Almost everything is more expensive in individual packages (chips, yogurt, cereal, drinks, meat, crackers, oatmeal, etc.) so your budget will go much farther if you buy the large container.
If you need to package items individually, choose reusable containers (as long as the lunch-carrier is responsible enough to bring the containers home!).
3. Buy basic foods.
Canisters of oatmeal, bags of rice and potatoes, gallons of milk, bulk packs of plain meat, blocks of cheese, and quart containers of yogurt are all examples of basic, staple foods that you can make into meals.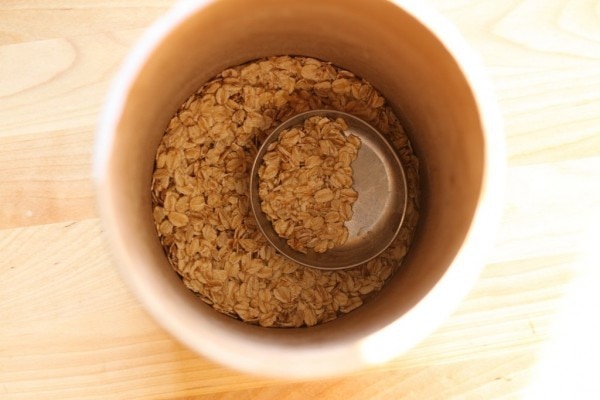 No matter where you live, a canister of oatmeal is always going to be cheaper than cereal, the quarts of yogurt will always be cheaper than the flavored packs, and the bag of rice is going to be cheaper than the boxes of seasoned rice.
4. Eat what's cheap.
As long as you're not compromising on nutrition, choose the least expensive option.
For example, eat oranges and bananas instead of kiwis, buy a whole ham instead of deli slices, choose a cheap beef cut and slow-roast it, buy pistachios instead of macademia nuts, and buy in-season produce (strawberries are expensive in December!).
Also, if you shop at a store that runs sales, base your menu on what's inexpensive that week. Why eat beef when chicken is on sale?
5. DIY.
Not everyone will have the time or inclination for it (you have to decide if you have more time or more money), but DIY-ing your food can really help your grocery budget stretch.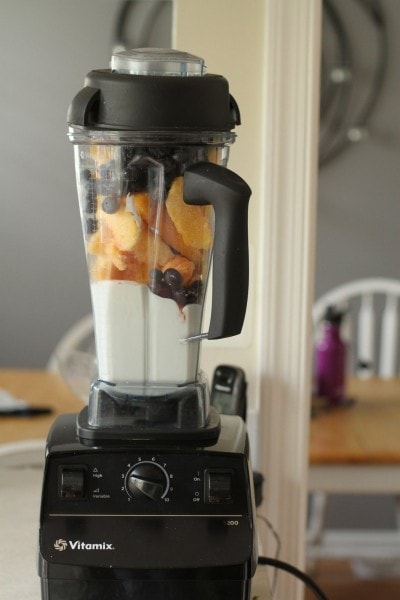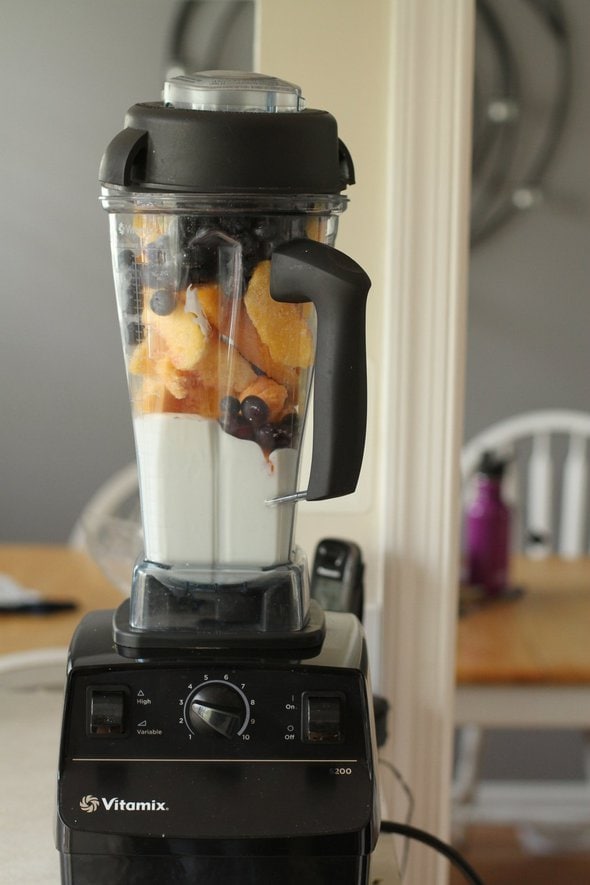 For example, we go through about 4 quarts of yogurt per week. That would cost me $12 if I bought quarts of store-brand yogurt, but I can make 4 quarts of plain yogurt for the cost of a gallon of milk ($2.50-$3.00 at Aldi).
That alone saves me $450/year and the savings are even greater when compared to individual cups of yogurt.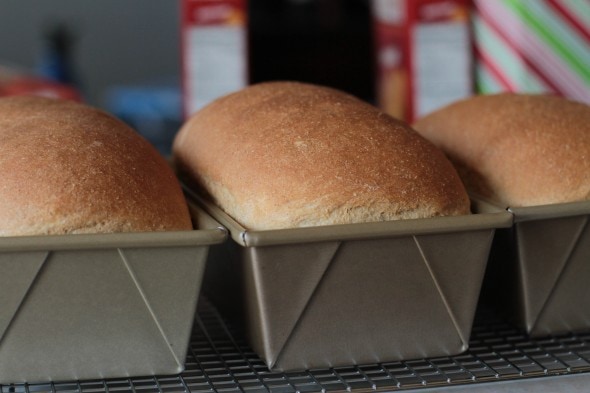 Baking my own bread also helps, especially when I bake things like hamburger buns or cinnamon bread.
Homemade granola costs a fraction of the store-bought price (what IS it with the price of boxed granola??), homemade bowls of oatmeal cost way less than the packets, homemade smoothies are cheaper than the bagged frozen kind that you throw into the blender, homemade spiced nuts cost less than the small cans of flavored nuts, and on and on.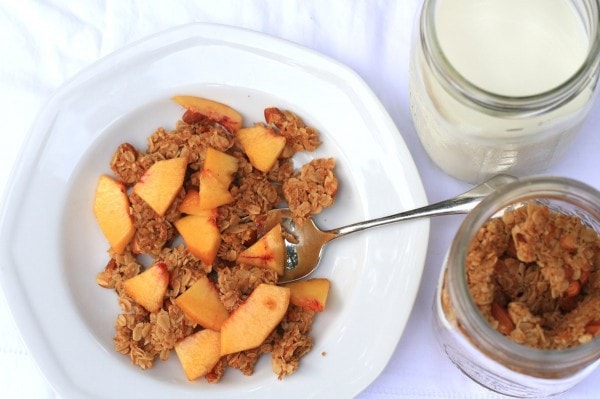 You probably won't be able to DIY everything you eat, but if you pick one or two DIY projects that give you a lot of bang for your buck, you can save a lot without investing hours of time.
6. Get friendly with store brands.
Generic products have come a long, long way in the last 20 years, and many are really, really good. Give them a try, and you can easily shave your grocery budget down without spending any extra time (grabbing the store brand takes no longer than grabbing the name brand).
If you try a product and hate it, take advantage of the guarantee most store brands now offer and get your money back. No risk!
7. Plan a menu.
If you are floating along just fine without planning meals, carry on, sister! (or brother.)
But if you need help reducing your grocery budget, then try this. Make a meal plan, make a grocery list based on the plan, and THEN you can go shopping.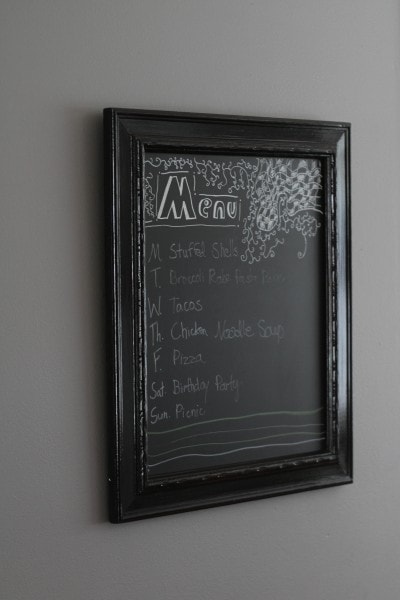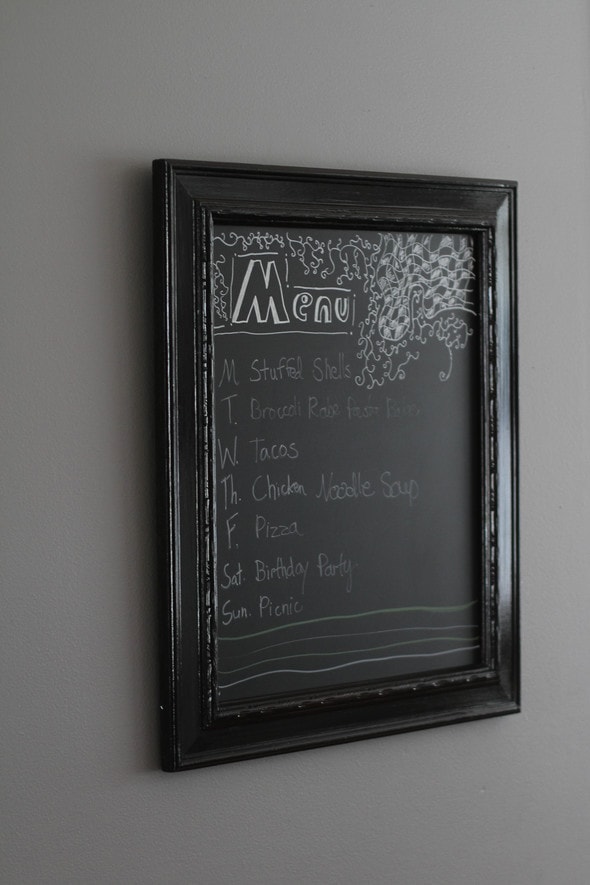 Knowing what you need means you are much more likely to only buy what you need.
Knowing is at least 75% of the battle.
8. Use your food; don't waste it!
All of your smart grocery shopping is for naught if you end up throwing away what you buy. The cost of food waste for American households is staggeringly high. On average, we throw away about $1300 worth of food every year.
If you'd rather have $1300 instead of a bunch of rotten food, check out my ten best tips for reducing your food waste and get started this week.
9. Switch up where you shop.
My top store advice? If you have an Aldi in your area, GO THERE. They have great food at ridiculously low prices and you never have to clip coupons or watch sale ads to save oodles of money.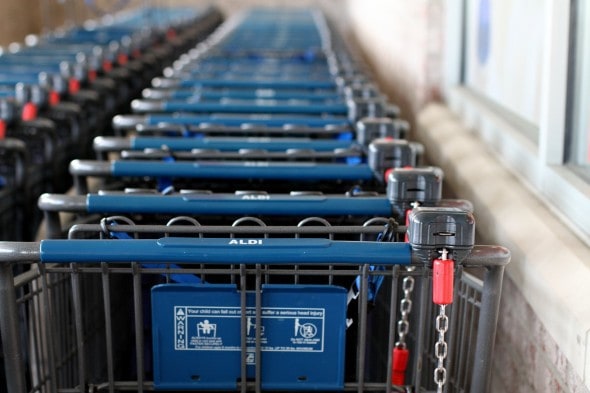 Related: Why I like Aldi better than Walmart, plus what I buy (and don't buy) at Aldi
If you don't have an Aldi: check for a salvage grocer in your area. Buy your toiletries at Target. Check Amazon's Prime Pantry to see if it beats prices at regular stores. Check out other local grocery stores. Consider a Costco membership.
It may be that you're already shopping at the store with rock-bottom prices, but it's worth it to check around just to be sure.
10. Use sales wisely.
If you have an Aldi near you, you won't be super dependent on sale cycles. However, if your main store is the type that runs sales, check the ad each week. Pay special attention to the front-page specials, because that's where the lowest prices usually are.
Plan your menu around what you see on sale, and if you see a really great price on something that's shelf stable or that you can freeze, buy extras and store/freeze for future use. Doing this regularly ensures that you always have sale-purchased items in stock at your house.
(Do make sure that you don't buy more than you can use, though! A great price on food is for naught if you end up throwing it away.)
________________________
Obviously, there are way more than 10 strategies for reducing grocery spending, but these are the ones that are most helpful to me.
What would YOU add to my top ten? Share in the comments!