The May issue of The Atlantic contained an article about middle-class Americans, and it's getting a fair bit of notice.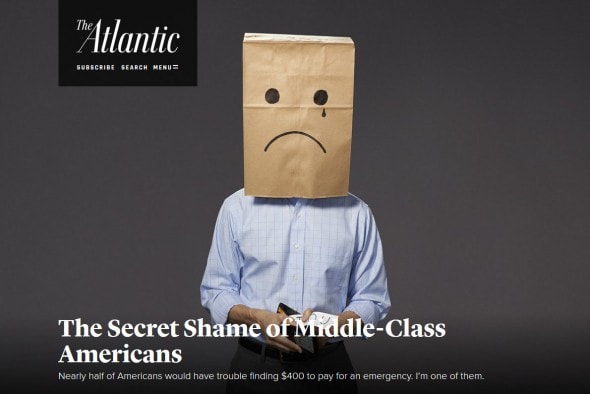 These types of articles tend to be rather polarizing, with people on one side feeling like, yes, wages are unfair and it's impossible to avoid staying out of debt because the cost of living is rising at an unprecedented pace.
And the other side tends to be all, "Dude! If you just spend your money wisely, then it's no problem to stay out of debt/build a nest egg/retire early."
I think the truth is probably somewhere in the murky middle.
The article does cite some alarming statistics that are raising the eyebrows of frugality enthusiasts everywhere.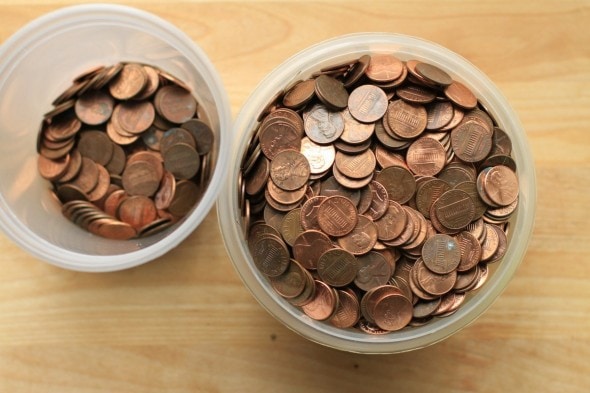 For instance, a Federal Reserve study recently showed that 47% of Americans would not be able to come up with $400 to cover an emergency expense.
(They'd have to borrow money or sell something.)
And according to a 2014 Bankrate survey "only 38 percent of Americans would cover a $1,000 emergency-room visit or $500 car repair with money they'd saved."
Frugality Does Matter
I am positive that some of these cases are due to circumstances beyond people's control. But having spent a fair number of my adult years living on an income well below average, I can also vouch for the fact that the financial choices we make have an impact.
(To be fair, the author does state that several times.)
Except for one particularly low point in our house remodel, Mr. FG and I would always have been able to cover a $1000 emergency expense, and that was with an income that I assume was well below the average of the survey respondents.
We weren't earning a lot of money, so we kept our spending to a pretty bare minimum. It wasn't exactly fun, but it was more fun than being in debt. Or having no savings.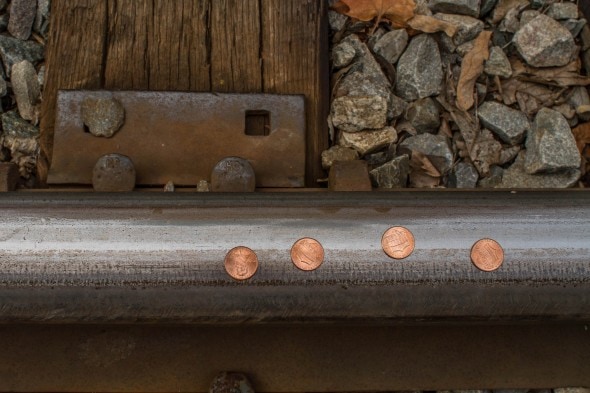 So, on the one hand, I think people have more control over their finances than they think they do. If a warehouse worker and a stay-at-home piano teacher with 4 kids can stay afloat, then at least some of those survey respondents probably can too.
But on the other hand…
Circumstances Matter Too
Mr. FG and I have made mindful choices over the years to keep our spending below our income, but there are also circumstances beyond our control that have helped us, and it would be disingenuous to ignore those.
For instance, we bought our townhouse before the housing market exploded and we ended up making $133,000 when we sold it. That allowed us to buy a single-family home when otherwise it would have been impossible.
My dad and my brother gave hours of their time to help us fix up this house, hours we'd never have been able to afford.
We don't deserve any credit for that.
We also have been fortunate enough to avoid some financially devastating circumstances.
For instance, no one in my household has been sick enough to rack up enormous hospital bills. Mr. FG and I have never been out of work. No one here is disabled.
We sure don't deserve credit for that.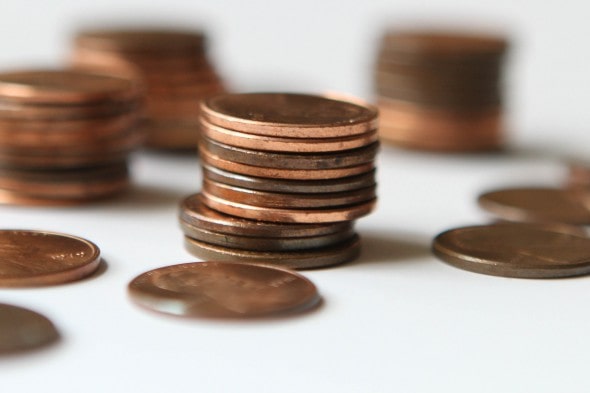 If any of those things had happened to us while we had a really low income, we could easily have ended up in a financially disastrous state. We usually had enough saved to weather financial storms of the $3000 variety (heat pumps died at both of our houses!), but not of the $20,0000-$100,0000 variety.
Where does that leave us?
First, I'm reminded that the most important financial picture to look at is our own.
It's easy to judge other people based on a survey response or an article, but it's not really possible to know every in and out of their situations. And we don't have control over how other people spend their money anyway!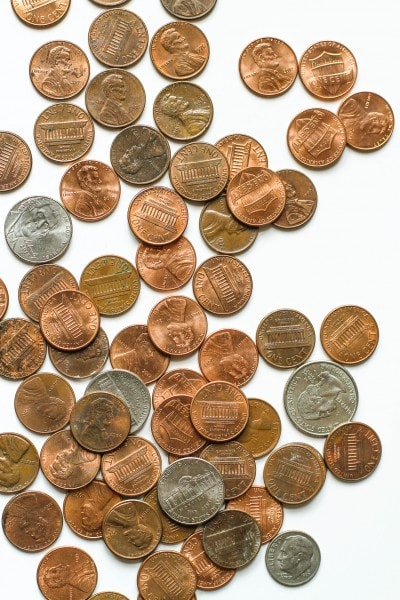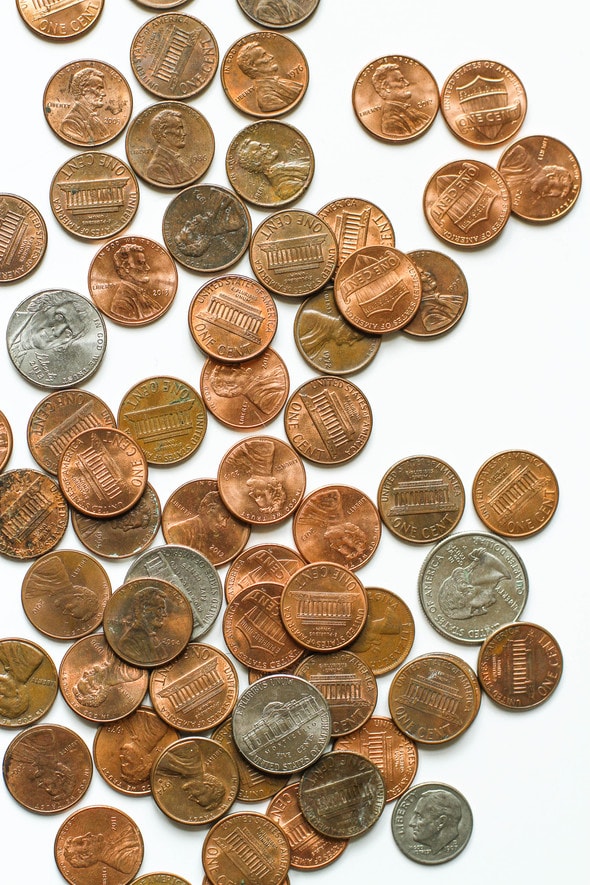 So, it's important to check our own attitudes and worry about ourselves rather than others.
And along those same lines, it's important to acknowledge the privileges we each have, which we deserve no credit for. That goes a long way toward helping our attitude toward others be a bit more humble.
(I'm preaching to myself here because heaven knows I read that article and initially thought, "Geez! He's been making a solid income for years and is struggling, while we managed to have a savings account even on $30,000 a year?? What in the world??" )
Second, despite the bleak things the article says about wages and income, your financial situation is probably not utterly hopeless, and you DO have some control over it.
There are lots of us out there who are carefully spending and saving our money, and we are having success at it, even in a financial climate that isn't especially friendly to the middle class.
So, be hopeful, don't buy into the doom and gloom and don't fall into the, "Why even try??" trap. Your efforts to earn more and spend less will not be for naught.
Third, it's super important to communicate with your spouse about finances.
The author admits he kept his wife in the dark for years, and I imagine things might have turned out a bit differently if she'd known their true financial state.
I use a monthly money email to keep Mr. FG in the loop and I highly recommend that practice if you have trouble with money communication!
Fourth, if you want to get into a decent financial position, you are going to need to make sacrifices.
Even if you make a good income, you can easily spend it all by living the usual American lifestyle.
If you consistently go out to eat, shop for pricey clothes, pay for expensive haircuts/hair dye/makeup/nails, always buy the latest gadget, etc., etc., etc., then you will definitely have trouble staying afloat.
And if you make large-scale financial choices such as living in an expensive house and or paying for expensive education (that's more the style of the article author's choices), you'll also have a lot more trouble staying afloat.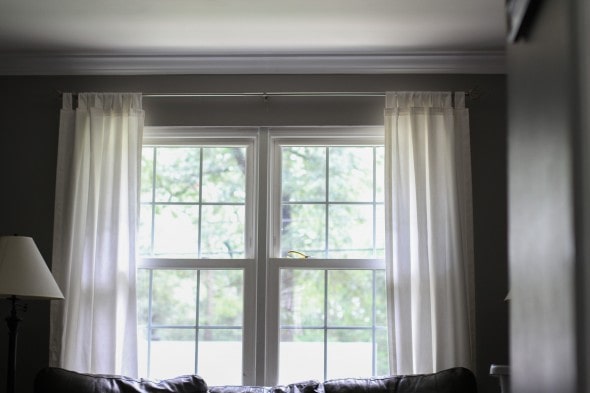 But if you live in a modest home, consider less-expensive educational choices, eat at home, buy second-hand, repair instead of replace, do some DIY, avoid constant upgrades, and look for other ways to cut your bills (like Ting! or Ooma.), it won't be such an uphill battle to stay financially solvent.
I mean, I think that you can live a pretty darn rich life on a small income, but doing so does take some creativity and some thinking outside of the box, and that's what I mean when I say you need to make some sacrifices.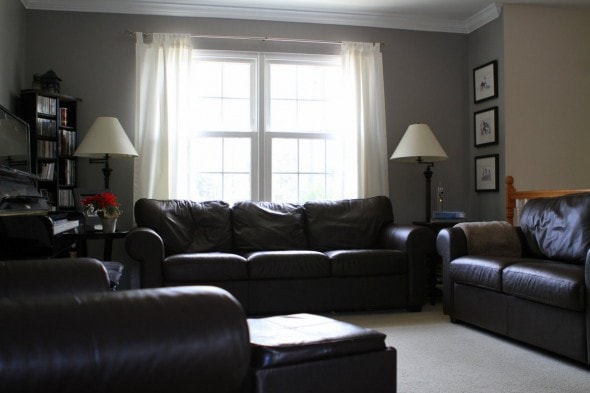 If you live like the average American, you shouldn't be surprised when your finances end up like the average American's.
But if you can manage to make some counter-cultural choices, your odds of getting into a happy financial spot are much higher.
So. Have a humble attitude toward others, and have a hopeful attitude about your own finances.
(Maybe I should have just said that and deleted the other 1100 words I wrote! ;))
_______________________
What are your thoughts on the article? I'd love to hear!