When we bought our house, here's what the bathroom looked like.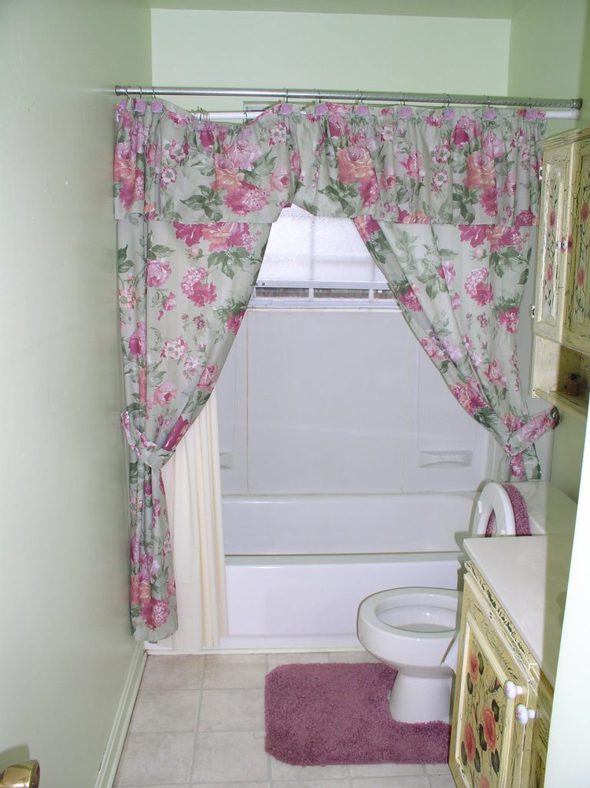 It's a little hard to tell how shocking this shade of green was, but it was awful.
Like, so bad that when you looked down the hallway, a green glow emanated from the bathroom.
And the ceiling was green as well as the walls.
One of the first things I did when we moved in was paint the ceiling white. And also: replace the flowered shower curtain.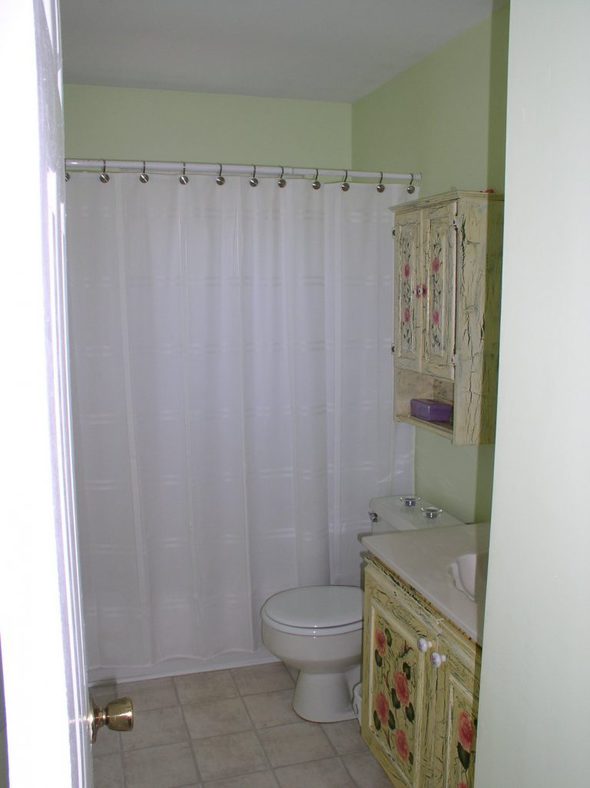 That helped some, but we also did eventually replace the crackle painted cabinetry (oof) and replace the flooring.
And I painted the walls with leftover paint from the office walls, mainly because I had extra paint, and that cost me $0. 😉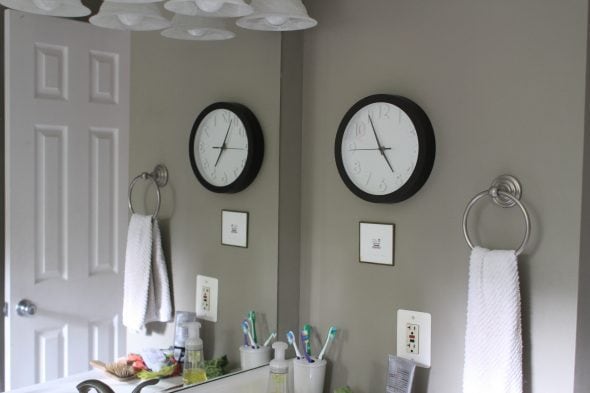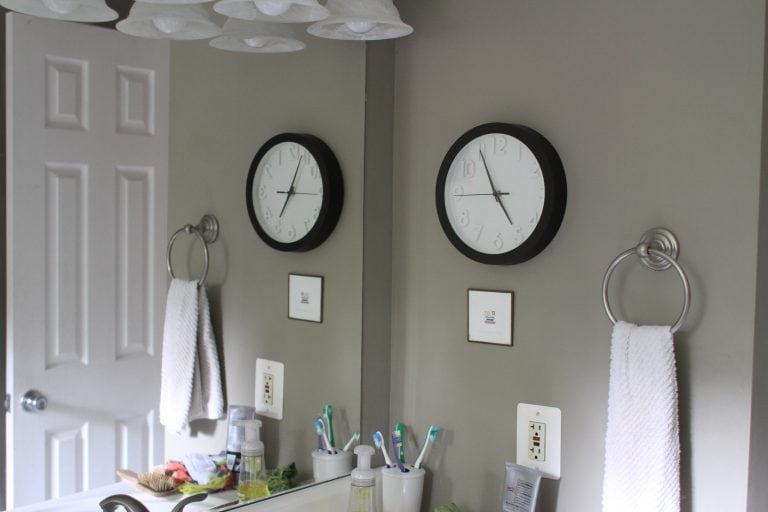 I've never been an enormous fan of the color, but you know, I've had other painting priorities.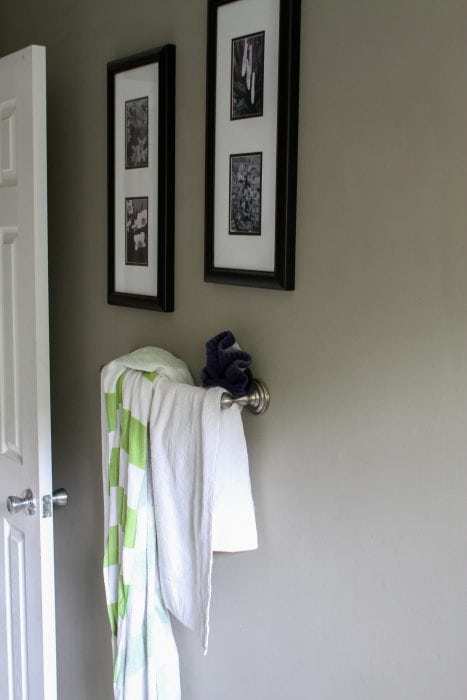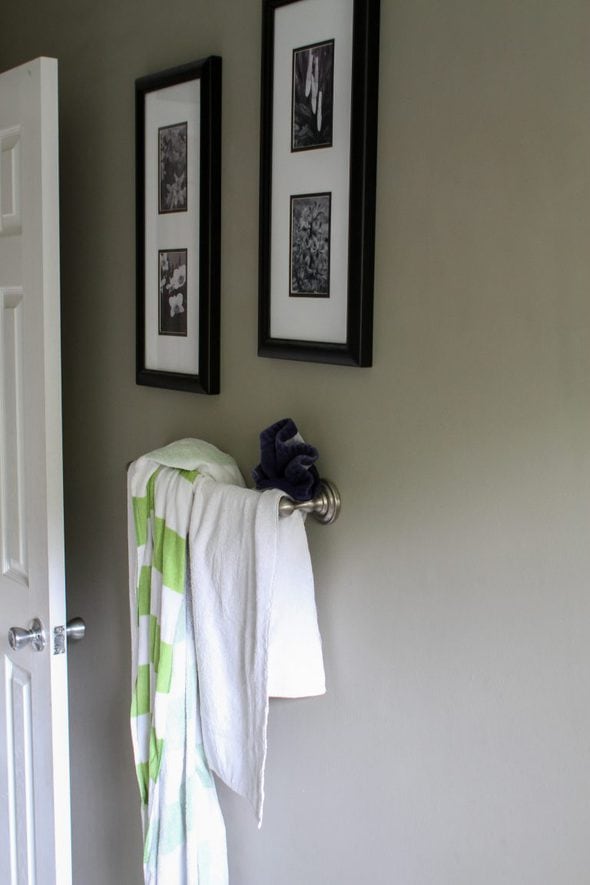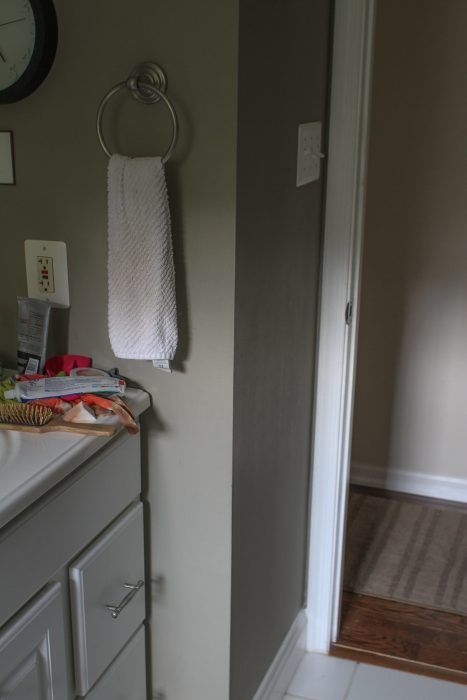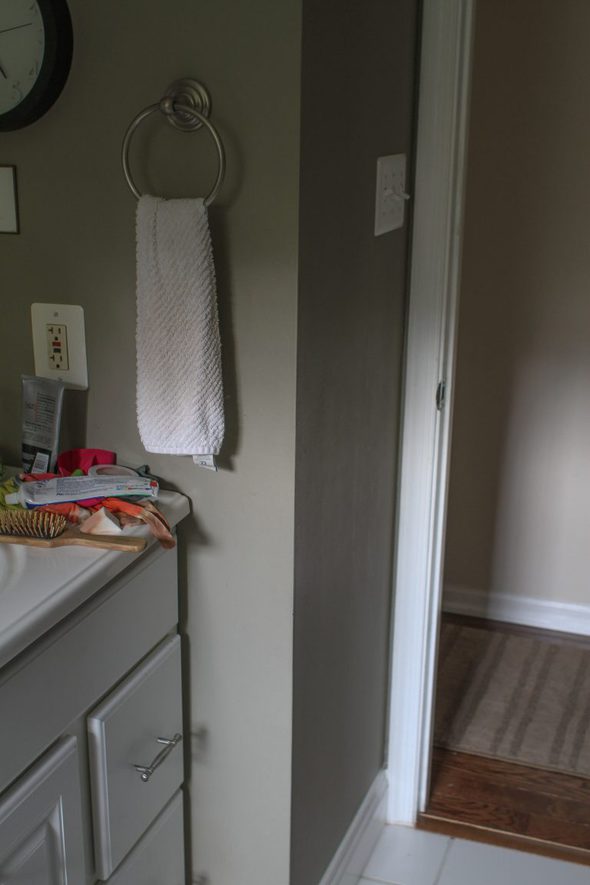 The color was just a little dark for my current taste. I used to like darker colors, but lighter ones are calling my name now.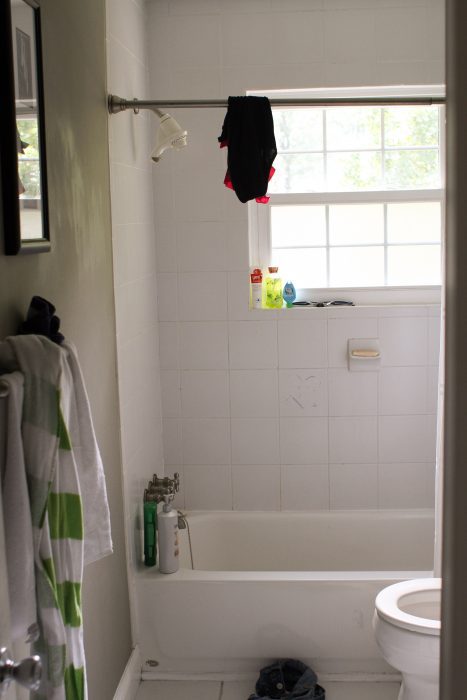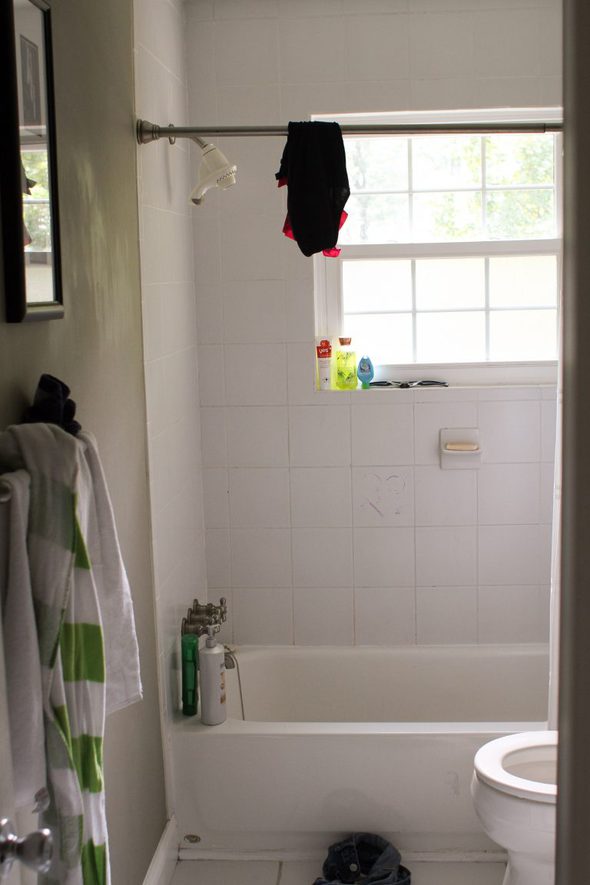 So, I set out to find a light gray that would work.
I had two missteps along the way (thank heavens for sample cans) and I landed on a Benjamin Moore color called Metropolitan.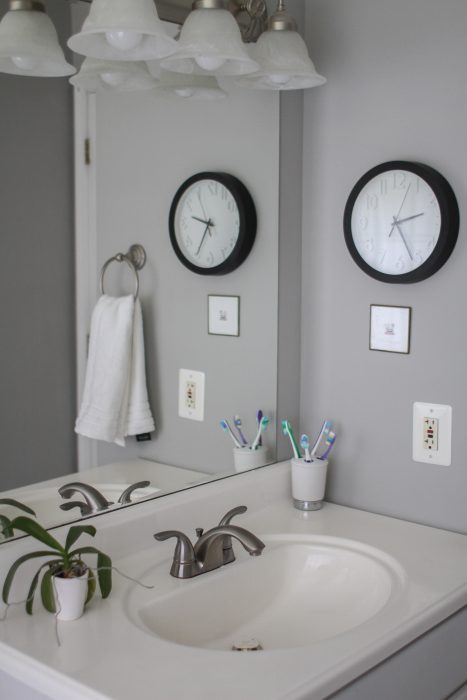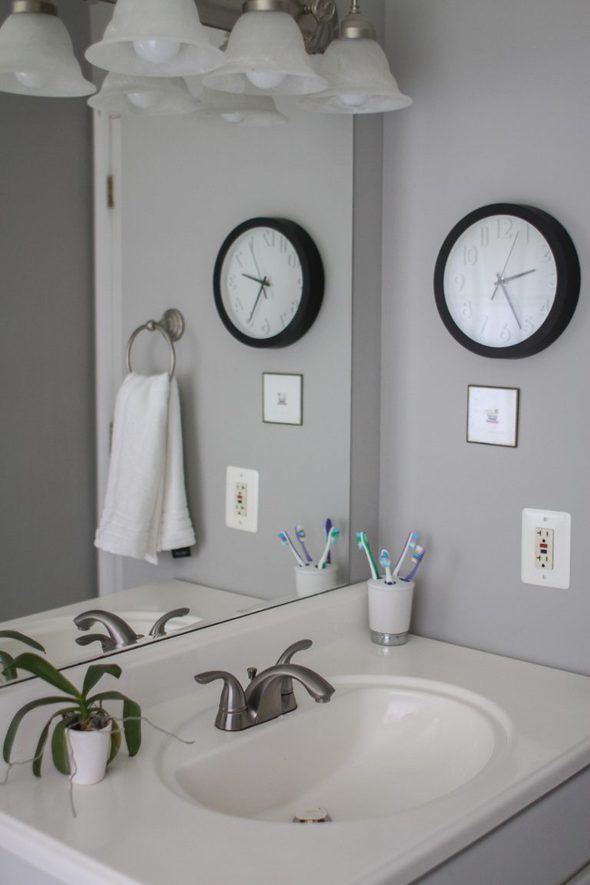 I really love it! It's so much brighter in that bathroom now, and the white and gray contrast really nicely.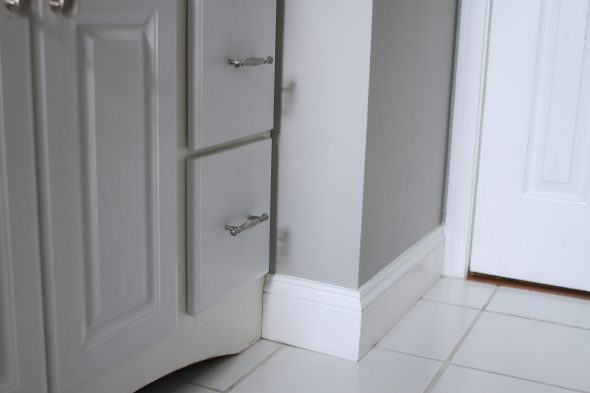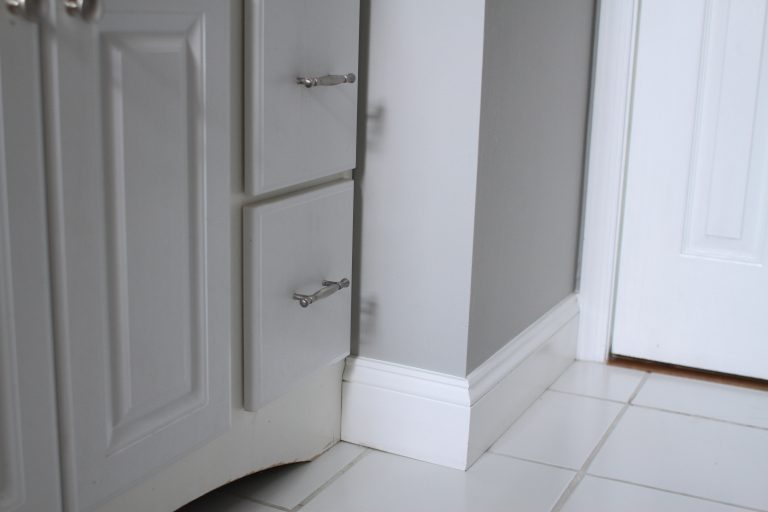 Oh, and here you can see what we replaced those very overwhelming cabinets with.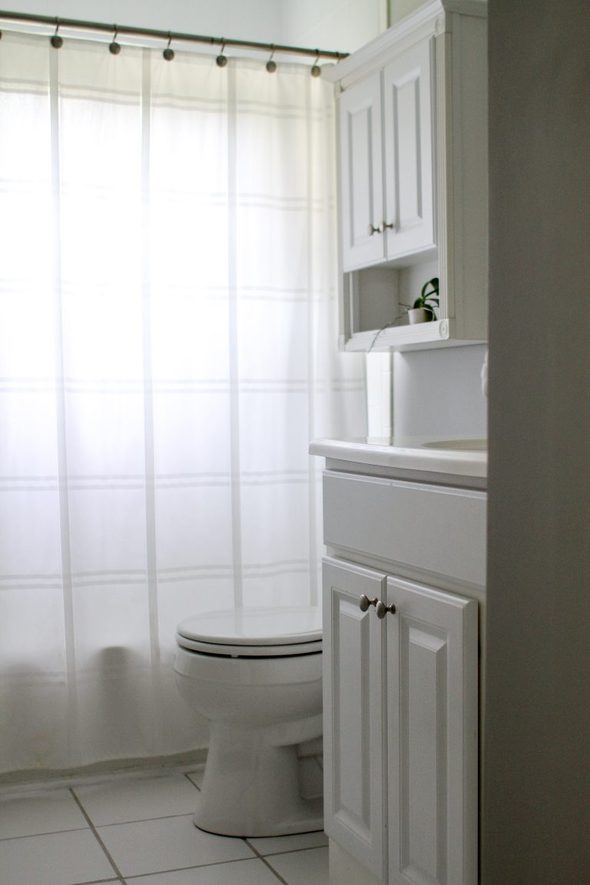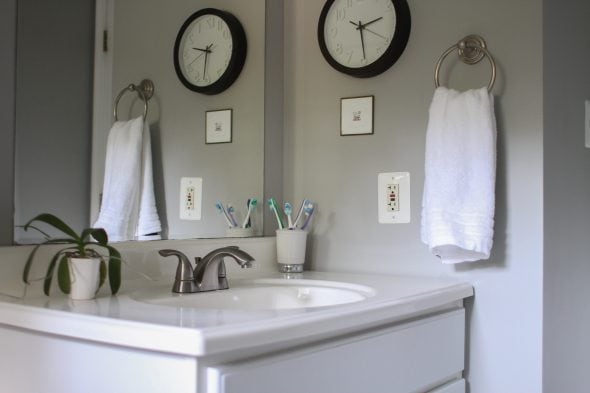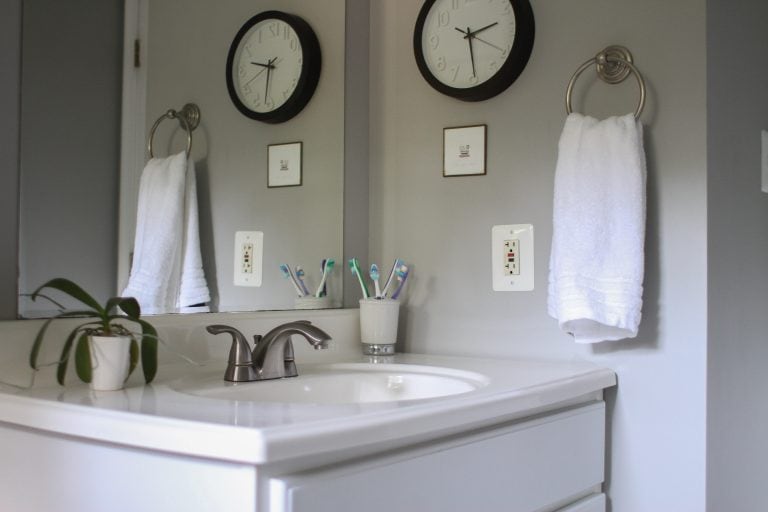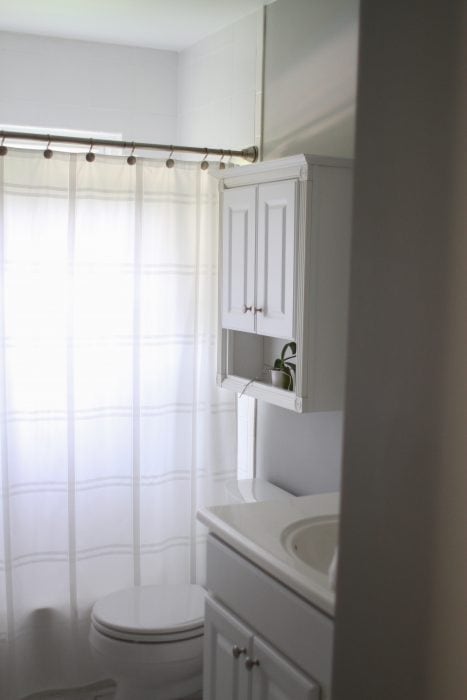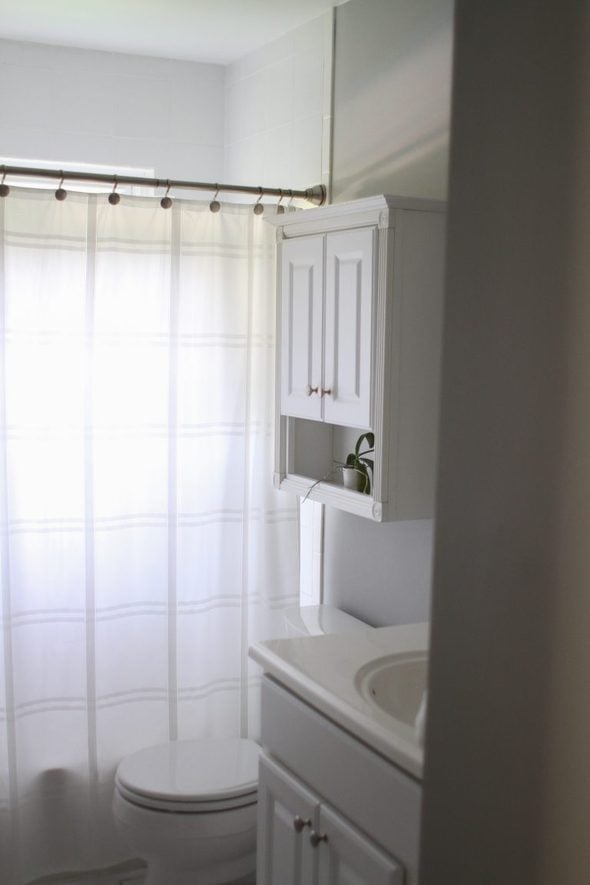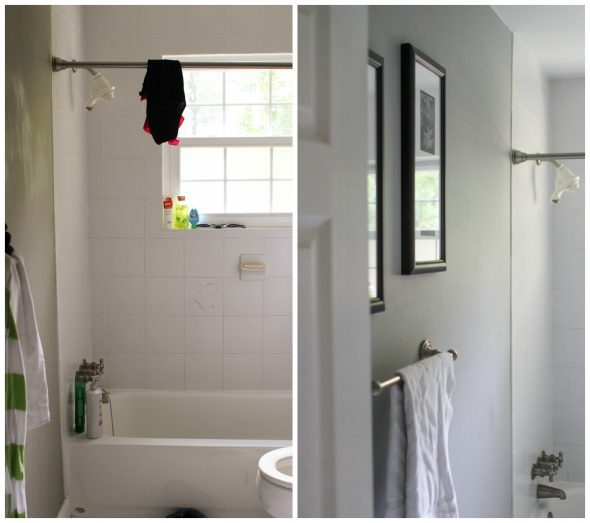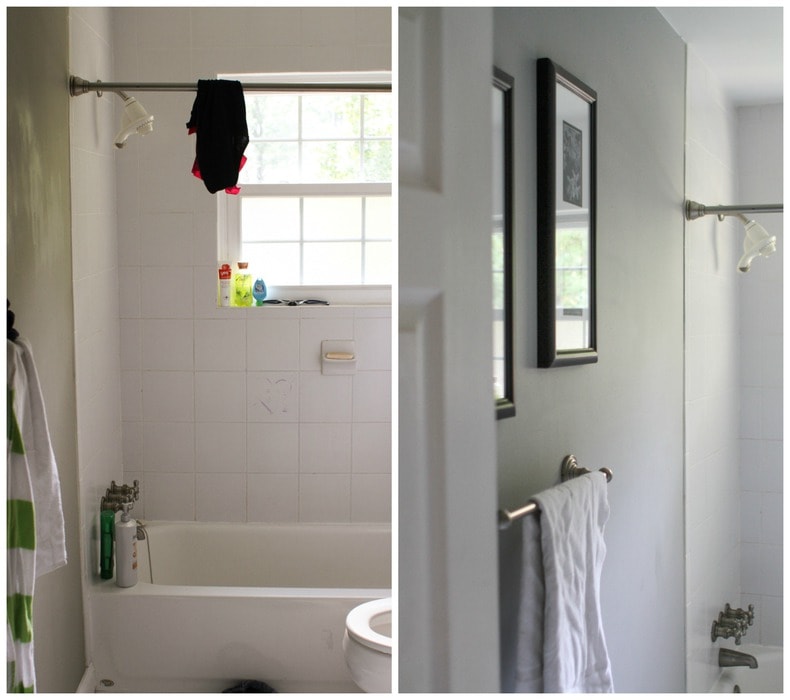 The bathroom still isn't perfect…there are some tile issues (one of the floor tiles has come loose, for instance), and I really do not love the light fixture that came with the house: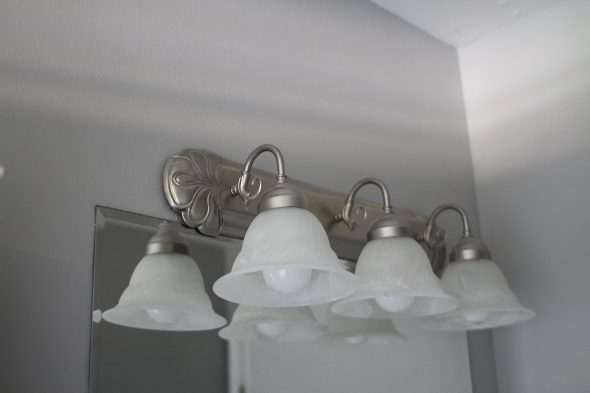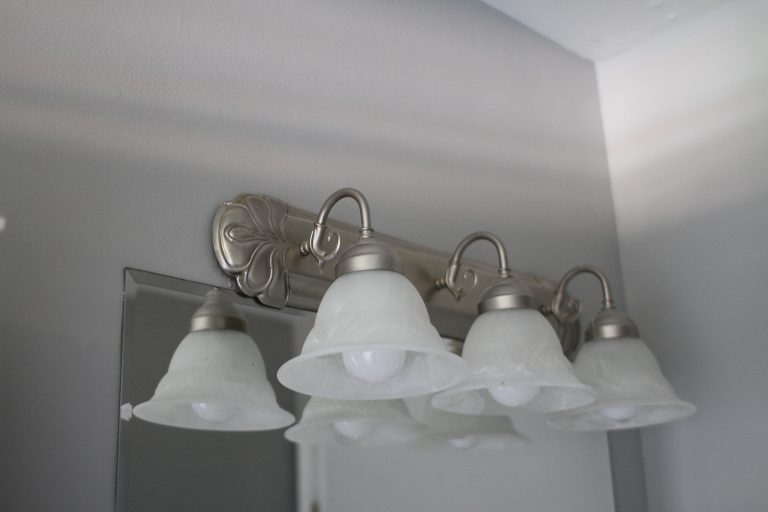 (It's not AWFUL, but it's too ornate for me)
But. I do love the bathroom way more with a fresh coat of paint in a lighter, brighter color.
Yay for paint! It's seriously one of the cheapest ways to give a room a facelift.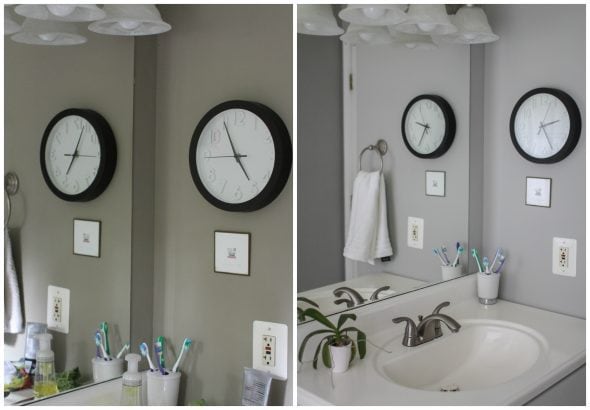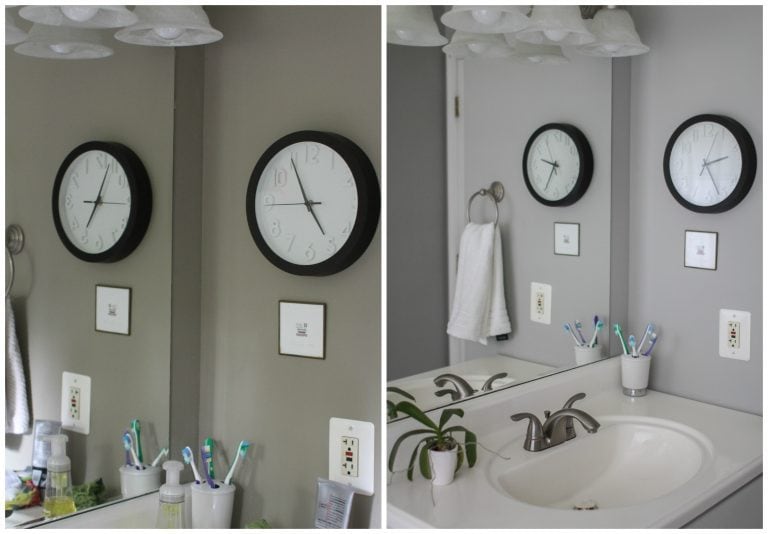 Oh, and I gave the ceilings and the moldings a fresh coat of paint too.
By the way, I used Benjamin Moore Aura paint (not affiliated) this time. It's made specifically for bathrooms, and is supposed to withstand moisture better than regular paint.
Also, we finally got a bathroom exhaust fan installed in this bathroom (it didn't have one when we bought the house), so between that and this special paint, our walls should be in good shape.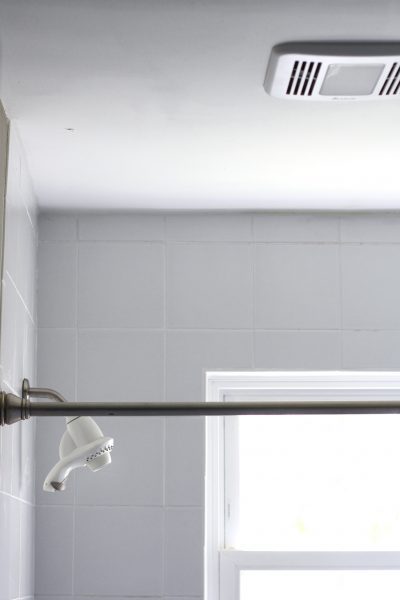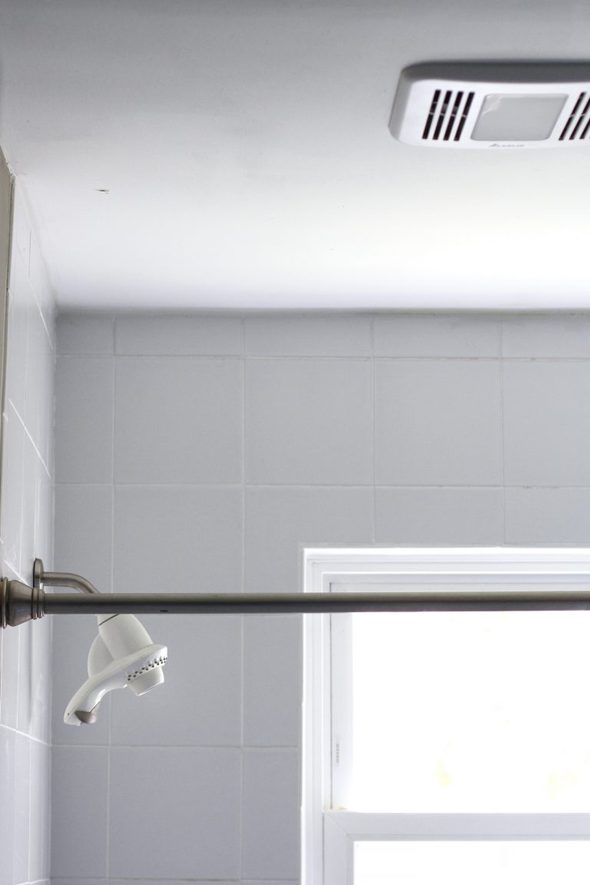 I am now sorely tempted to paint my bedroom a lighter shade…we'll see if I'm up for that challenge next summer. It's a very saturated red, so that will be a task and a half if I decide to take it on.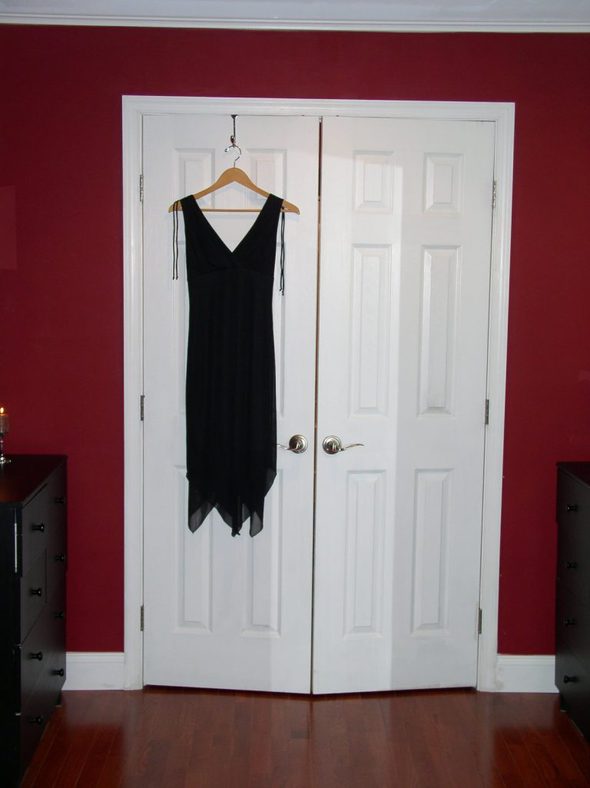 But I'm not gonna think too hard about that for now. Maybe next year….
Save