1. I submitted an $80 contact lens rebate
This is always an annoying process since you have to upload photos of your receipt + all the UPCs from each box. But for $80, I'm willing to spend a few minutes.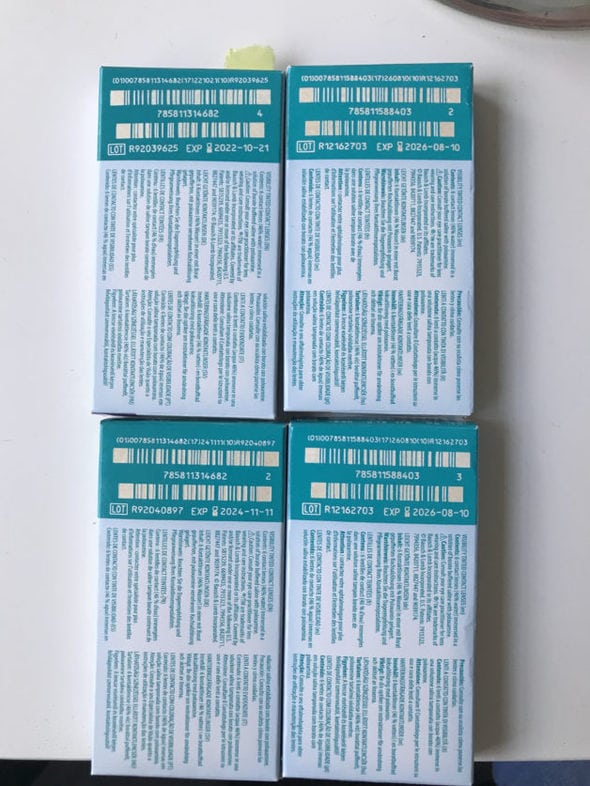 Also, I am old enough to remember when rebate submission involved physically mailing the actual UPCs and forms, so I can appreciate that this new online submission method is a huge improvement.
2. I handled an insurance issue
Oddly, our health insurance began showing Sonia as ineligible for her allergy shot serum (from the allergy office) and her allergy shot appointments at the pediatrician, so we got two bills in the mail.
I verified our coverage on the website, spoke with Cigna to verify eligibility, made phone calls to both doctor's offices, and I think we are all straightened out now.
This is why I always say it's important to approach medical bills with a suspicious eye, and also why it's good to know what you ought to be paying (Have you met your deductible? What's your copay? Is this provider in-network? etc. Knowledge is power! )
3. I am getting free peppermint milkshake coupons
MoneySavingMom posted a link where you can get a free peppermint milkshake coupon for yourself and someone you love. I don't like milkshakes that much (I like to have flour and butter with my sugar, so give me cookies instead!).
But Zoe likes them, so I went through the process and the coupons are coming in the mail.
4. Mr. FG and I used a LocalFlavor voucher last night
Our date night schedule is all off-kilter, and that's why we did one on a Monday night. A local sandwich place keeps putting their $10/$20 deal on offer (which I figure means it must be profitable for them overall!) and I keep on hitting the purchase button whenever I get the emails.
(Local Flavor is a little like Groupon, except it's basically all local restaurants. You can see deals in your locale right here.)
5. A water bill fail
Our county charges a fee for paying our water bills online, and so I have never switched over from paying via mail. I know this is kind of petty of me, but I have always felt super annoyed that they charge extra for this; like, you would think that if more customers paid online, it would save them money.
Well, this mail-in habit came back to bite me this month!
I mailed our payment in plenty of time, so I was very surprised to see a red overdue notice come in the mail. Apparently, the mail service was so slow, my check didn't get there in time.
So then I had to log in online, pay the $10 late fee, and pay the county online bill pay fee.
To prevent this in the future, I have set up my water bill using the online bill pay feature from my credit union. This way, I should be able to pay online without having to pay the fee (my credit union offers this service for free), so I will have the best of both worlds.
Your turn! Share your frugal five.
And if you want to swap one out for a fail as I did, be my guest. 😉