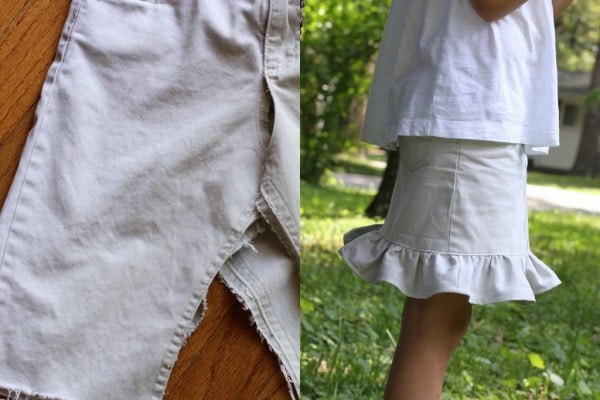 Can you tell it's summertime? I've been using my sewing machine a lot more than usual because now that we're on break from homeschooling, I actually have something approaching free time.
Ahhh. I love summer (not so much the weather…just the break from school!).
Anyways, I've been slowly working through my pile of clothes to mend/modify, and last week I tackled a pair of Lisey's khaki pants. They were getting a little too short for her, but the main problem is that there was a gaping hole in one knee.
I briefly considered patching it, but then thought better of it. I hate trying to maneuver a sewing machine around in a kid-sized pant leg.
So, I decided to make a skirt. I cut the legs off even with the hole in the knee, and removed the stitching from most of the front inseam (usually up the to zipper works well).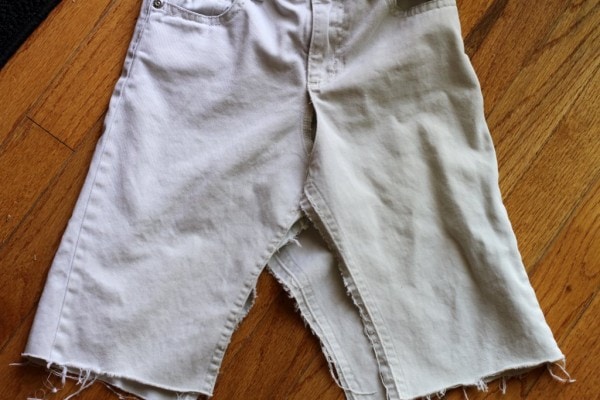 And I removed stitching partway up the back as well.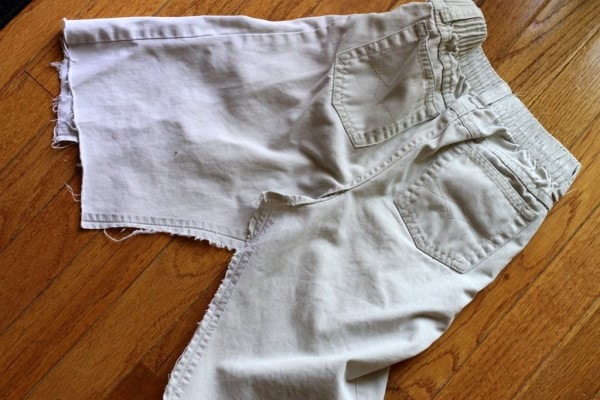 Next, I folded the raw edges under to make a new, straight seam.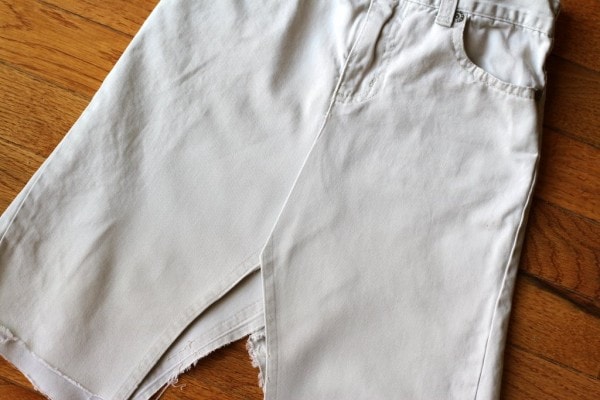 And I did the same thing in the back.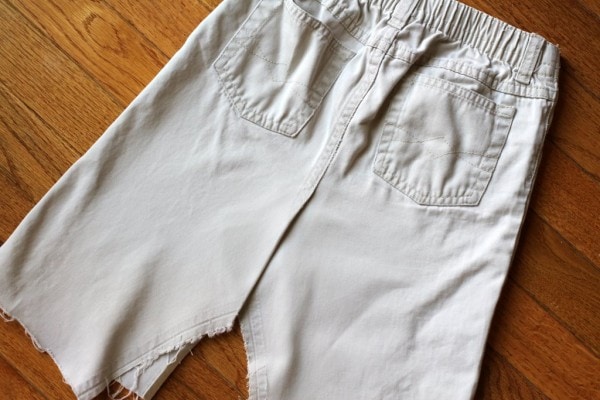 After sewing those two new seams down, I decided to try something different than the straight skirts I've done before. I'd seen a ruffled skirt tutorial recently, so I decided to give that a try (except that I did it from memory instead of actually looking at the tutorial, and that made the project a little harder!).
Unfortunately, at this point I stopped taking pictures and just plowed through the project. You can go look at the tutorial for more details, but basically I took the leg pieces from the pants, cut the thick seams out, cut the legs into strips (each leg made two strips) and sewed them into a long strip of fabric. After that, I sewed the two ends of the strip together to make a large loop.
I really should have taken pictures. Even I'm confused by that last paragraph!
I then cut the skirt like so, to make an even edge for attaching the ruffle.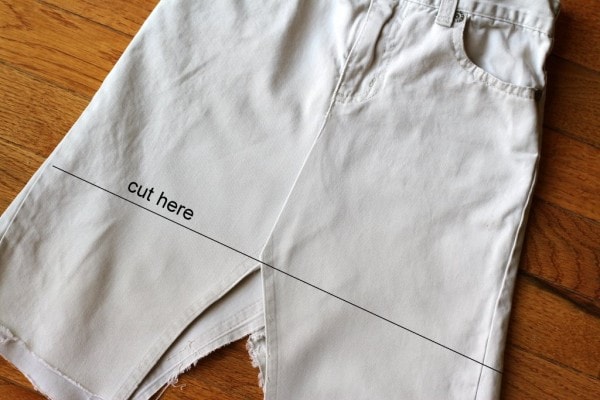 I gathered the top edge of the long loop I'd sewn, pinned it to the bottom edge of the skirt, and sewed it on. After that, I hemmed the bottom of the ruffle. This was kind of stupid, because it's really hard to hem a little ruffle…if I'd consulted the tutorial before making this skirt, I'd have hemmed the ruffle before I gathered it! That would have saved me some difficulty.
But in spite of my stupidity, I'm still pleased with the end result.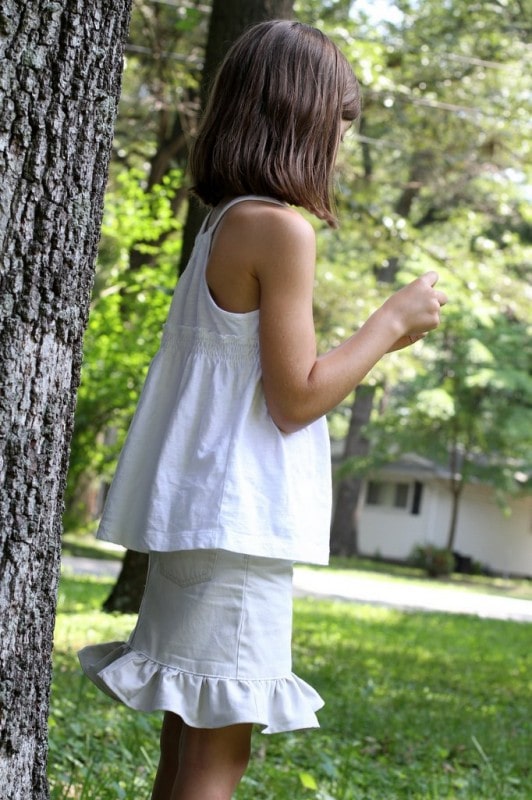 and so is Lisey.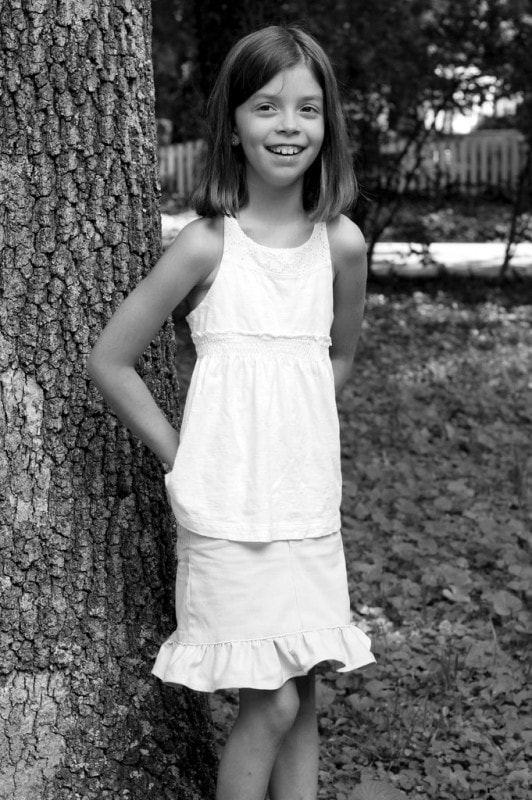 Perhaps Sonia needs one of these too. If I do end up making one for her, I promise I will be more diligent with the picture taking!