A couple of you have asked for cookbook recommendations (ha! I just spelled that word right, which is an accomplishment. Double letters are my one spelling downfall.), so I thought for today's baking post, I'd share my favorite baking cookbooks.
Better Homes and Gardens Homemade Bread Cookbook
My very first bread baking cookbook is this one, published in 1973. I baked recipe after recipe from my mom's copy of this book when I lived at home, so it's like an old friend to me! It's obviously not in publication anymore, but I got my copy on Ebay, and I know I've seen them on half.com as well, so you might be able to snag one for yourself.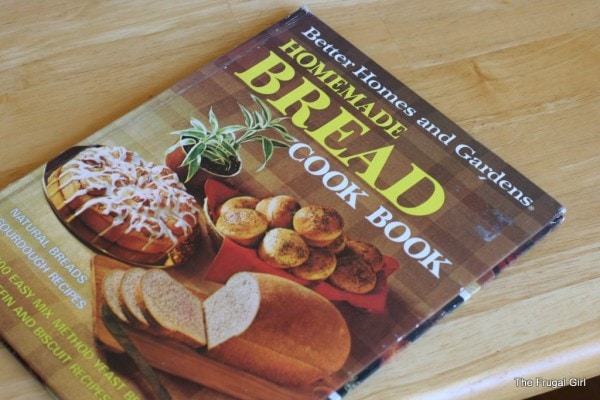 The whole wheat roll recipe I posted recently is from this book and so is my buttermilk biscuit recipe.
Fleischmann's Bread Cookbooks
I dearly love my two Fleischmann's cookbooks. They're both freebies…my mom got one when she was a new homemaker, and I sent in for mine when I was a teenager. I'm quite sure neither of these books is available anymore, but given that I love both of them, I think I can recommend any bread cookbook from Fleischmann's…those people know bread!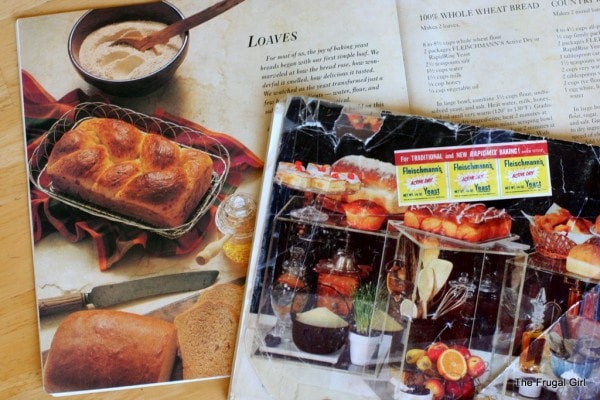 The list of recipes I've shared from these two books is pretty long…Apricot Coffeecake, Overnight Cinnamon Twists, Hamburger Buns, Braided Cheese Bread, and Challah all are from these books.
Baking Illustrated
My most recent baking acquisition is this enormous book from Cook's Illustrated. My husband got it for me as a birthday present a few years back, and unlike my other baking books, this one is definitely still available for purchase.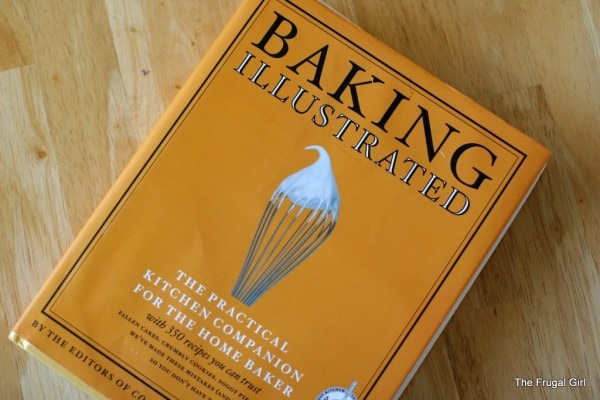 This book is comprehensive in scope and in detail (the authors tell you exactly how they came up with each recipe and why they tweaked this or that), and though I've only scratched its surface, I've found several winners. The Deep Dish Pizza recipe came from this book and so did my Whole Wheat Bread recipe. In addition to bread recipes, this book also covers cakes, pies, tarts, and cookies, among other things (I made the Key Lime Pie recently, and it was delicious).
Better Homes and Gardens New Cookbook
Though it's not specifically a baking book, I do often use baking recipes from my basic Better Homes and Gardens cookbook. The recipes contained in this series of books are not gourmet and cutting edge, but in my experience, they're reliable and uncomplicated. My basic dinner roll recipe and my cornbread recipe are both from the baking section in this book.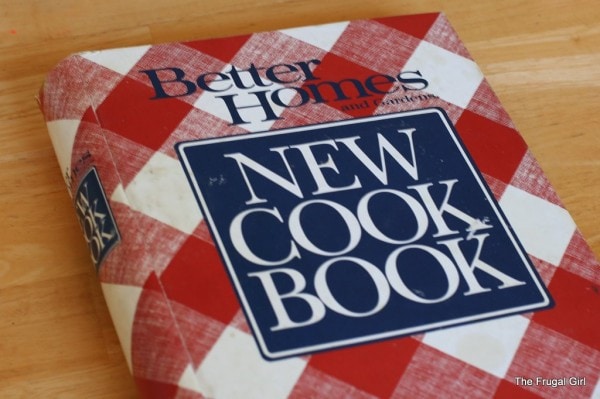 For the most part, I've found the recipes in most bread baking books to be fairly good, so I don't really have an "Avoid This Cookbook" list. I did own a really big James Beard book on bread, but I found it to be overwhelming in length, and the fact that it had exactly zero pictures didn't help either. I eventually got rid of it and haven't missed it all. I know some people swear by his books, though, so this is probably a personal preference kind of thing.
__________________________________
Do you have a favorite baking book? If you do, please share. And if you happen to love James Beard's bread book, please don't hate me. 😉