Amazon links are affiliate links. See disclosure here.
Recently, I posted that I was doing a one-month free trial of Audible so that I could get an audio book for Lisey (who, I am discovering, is something of an auditory learner).
I signed up for a trial of the one credit (which equals one book) per month membership at $14.95 a month and got her To Kill A Mockingbird, which is required reading for her English class.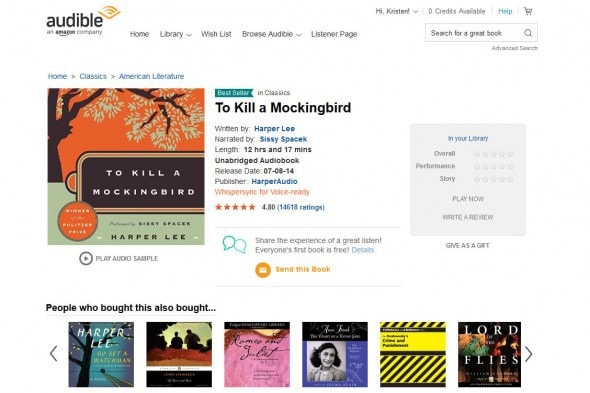 I bought a used paper copy too, of course, because an audiobook is good for a listen, but not for citing page numbers and such!
While looking for more audio options for her schooling, we found that her science book comes in an audio format. The cheapest option was to keep the Audible membership and get the science book with a credit, as buying the audio book outright was more than $14.95.
(I know the library has audiobooks for free, but not this one!)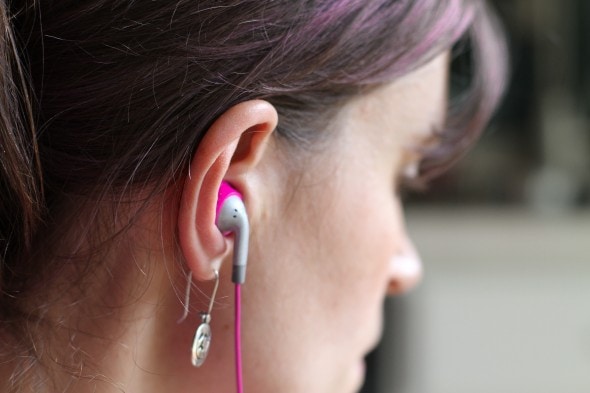 So, I let my membership go past the free trial period so I could get the science audio book.
Then a reader reminded me that if you start the online cancellation process and choose the option that says that you're cancelling due to expense, Audible will often give you a discounted offer to get you to stay.
I did that and lo and behold, they offered me three more months at half price ($7.50). Sweet!
So, now I can pick three more audiobooks for Lisey at a much more affordable price, and that makes me happy. Thank you for the tip, dear reader!
Start an Amazon trial thru this link and get two free audiobooks (Better than my trial!)
(Email subscribers, click here to visit the blog to get the free trial; Amazon links don't come thru to email subscribers.)
And once the trial is over, you can always give the cancelling trick a try and see if you get a discounted offer. The two free books are permanently yours, even after you cancel.
(By the way, this strategy works for a lot of services, and if you really were going to cancel anyway, it's worth a try! If they offer you nothing, you're no worse off than before, and if they offer you a great incentive to stay, then so much the better.)
P.S. My friend Anne Bogel from Modern Mrs. Darcy recently reminded readers to check and see if an audio version of a book is super cheap with a Kindle version. Sometimes that's a better deal than using an Audible credit, and you can save your Audible credits for a more expensive audio book.
Save
Save