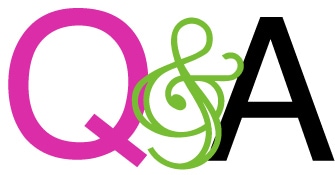 Every Monday, I answer a few of the questions that my readers send me. If you have a question you'd like me to answer in a future Q&A post, just leave me a comment here or email me (thefrugalgirl [at] gmail [dot] com) and put Q&A in the subject line. I look forward to hearing from you!
In the past, I've shared a photographic peek into our homeschooling days and I've also shared why I homeschool my kids. And a while back, someone (I forget exactly who!) left a comment or wrote an email asking what I think are the downsides of homeschooling, since I've posted about what I view as its advantages.
So, I thought I'd talk about that for today's Q&A post.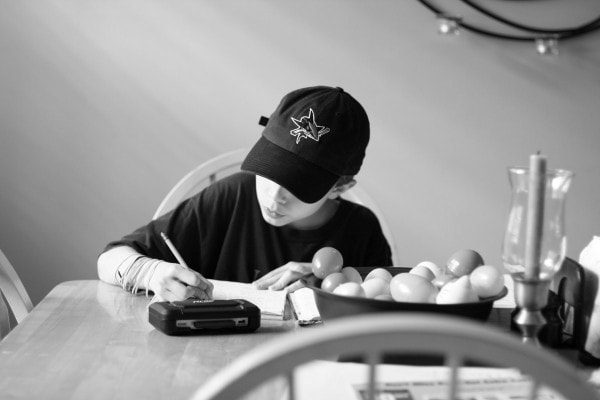 First, I'd like to say that no educational method is perfect, and so the fact that I see any downsides to homeschooling doesn't mean I think homeschooling is terrible. It just means that I've looked at the advantages and disadvantages of all the educational options, and I think the disadvantages of homeschooling are better for our family than the disadvantages of the other methods.
That was an awkward sentence, but hopefully you get what I'm saying.
Homeschooling is a lot of work for the parents, and typically, most of that work falls on the mom (though there are certainly some dads who homeschool full-time while the mom works outside the home.)
Sometimes, people looking in from the outside think, "Oh, wow! That must be luxurious to be able to stay home all week. I'd get so much done if I was a homeschooling mom."
And I suppose that would be true were it not for the fact that homeschooling moms have to, um, homeschool. It would be awesome if I could spend my days getting caught up on stuff around here, but the fact is that school takes up a lot of the hours of my day.
While I am very convinced that homeschooling is the right choice for our family, I have no doubt that I'd have a lot more free time on my hands if I stayed home and sent them off to school.
And I will not lie…some days, homeschooling is really exhausting. But the advantages I see for my children keep me going when the going gets rough. It's not about me, it's not about me, it's not about me (so I remind myself!)
Homeschooling makes it a little hard to keep the house clean, because the heaviest mess-makers (the offspring) are home all.of.the.time. It's sort of like shoveling snow in a constant snowstorm.
Homeschooling can be difficult for introverts, like myself, because again, there are people around all the time (which means I have to build some alone time into my days). It can also be a little tough for extroverts, but extroverted homeschooling moms can often remedy that by being involved with a homeschooling community.
Homeschooling is a lot of responsibility. Of course, parents of traditionally schooled children still need to be very involved in their children's educations, but in a traditional school, you don't have to be responsible for quite as much.
Homeschooling isn't free. Of course, I do manage to do it pretty frugally, but it's still more than $0 per kid. And if you count the loss of income from one parent staying home, the cost is more significant.
Homeschooling requires a lot of patience and self-discipline. Not everyone is well-equipped for the task, which is part of the reason I do not believe that homeschooling is a good fit for every family.
People ask homeschoolers about socialization approximately 289.5 times per year. That's a joke, but seriously, people do question/criticize homeschooling because it's different. Even though there is plenty of evidence to the contrary, some people will still insist on thinking that homeschooling turns out social misfits who cannot get into college, succeed in college, play sports, get a job, or be active in their communities.
Homeschooling could be hard for families with one child. Since there are four kids in our home, no one is ever really lacking for a playmate or companion, my kids have to learn to relate to other kids every day, and it's kind of hard to be lonely. I could see where homeschool days with just one parent and one child could start to drag a bit, though, and I'd imagine that the parent of an only child would want to make a point of participating in a fair number of group activities.
Ok! That's not an exhaustive list, and someone who is opposed to homeschooling could probably come up with a longer list. 😉 But those are the main difficulties I see with homeschooling.
_____________________________
Agree? Disagree? Discuss!

______________________________
Joshua's 365 post: I am addicted to editing software.