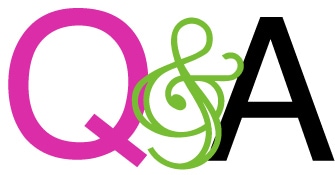 Every Monday, I answer a few of the questions that my readers send me. If you have a question you'd like me to answer in a future Q&A post, just leave me a comment here or email me (thefrugalgirl [at] gmail [dot] com) and put Q&A in the subject line. I look forward to hearing from you!
I am interested in two items""a kitchen aid mixer and an e-reader. The mixer seems so nice but VERY expensive. I have always used a hand mixer. Until I saw kitchen aid, I thought that was fine. Now, I am not so sure. If you had not received one as a wedding gift, would you see a need for one or even the value of one over a hand mixer?
The second item, the e-reader, interest me only because some blogs offer things cheap or free by way of e-readers. I prefer hard copies but sometimes, that is not an option and if it were, the free part goes away. E-readers are not cheap.
Any ideas on cheap ways to go here or even whether you personally even would?
-Sheila
Well, if you made me choose between a Kitchen-Aid and an e-reader, I would SO choose the Kitchen-Aid! I use mine all the time, and I sort of can't imagine living without one. If I hadn't received one as a wedding gift, I'd definitely have saved up to buy one.
A stand mixer is more powerful than a hand-held mixer, and it's also handy because you can turn it on and then go do something else. For instance, I often turn it on to mix bread dough and then leave it to mix for a few minutes while I put away dishes. I do the same thing when I'm whipping cream or beating egg whites.
I own the Artisan Series 5-Quart Mixer $339
, a step up from the KitchenAid Classic ($269)
, which is the most basic model and has a smaller bowl.
You can get factory-reconditioned KitchenAid Artisan Mixers
for $219, though, so that could save you some money.
Either way, my opinion is that the KitchenAid mixers are well worth their price, and if you use a mixer often, I don't think you'll regret spending the money.
Now, about the Kindle…we do have a Kindle e-reader, and while it's nice, I could definitely live without it.
My two favorite things about the Kindle:
-Kindle books don't take up any space in my house.
-I can take a bunch of books with me when I'm out of the house or on a trip, and all I have to bring is the Kindle.
What I don't like about the Kindle:
-I forget that I have books on it because I can't see them. And then I forget to read them!
-I can't easily flip through a book to skim something or re-read something.
You can get a basic Kindle
for $79, but I'd be inclined to spend $99 and get the Kindle Touch
. There are other e-readers out there, but the Kindle is the only one I have experience with. I'm sure my readers will be happy to chime in and tell you about other e-reader options.
If you're wanting a Kindle just to get free books, though, that might not make a lot of sense. It would take a fair number of freebies to make up for the Kindle purchase, and considering that you can get a lot of books free from the library, an e-reader just might not be worth it to you.
I was wondering how you handle stores asking for donations. I usually only make one stop for groceries, but yesterday I had about 4 different stops to make. I donated a dollar to the first stop and felt really good about it. Then every stop after that I was asked to donate more. I denied and felt guilty. My husband and I do tithe every month, so it's not that we don't give. We are on a budget and a dollar here and there really do add up.

-Stephanie
I typically say no to these kinds of donations. Often, the donations are for a charity I know little about, and I don't want to make a split-second decision about whether I want to support it or not. I like to give to charities that manage their money well (for example, I like to give to charities that don't spend exorbitant amounts on administrative costs), and it takes some research to figure that kind of thing out.
There are a zillion and one charitable causes out there, and you can't possibly give to them all. So, decide with your husband how much you can give and where you'd like your money to go, and then try not to feel guilty about saying no to other requests. It's really ok!
____________________________
Readers, what are your thoughts on Kitchen-Aids and e-readers? And how do you handle checkout donations?
____________________________
Today's 365 post: The sea-creature bed (from Zoe)
Amazon links are affiliate links.