A Few Birthday Pictures
The friend Lisey had over for her birthday is a snake fan (she owns Zelda, whom you may have seen on Joshua's 365 blog). So, Lisey thought we should have snake rolls.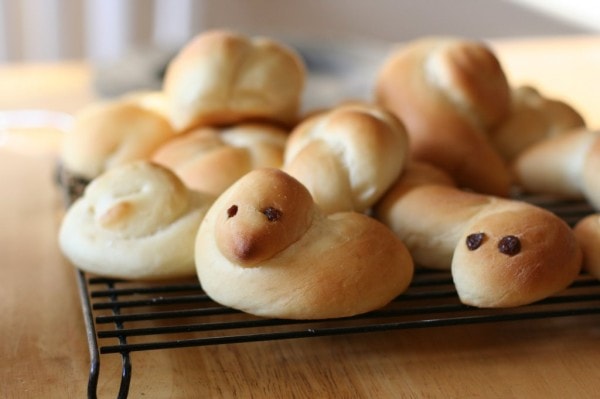 I usually make uncoiled snakes (like the one on the right), but this time I made a few in a coiled shape, and it worked out pretty well (I used my basic roll recipe to make these)
We wrapped Lisey's presents in our cloth gift bags, which are made from old clothes. For some reason, unbeknownst to man, Joshua decided to use a Christmas bag for his gift.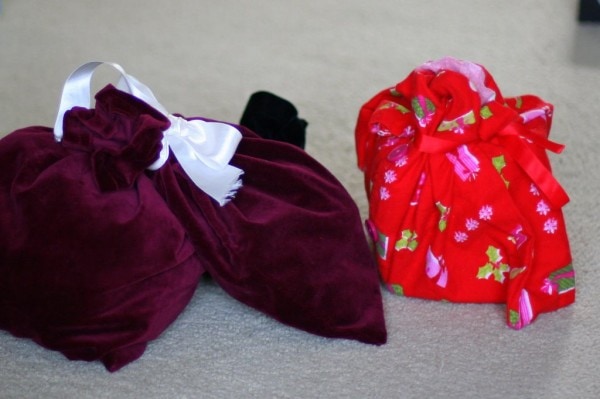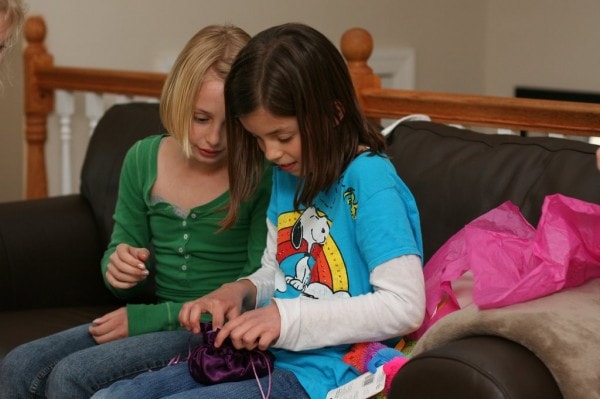 She didn't mind the Christmas bag, though, because it contained the present she wanted most…a stuffed guinea pig from Joshua and Sonia (the pearls she's wearing are from Zoe, who bought them for $1.20 at Goodwill).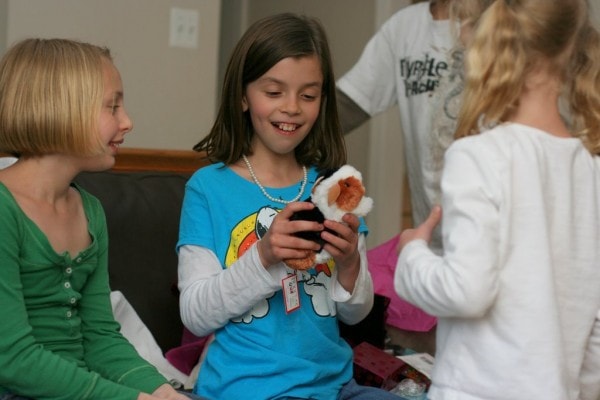 Tithing in Hard Times
The other day when I wrote about coming up with our bare-bones budget, I caused some confusion of the topic of tithing, and though I addressed it in the comments, I'm still getting confused comments about it. So, here are some words to clear it up. 😉
I do believe in tithing in the best of times and in the worst of times. No matter what our financial situation, we give 10% of our gross (i.e. pre-tax) income to our church. We did this when we lived on a teeny warehousing salary, and we do it now. And if Mr. FG hadn't found a job, we'd have continued to tithe off of whatever income I was bringing in.
We tithe off of income, great or small.
I was not saying that we should tithe only when things are good.
What I was saying is this:
Let's pretend that I have an income of $2000/month (just because $2000 is an easy number to work with). To keep things simple, I'm going to ignore taxes and other paycheck deductions.
I tithe $200 every month, and put $200 in savings every month. The other $1600 goes to bills.
This means that when I try to figure out how much I should save to cover my expenses each month (for a hypothetical unemployment scenario), I should save $1600, not $2000.
Because when you're living off of your savings, you obviously don't need to put money into savings (that wouldn't make any sense).
And when you're living off of savings and have no income, there's no income to tithe off of (the money in the savings account has already had tithe taken out).
I hope that explains my thoughts better. 🙂
Edible Chocolate Play-Doh
Well, actually it's cookie dough. But you do get to use it kind of like Play-Doh!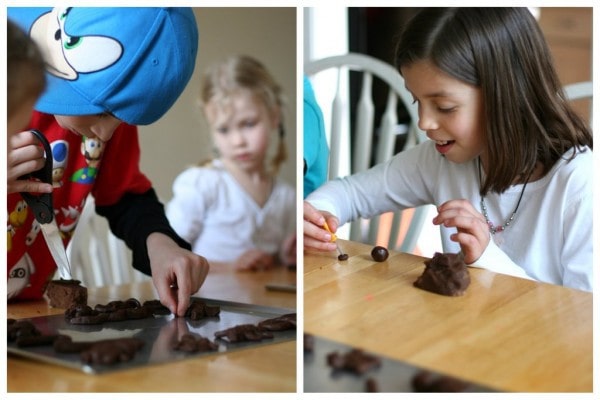 It's become something of an annual tradition for us to make these chocolate cookies when Lisey's birthday rolls around.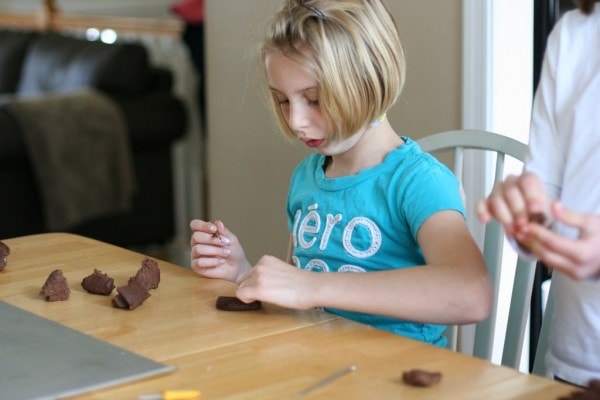 The recipe is not hard to make, and I have yet to meet a kid who doesn't enjoy playing with the dough, making the cookies into shapes, and eating the results.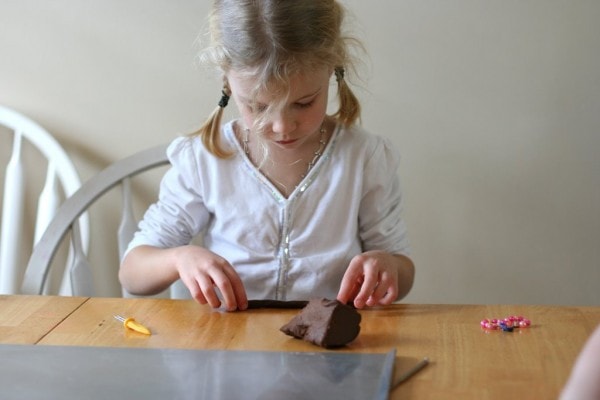 I highly recommend giving it a try. (The recipe is in this post from two years ago. Please notice how little Sonia looks….totally gave me a case of the "aww…"s.)
Have a lovely Tuesday!
__________________
Today's 365 post: I didn't decorate this one
Joshua's 365 post: Look what we found!