Ok, dear commenters….you asked for it, so here you go!
This is what my fridge used to look like on a regular basis. Sometimes it even looked like this
right before I went grocery shopping, which is pretty ridiculous. I had too much food and
way too many leftovers.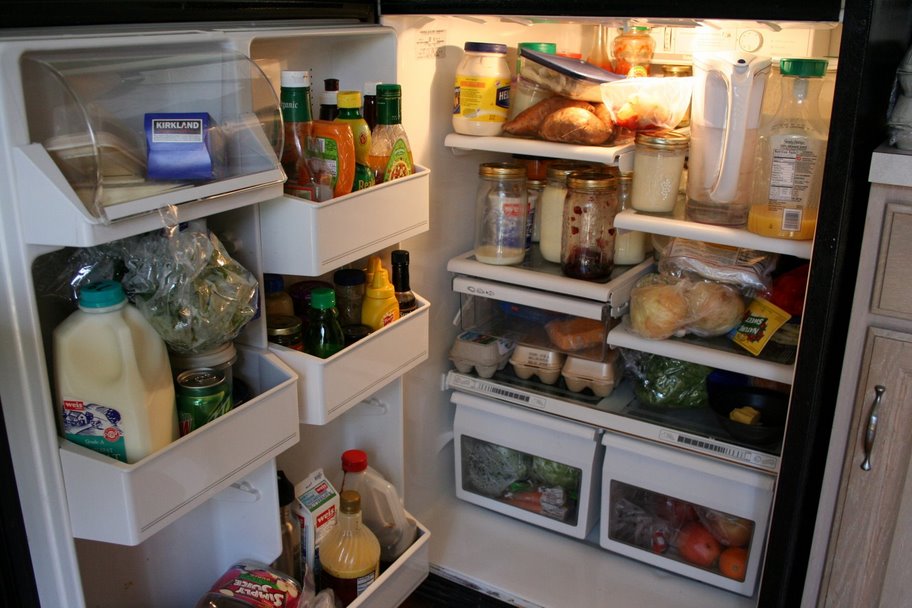 Now that I'm buying less and using more of what I buy, my fridge is much less scary. This is
what my fridge looked like a couple of days ago(and actually, it was the day after I had gone
grocery shopping!). Change is possible, people! 😉

And, while I'm posting embarassing pictures, here's a picture from the early days of my
food-waste blogging.


Yep, that's a lot of waste. But sadly, before I got starting on this no-food-waste kick, it wasn't
even faintly unusual for me to throw away this much food every week or two.
So, to all of my new readers who are just finding me in the success stage of this journey and
who have been intimidated by the low amount of food-waste in my house now…be encouraged!
I was a messy fridge person(and a food-waster) for years and years, and I thought I'd be a
messy fridge person(and a food-waster!) until I died. Happily, though, I've been able to make
some progress, and if I can do it(I, who wasted food for years!), probably anyone can.