Hello, friends! Today we are meeting a reader from the midwest, and she has a very green thumb. I think you're going to enjoy all her plant pictures. 🙂
Here's Missy:
1. Tell us a little bit about yourself
Hello! My name is Melissa (Missy) and I am in my 30s.
I live in the Midwest with my husband and 2 1/2 year old daughter.
I have a degree in early childhood development and love my job as a nanny. I've been with the same child since he was 10 months, and he'll be 5 soon!
I love that I get to take my child to work every day and that she has a sibling-like relationship.
My husband and I met in high school; we married in 2014 but have been a couple since 2006! His parents immigrated here from Mexico before he was born. He works as an engineer in research and development.
2. How long have you been reading The Frugal Girl?
I have been reading The Frugal Girl going on two years now. I like that it's upbeat and helps me stay motivated to work on my finances.
3. How did you get interested in saving money?
I got interested in saving money because it was a challenge to pay for living expenses in college and the first few years after. I didn't want to always be struggling.
4. What's the why behind your money-saving efforts?
The why behind my money saving efforts is that I want to have financial security and freedom to live/work as I wish. I also want to teach my daughter to be financially literate.
5. What's your best frugal win?
My best frugal win is buying our house when we were 24.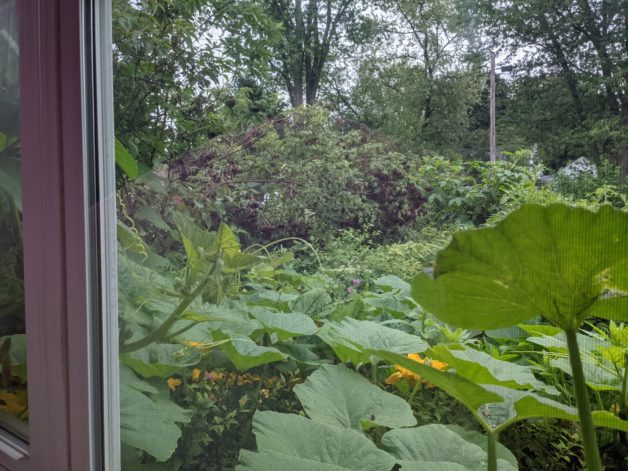 I thought we were too young but if we had waited I don't think we would have ever managed it, because the housing market has exploded in our area.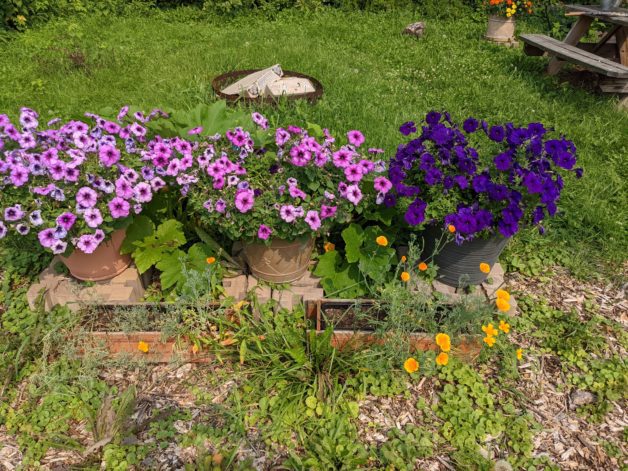 When we bought prices were very reasonable; we got lucky.
6. What's your biggest money mistake?
Debt is my my biggest money mistake. If I could go back I would have gone to a community college and then transferred to a four year. It would have saved me a lot.
I've been working hard to put extra money towards my student loans every week.
7. What's something you splurge on?
We splurge on food! We always have lots of fresh produce.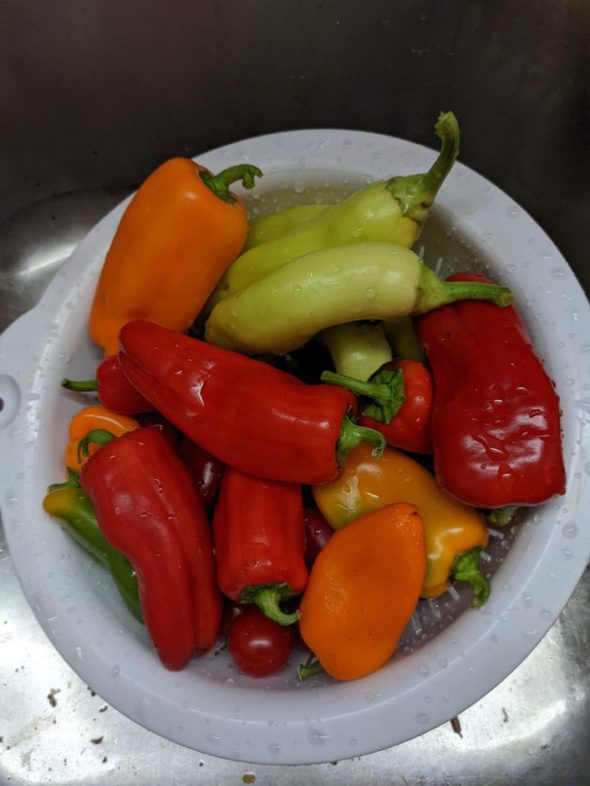 Also, I love plants. We have a lot of indoor plants, and in the summer we plant lots of flowers.
We also have a large vegetable garden, and we planted raspberries and gooseberries when we moved in.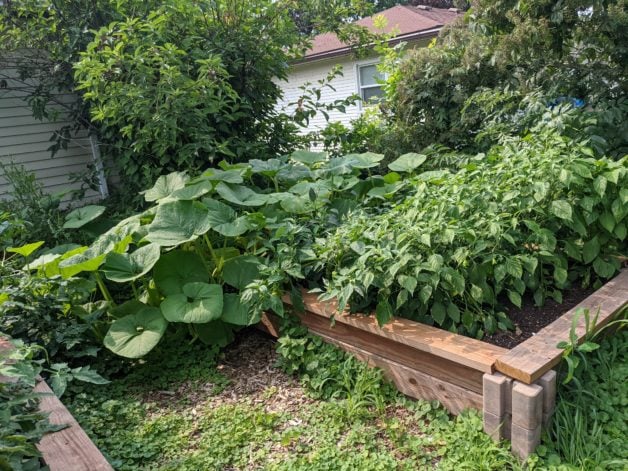 8. What's something you're not remotely tempted to splurge on?
I'm not interested in splurging on vehicles. I just want something safe and reliable.
I'm a homebody and nature lover so not much is spent on going out; I like taking my daughter to parks, scrapbooking, reading, and camping.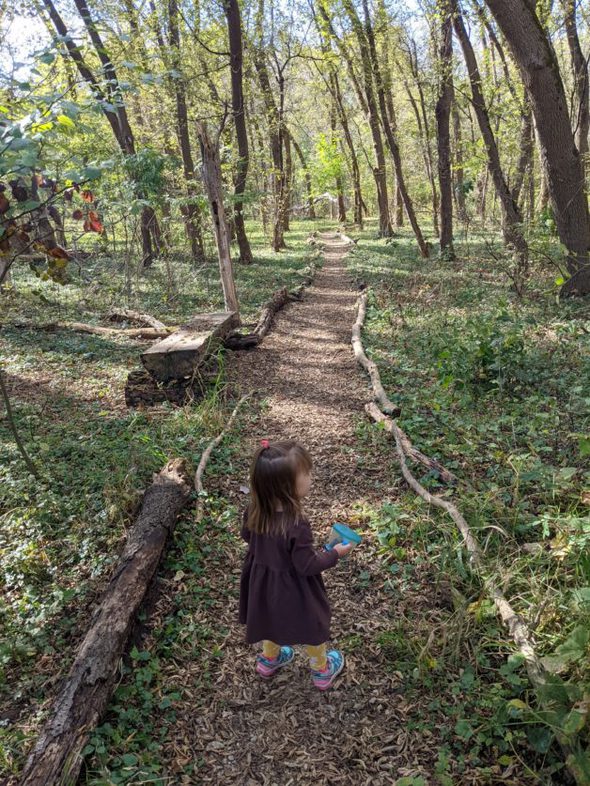 9. If $1000 was dropped into your lap today, what would you do with it?
If a 1000 was dropped in my lap today I would put it toward my student loans.
10. Share a frugal tip with other readers?
A frugal tip….hmmm people have already posted so many great ones. I guess don't be afraid to try and learn a new skill, such as sewing, appliance maintenance, gardening. You might fail at first but you'll feel so much pride when you do succeed. YouTube is a great resource.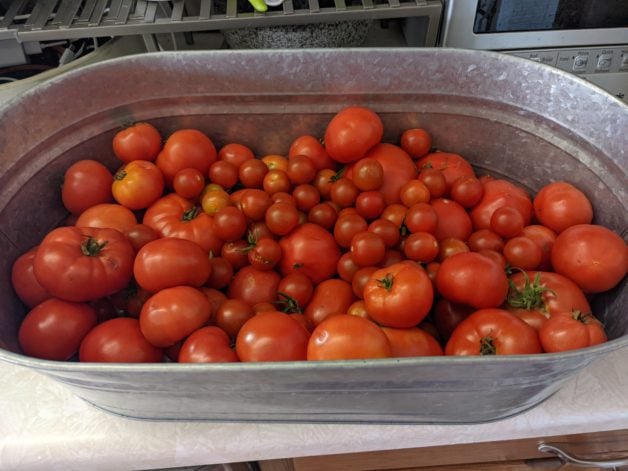 Put your money towards what you value most and you won't feel like you are doing without.
Also don't be too hard on yourself when you get off track, I think it happens to a lot of us, just take a deep breath and keep trying.
11. Is there anything unique about frugal living in your area?
Something unique about frugal living in my area is there are lots of great parks you can walk to, and the zoo and botanical gardens are free.
_____________
Missy, I think your job as a nanny is such a lovely way to meld motherhood and working! What a wonderful thing, to be able to bring in an income but also spend your days with your little cutie.
I resonated with what you said about buying at the right time; we bought our first house in early 2000, and the market exploded after that. If we hadn't bought then, we would have had such a tough time ever getting into the market.
And lastly: you should be very proud of your gardening skills. All those tomatoes! Wow.
Readers, the floor is yours.