JD was one of the first people I emailed an interview request to, back in January. I never heard back, so I assumed she didn't want to participate. But as it turns out, she never got my email!
So, I'm glad I reached out to double-check because more than one of you has asked for a JD interview.
1. Tell us a little about yourself
I'm a woman who just recently turned 65; my husband recently turned 68 and we'll be married 42 years next month.
We have two daughters, ages 38 and 35, a son-in-law and a soon-to-be son-in-law, plus five granddaughters and one grandson, ages 15 years to 11 months.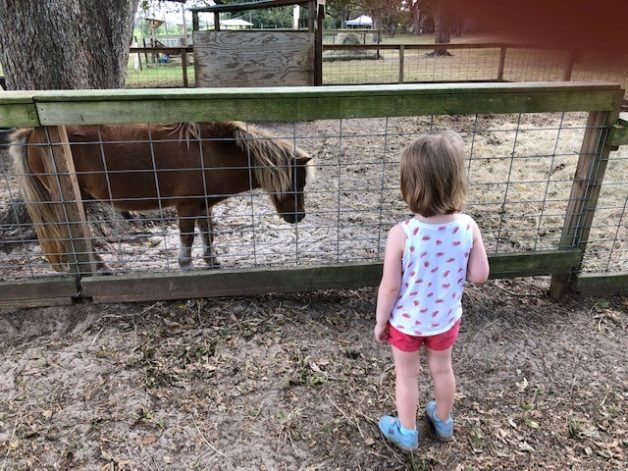 My husband is a Florida native and I'm not, but I've lived in Florida since 1977. We live in a rural area, just outside of a very small town's city limits.
My husband worked hard for many years, but his health started failing, so he took early retirement. He is a Type 1 diabetic.
I still work full time, the last four years as an office manager for an up-and-coming small engineering firm in the state capital, Tallahassee.
I commute about 55 miles each way to work. Moving closer to my work is not an option for us at this time, mostly because of the much higher real estate prices and taxes in Tallahassee.
We live in a house on a little over an acre of land with our current rescue dog and the cat that was "dumped" in our yard over a decade ago, plus a lot of goldfish.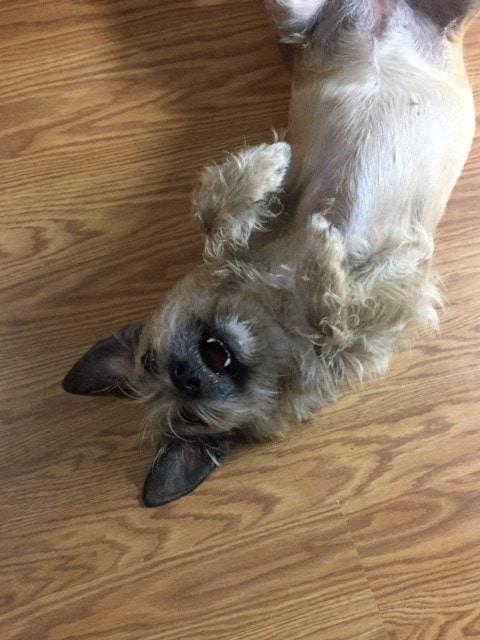 My husband and I were both born later in our parents' marriages and our parents were teens to young adults during the Depression.
Our parents had very different reactions to living through that period. He was raised to spend, I was raised to pinch pennies. We never discussed money before we got married, and it was hard to work together on finances, for far too long.
About me personally:
I have always had pets
I love old things and historic places
I like living in the country, baking and reading as well as writing
I am grateful for my faith and my church family.
I love being a Nana!
2. How long have you been reading The Frugal Girl?
I don't remember when I started reading, but I'd guess six or so years ago.
3. How did you get interested in saving money?
I've always been interested in saving money, but I was really not skilled at it and had no prioritized goals.
I finally started reading the "Tightwad Gazette" newsletter and found techniques and a sense of focused purpose after that.
4. What's the "why" behind your money-saving efforts?
We lived on a fairly low income for quite a few years, and my husband's medical expenses didn't help, so it was basically survival mode.
Once he started earning a better salary, we had a backlog of things we had been putting off for years, so I continued to be frugal so we could get the best use of our money without wasting it.
When he had to quit working, the need to be frugal, not just the desire, appeared again, and I work with an eye to keeping us going well, but also to put aside as much as I can for retirement.
5. What's your best frugal win?
Two things come to mind right away: one was purchasing the Florida pre-paid tuition plan for our kids when they were very young.
The other was when we finally built our home, we built it small-ish. It's under 1600 s.f. and is fast to clean, has lower taxes and insurance premiums, and we didn't have to downsize when the kids left.
Another win that is not as big, but it's important to me: I've focused on trying to make our landscape more edible.
We have several fruit trees, grapevines, berry bushes, olive trees, and perennial herbs like rosemary growing in our yard.
6. What's a dumb money mistake you've made?
We made so many!
I'd say that buying a mobile home was about the biggest. Our town has little in the way of rental units, and when we married, inflation and interest rates were high, and houses were hard to get into, so we ended up in a mobile home.
Mobile homes in Florida have high insurance costs, and of course, they depreciate. They aren't the best quality, so we always had things to repair.
We had no real credit history, so our interest rate was 17%! We should have kept looking for a rental.
7. What's one thing you splurge on?
Food. I buy organic almost exclusively, and local, pastured, family farm raised as often as I can.
I have two autoimmune diseases and my husband is diabetic so I've been working to feed us clean, anti-inflammatory food as much as I can. My doctor is really on board with that effort, too.
Plus, I come from a farming background. Small family farmers have a hard way to go, and I like to support them.
8. What's one thing you aren't remotely tempted to splurge on?
A fancy new car. I'm all for dependability and safety, but driving a fancy new car doesn't interest me at all.
9. If $1000 was dropped into your lap today, what would you do with it?
Right now, I would probably use it for some dental work my husband is going to need. If that wasn't the case, I'd probably set it aside for a freezer replacement. Our current freezer is at least 25 years old.
10. Share a frugal tip with other Frugal Girl readers
Plan ahead.
This isn't news to most here, but it's still easy to let slip sometimes. Put something in the freezer or on the shelf for days when you just can't face cooking, or truly have no time.
Set aside money however you can for expenses that you know will happen at some point – new tires, new glasses, Christmas gifts, a dying stove.
Plan what you will eat (I hate doing this, but I do it), and plan your time. Being stretched too thin gets expensive in many ways.
_______________
JD, thank you so much for participating in this series! It was lovely to learn more about you.
And I hear you on the menu planning; I hate the process, but I love the results.
Readers, feel free to leave questions/comments for JD!