Yesterday, I wrote about the idea that Christmas holidays are more enjoyable when you focus on experiences over stuff.
So, to wrap up this Christmas series, I thought it would be fun to list some of my favorite not-involving-stuff ways to make Christmas merry. And you can share your favorites at the end!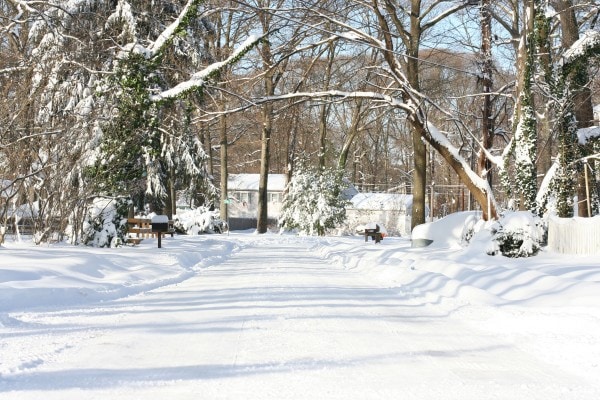 1. Play music.
Christmas music doesn't have to cost you anything (use the radio! Pandora! CDs from the library!) and it really just makes everything feel more festive.
2. Bake something.
Even if you're not a big baker, try making a batch of frosted cut-out sugar cookies (use a roll of refrigerated dough and a can of frosting if you're really short on time.) I've yet to meet a kid who doesn't thoroughly enjoy this.
3. Put lights up all over the place.
Christmas lights make things feel cozy and happy and they're not just for the tree! My kids like to string rope lights in their bedrooms, but you could also put lights in your bathroom, your kitchen, or over your doorway.
They use some electricity, yes, but not THAT much. And Christmas only comes once a year. Enjoy your lights guilt free.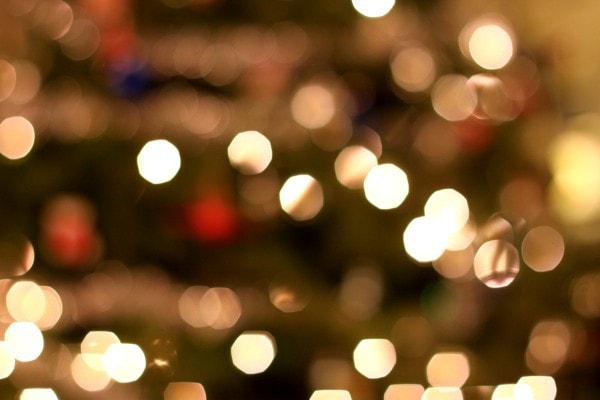 4. Go look at other people's Christmas lights.
You can pay to do this if you want, but if you're lucky enough to live in an area where people really get into decorating, you can probably see some beautiful lights just by driving around in neighborhoods.
5. Do Christmas tasks with someone you love.
Have to wrap presents? Do it with a friend. Or with your spouse. Turn on some music, have some hot chocolate, and make it fun!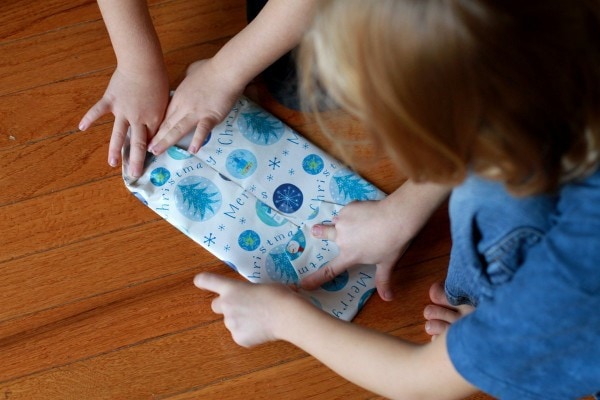 Need to hang Christmas lights outside? Let your kids help (though not with roof lights. Ahem.)
When you decorate your tree, make an evening of it, especially if you've got kids in the house! I don't think there's a kid out there who doesn't enjoy decorating the tree.
7. Watch a Christmas movie or listen to a Christmas radio program.
J.D. Roth from Get Rich Slowly posted about the Christmas Bear radio program some years ago, and my kids have listened to it every year since (Sonia and Zoe are the only ones who are into it these days, though!)
8. Go hear some live Christmas music.
Don't have the money for tickets to see the Trans-Siberian Orchestra? See if there's some free music going on in your area. Most churches and schools put on some sort of Christmas program. You also might want to ask around to see if there are any inexpensive local Christmas concerts you might be able to attend.
9. Make someone else's Christmas merry.
Last year, my kids and I joined some friends from church and brought Christmas music to several nursing homes in our area.
You could serve in a soup kitchen or volunteer at a food pantry. You could go caroling. You could do Operation Christmas Child. There are lots of options out there, so choose one and get your mind off of yourself by helping someone.
10. Enjoy special food or drinks.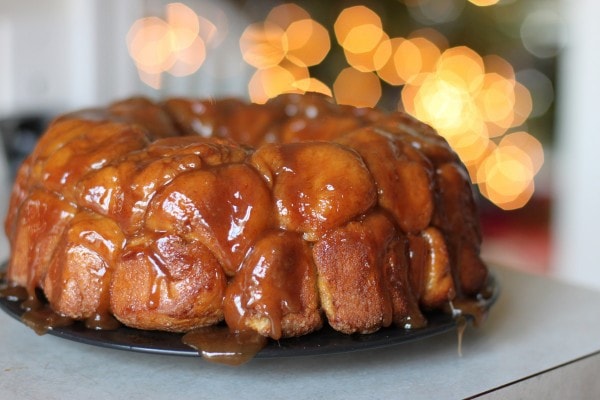 You don't necessarily have to make them yourself. Just buy them if you're short on time. But do allow some treats that you wouldn't normally say yes to.
(That's caramel monkey bread, in case you were wondering.)
________________
Ok, it's your turn to add to my list! What fun and festive experiences do you recommend during the Christmas holidays?
________________________________
Previous posts in this series:
Think more about serving and less about impressing.
It's ok to have an imperfect Christmas. And it's ok to say no.
3 ways to lower children's Christmas present expectations
5 ways to spend less time Christmas shopping
On compromise, unselfishness, and not falling out of the boat on the other side
Start a holiday activity/social plan
Make a list of giftees and plan your purchases now
_________________________
Joshua's 365 post: Sugar…Caffeine