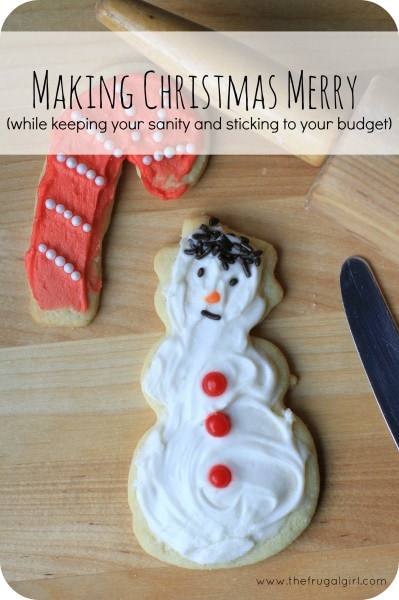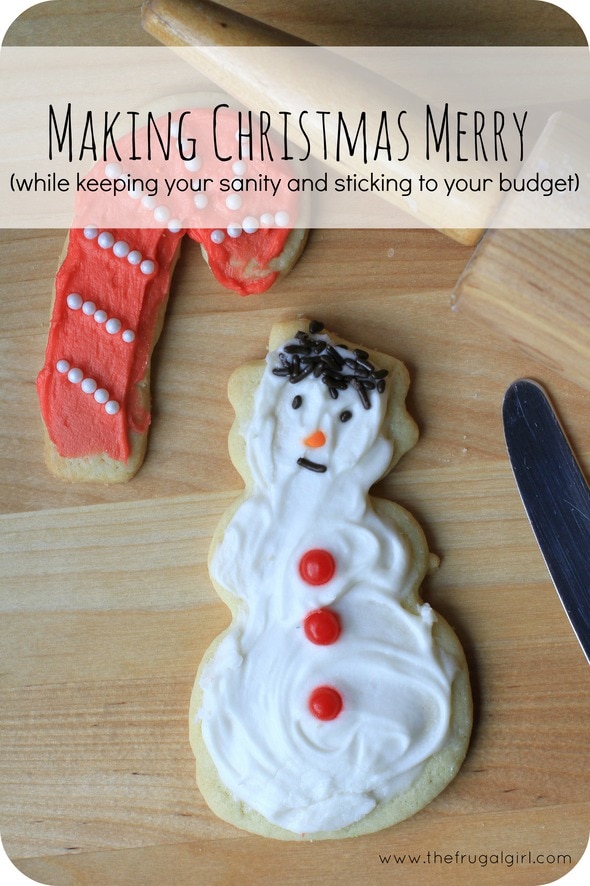 Last time, we talked about making a priority list.
But we didn't really talk about resisting the temptation to have a perfect Christmas (as defined by other people, not you and your priorities), and I wanted to talk a little bit about that today.
Here's the thing. So many of us go through the Christmas season doing things because they are expected of us, or because it's tradition, or because we want to be like the mom who has it all together, or because we think we can create a Norman Rockwell Christmas.
But you know what?
You don't HAVE to operate that way.
There are no federal laws about this sort of thing, and it's not like God came down from heaven with a decree about how we should celebrate Christmas (it wasn't even His idea to make it a holiday anyway!)
So, consider yourself officially freed, ok? Go celebrate Christmas in a way that reflects your priorities, not the priorities of "everyone".
(You know that everyone, don't you? As in "everyone" does it this way. The phrase, "We've always done it this way." is his cousin. You can ignore him too.)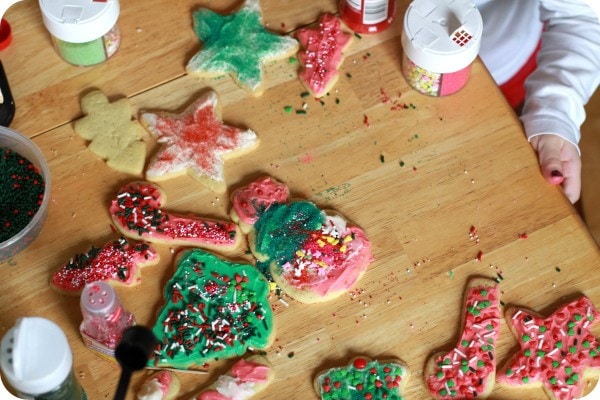 Maybe your Christmas won't meet the textbook definition of perfect, but if you operate in line with your priorities, your Christmas will be be way more fun and joyous than any "perfect" celebration.
You don't have to bake a bazillion kinds of cookies.
You don't have to have multiple Christmas trees.
You don't have to go to a farm and chop down your own tree.
You don't have to make your own Christmas cards.
(You don't even have to send out Christmas cards, actually. I haven't for lots of years now and I don't think anyone has been offended.)
You don't have to go to the office party.
You don't have to buy gifts for everyone, even though the magazines say you should hand out tips and gifts to pretty much everyone you hired throughout the year.
You don't have to make homemade quilted stockings for your whole family.
You don't have to buy everything your children want. (Really. It'll probably be good for them if you don't.)
You don't have to see all of your relatives.
You don't have to see everyone on Christmas day.
You don't have to have a traditional Christmas dinner.
You don't have to have immaculately groomed children on Christmas Day.
You don't have to have a perfectly clean, perfectly decorated house.
If the things you do at Christmastime serve the people around you, bring you joy, and reflect your priorities, then great! Carry on.
But if you feel like your past Christmases have left you and your bank account exhausted, then change something.
Maybe someone will be a little put out with you at first, but honestly, you might be surprised at how much of the Christmas pressure you feel is self-induced.
And when that's the case, the world really will not end if you simplify things.
________________________________
Do you find yourself doing things at Christmas because you feel like you have not, not because you really want to?
Or have you experienced an "Aha!" moment, where you realized you had the freedom to not do something at Christmas?
________________________________
Next post in this series: 3 ways to lower children's Christmas present expectations
Previous posts in this series:
Think more about serving and less about impressing.
_________________________________
Joshua's 365 post: Lisey bought something musical (but it's not a guitar).