On Tuesdays and Thursdays I post a picture and just a few words.
…but it's been great for keeping my cabinets free of honey stickiness.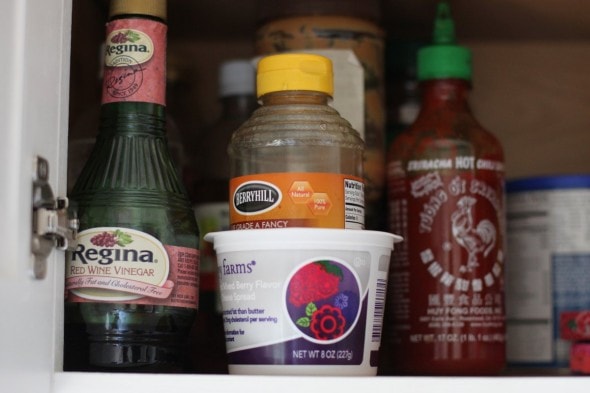 You know how honey jars just always end up being a little bit sticky?
And how said jars always make your cabinet bottom vaguely sticky, especially if you turn them upside down to get the last little bit out?
I've discovered that putting the honey jar in a cream cheese container takes care of that handily. Of course, you could use something more beautiful, like a glass bowl, but I like to keep my glass bowls available for regular food storage, and the cream cheese container is narrow (so it doesn't take up lots of space) and it's also tall enough to keep the jar upright when I turn it upside down.