*depending on the definition of having it all, that is
The internets have been sort of abuzz about Anne-Marie Slaughter's article (uh, really it's more like book-length!) about how women can't have it all. She's a resident of New Jersey, but she took a job working for Hillary Clinton, which meant that during the week, she lived in Washington D.C. while her son and husband stayed in New Jersey. This started to wear on her, and after two years, she came back home to her old job so that she could be more involved in her son's life.
Some people are quite in agreement with her and others are quite put out with her for suggesting that having a high-powered career might interfere with parenting.
While I've never had a high-powered career, I have had a piano-teaching career for the last 20 years or so. It's gone from part-time to full-time to part-time, depending on my life circumstances (high-school student, college student, married without kids, and married with kids).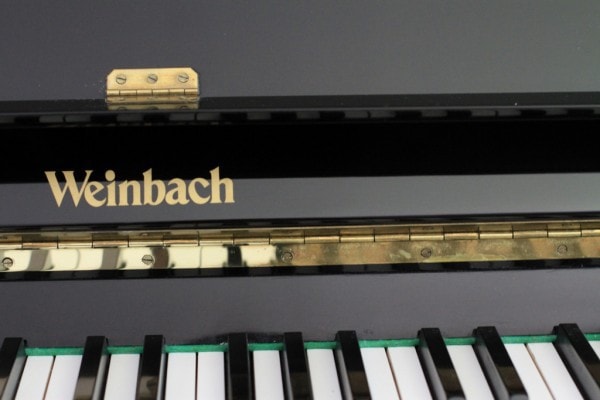 Piano teaching has been a great job for me…I love music, I like kids, I especially like relating to kids one-on-one, I like to help kids learn to love music, I can teach at home, the moms of my students have watched my kids for me, and I can make my own schedule.
I've always felt like teaching piano lessons has been a job that's more than just a paycheck, and that's something a lot of people don't have.
However, as my kids grew and more and more of them reached school-age (I homeschooled all four of them this past school year), piano teaching became harder and harder for me.
So, last spring, I cut down my teaching schedule pretty drastically and kept just a few students. That helped, to be sure, but midway through this past school year, I decided that I needed to stop teaching altogether.
It wasn't an easy decision, to say the least, but I really felt like it was the right thing to do. Teaching even the smaller number of students I had was making it tough to get school done with my children. I'm pretty efficient, but I just could not seem to make this piano teaching/homeschooling thing work.
That was making me stressed out.
And a stressed-out me makes for a not-so-fabulous wife and mom.
Ahem.
We were squeaking by, but I don't want to just be squeaking by, getting the basics done. I want to do a bang-up job of homeschooling, thankyouverymuch.
On the hard days, it seems like I'll be homeschooling forever, but in reality, it won't be that long. Joshua will be in 8th grade this year, and in just a few short years, he'll mostly be taking classes at a local college. Zoe just finished her kindergarten year, but I know in a flash, she'll be Joshua's age.
I had kids kind of young, so when Zoe's 18, I'll only be in my mid-40s. Barring some unexpected health problem or accident, I'll probably have a good number of empty-nest years in front of me when my kids leave home, even if they stay here for a while during college.
If I want to start teaching piano lessons again at that point, I certainly can. Or if I want to pursue any of the many entreprenurial career ideas I have, I can do that.
But I will not be able to get back these next 12 years, the years I have until Zoe graduates from high school.
I don't feel at all resentful that my piano teaching career is over or is on hold (whatever it turns out to be!), but that's probably because my definition of "having it all" doesn't necessarily include a career.
And that is what annoys me about "having it all" discussions. Sometimes, there is this insinuation that all of us ought to want to pursue a career as strongly as we want to pursue parenting or homemaking, and that we're not living up to our potential if we don't have a fulfilling career. I think that's sort of narrow-minded, though.
I'm not going to say that every person should promptly dump their career as soon as kids come along, but I would like to say that choosing to stay home with children can indeed be "having it all" for some people.
Having it all could mean having more hours to devote to homeschooling.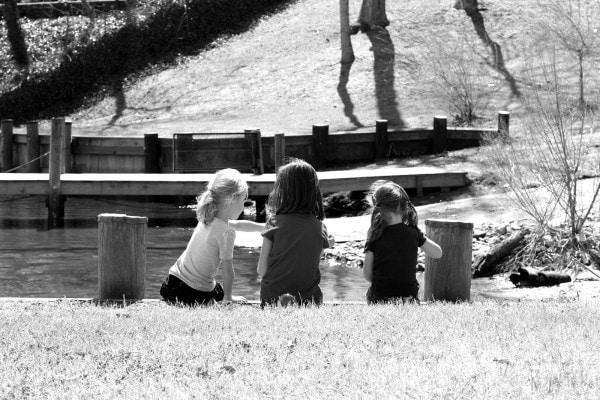 Or having picnic lunches at the pier.
Or taking three trips to the pool in a week.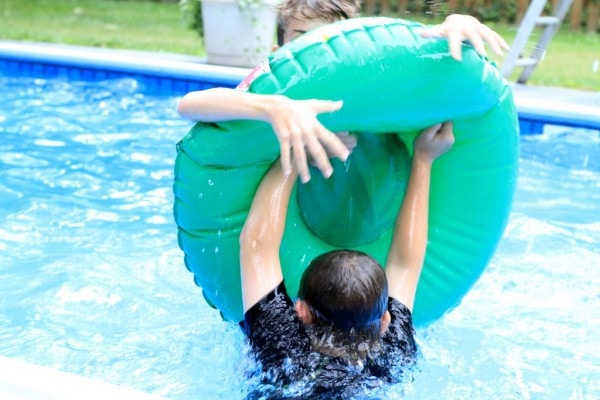 Or having time to bake bread and make yogurt.
Or having time to browse the Goodwill racks with my kids.
Or having only one inflexible work schedule, which allows for more family togetherness (we can adjust our lives to match Mr. FG's ever-changing work hours)
I know myself well enough to be sure that when Zoe graduates in 12 years, I will not look back and wish that I had worked more hours.
Instead, I will look back and think, "Yep. I am so blessed to have had it all."