My grocery budget has been a little overstretched so far this month, and my freezer could use a little decluttering.
Which means that it seems like the perfect time to take inventory and spend a week trying to use up some odds and ends.
Want to see what I'm starting with?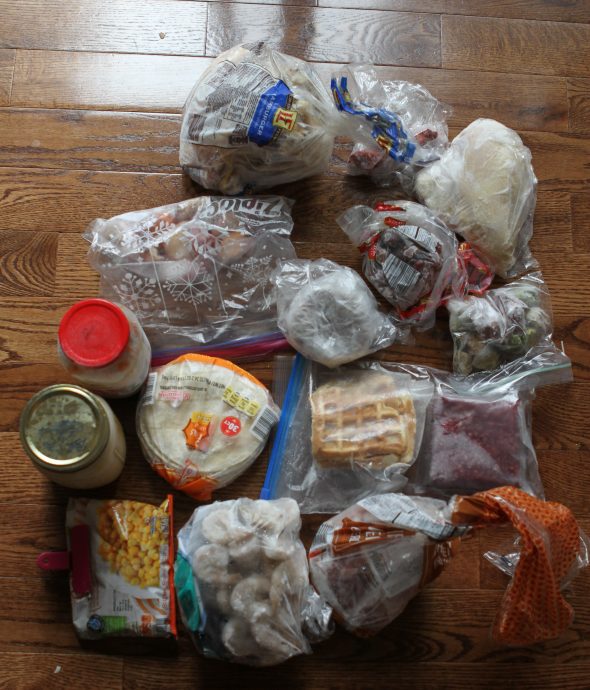 We have here:
chicken bones (I can make broth)
tomato paste (need to check for freezer burn!)
a bone-in chicken breast (I'll probably use this in a stir-fry)
frozen grapes (smoothie)
two waffles (some kid will eat these!)
a package of ground beef (how about some burgers?)
a jar of tomato sauce (pizza, prob. or pasta.)
a jar of squash soup (I can defrost and eat this for lunch)
a package of corn tortillas (I usually keep these around to slice and fry up for taco salad toppings.)
a partial package of corn (I'm not sure if it's freezer burnt…need to check that!)
some shrimp (This will be easy…lots of things to do with shrimp.)
half a pork loin (I can't even remember why I bought this and used half. I'll google for ideas.)
two burgers (homemade, ready to cook)
And I have my Hungry Harvest delivery to work with as well.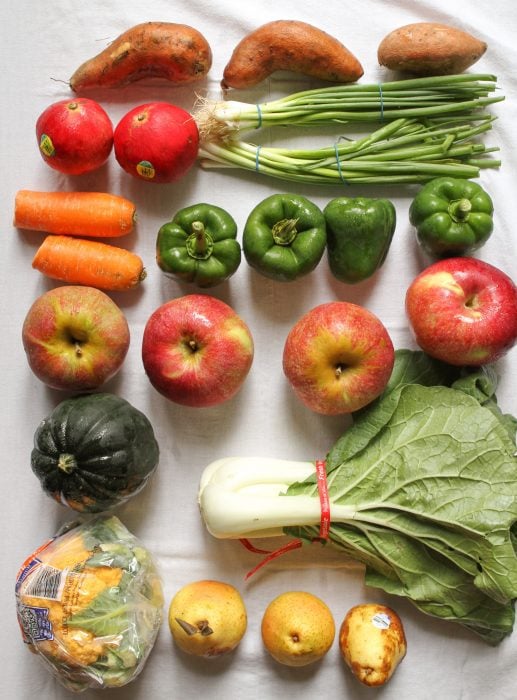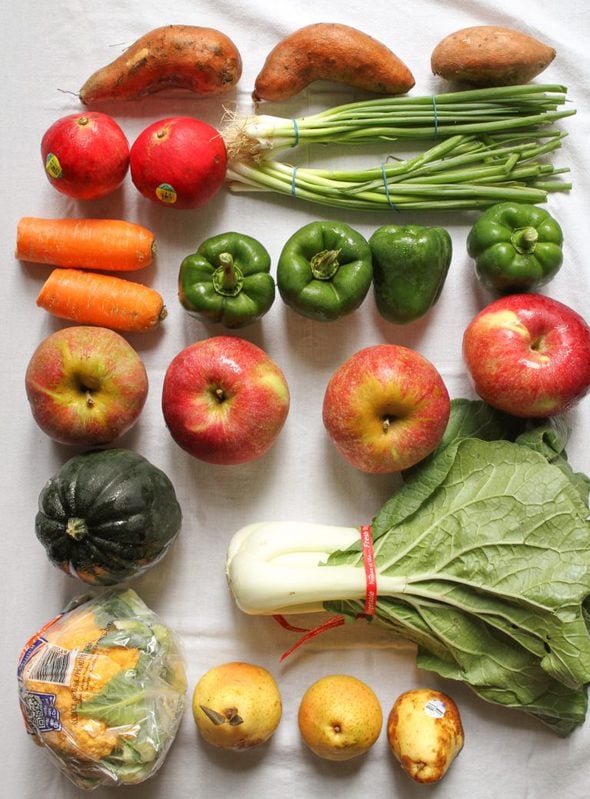 I am not at ALL a strict freezer challenge sort of person, so I give myself permission to buy fresh, not-from-my-freezer foods if they'll help me to use up my freezer stash in a tasty way.
(I'm not doing this because I enjoy suffering, k?)
I have a fair number of proteins in my freezer (pork, chicken, shrimp, ground beef), so I think I should be able to come up with some decent dinners from those.
Wish me luck!
And hey, if your freezer needs a clean-out too, hop aboard the train with me. The more, the merrier.
(I'm not going to flood the blog with freezer challenge stuff aside from an update on Friday, but I'm sure I'll be posting about it over on Instagram. Which, incidentally, is the social media platform I'm on most often. Come join me there! I'm @thefrugalgirl there. And everywhere. 😉 )Save