…but for now, I'd just like to say that I am super-duper jazzed about my new cutting board from Mr. FG.
I'm excited about using it for, you know, cutting, but I'm equally as excited to use it as a photo prop.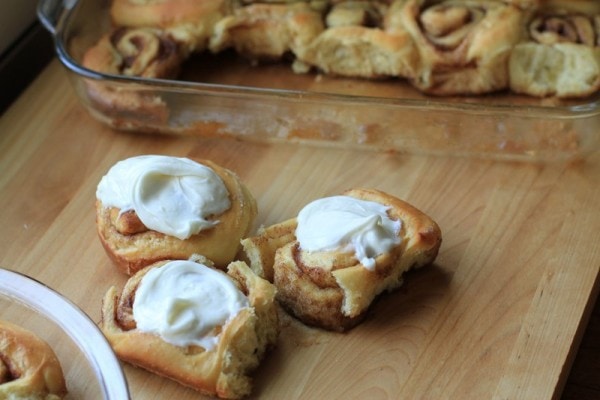 See, my counters don't make a good backdrop and neither does my kitchen floor. My table would work, but there's not usually good light there. The cutting board is totally portable and beautiful, though, so I can put it wherever there's nice light.
Yay!!!
You'll probably be seeing a lot of this present of mine. 😉
P.S. Since some of you are probably wondering, it's the John Boos Chop-N-Slice 20-by-15-Inch Maple Cutting Board
, which comes recommended by Cook's Illustrated.
P.P.S. And the rolls in the photo are Overnight Cinnamon Rolls.)