I brought home several baskets of tomatoes from my parents' garden yesterday.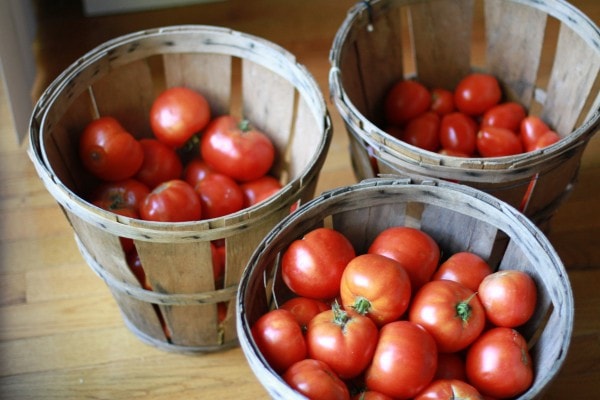 And a big ol' pressure canner.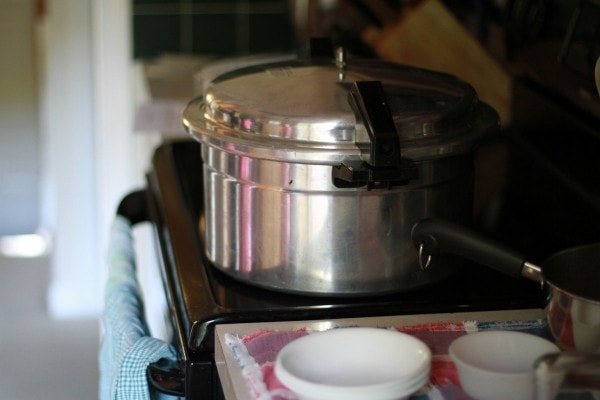 So, my goal for today is to get all the tomatoes packed safely into jars. I haven't canned tomatoes since 1998, I think, but I am armed with an instruction manual so I think I'll be ok.
I'm not one to adore the canning process, but I am excited at the prospect of having a nice little stash of local, organic tomatoes in reusable glass jars.
And they'll be totally free except for the cost of some canning lids and a little electricity (but since I'm using a pressure canner, the jars don't even have to cook for very long).
So, breakfast, then a quick trip out to buy lids, and I'll be in business. Wish me luck!
____________________________
Today's 365 post: $150.99?
Joshua's 365 post: Sonia's Money