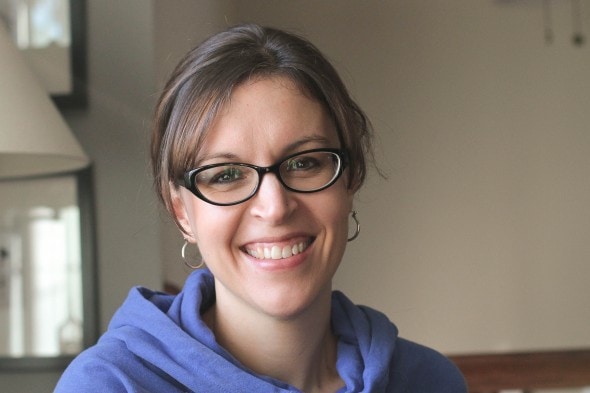 I've had glasses or contacts for most of my life. In fact, I only saw clearly for 6-7 years before I had to get glasses.
womp womp
Ever since then, I've been utterly dependent on vision correction for my daily functioning. My eyes are so bad, I can't see my computer screen clearly, and it's not because it's sooo far away from my eyes. Ha.
(I am forever grateful that I was born after the invention of glasses. I'd be pretty useless otherwise!)
Anyway.
I mostly wear contacts, but I also wear my glasses every day (in the morning before I put my contacts in, and in the evening when I take my contacts out.)
So, while contacts are my main squeeze, I do always keep a pair of up-to-date glasses around as well.
I've always bought mine at my eye doctor's office, and while I keep the same frames for several years, even getting new lenses in my old frames is stupid expensive.
Somehow, though, I'd never gotten around to trying out any alternative glasses-buying services.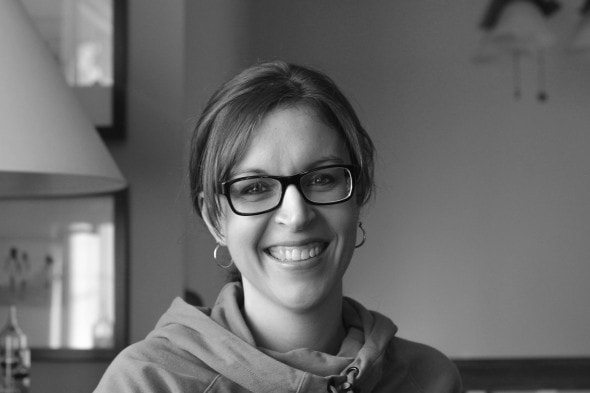 Glasses USA emailed me a little while back, though, and offered me the chance to try out their site, so I said I'd give it a go.
(Unfortunately, I'd just bought new lenses from my eye doctor, so I didn't actually NEED new glasses. But I thought that blogging about the process of ordering glasses online might be helpful for you guys. You're welcome. ;))
To buy glasses online, you need a recent prescription from an eye doctor. Your eye doctor will of course prefer for you to buy your glasses right then and there (cha-ching!), but you are not under any obligation to do so, and your doctor will give you your prescription if you ask for it.
(I called my eye doctor's office, they printed the prescription, and I picked it up.)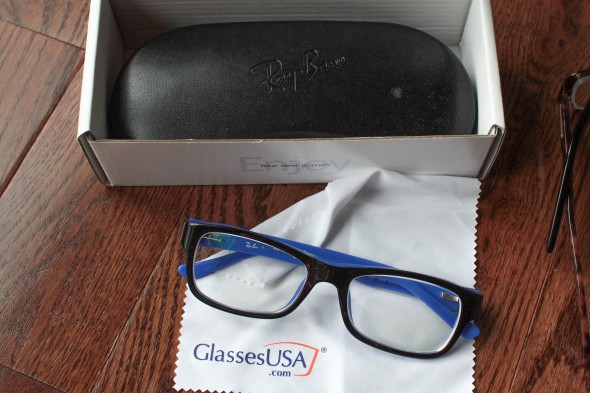 You'll also need a pair of old glasses that fit you properly so you can easily choose frames that will fit your face.
Inside each pair of glasses there are three numbers that specify the lens, bridge, and temple measurements, and you can use those to sort through the glasses by size.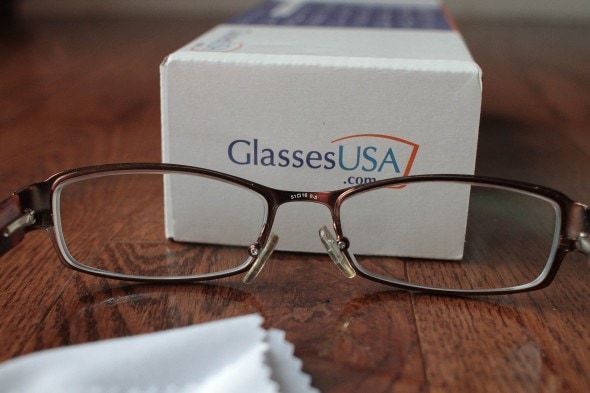 I had nooo idea about all of this, despite having worn glasses for years. You learn something new every day!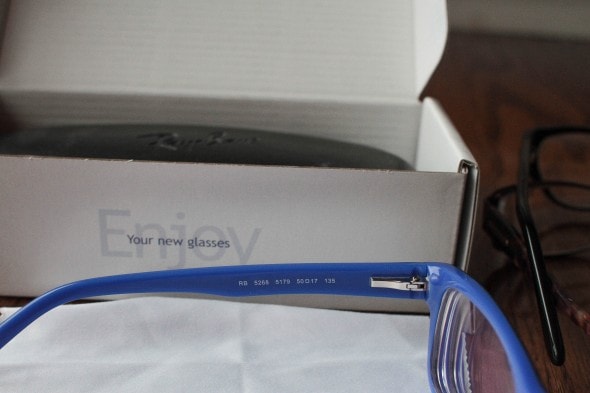 I uploaded a headshot to Glasses USA, plugged in my measurements, and got to work narrowing down which frames looked the best on me.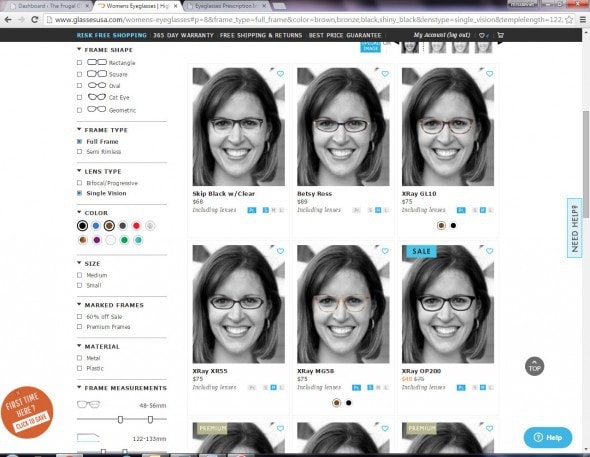 I was delighted to see that once I uploaded a headshot, the site automatically switched from pictures of the glasses to pictures of the glasses on me. That makes it SO much easier to narrow down frame styles.
You can also narrow by shape, color, material, and price, which helps make the choosing process less overwhelming.
The process of choosing frames based on a photo is definitely a little trickier than trying glasses on in real life, so Glasses USA offers free, no-questions-asked return shipping within 14 days.
This makes choosing less stressful, because it's not like you're stuck with the glasses once you order them. If you receive them and they don't fit right or they're not flattering, you can always send them right on back.
I picked the Julia (which is currently out of stock) and this pair of Ray-Ban glasses with a fun blue pop of color.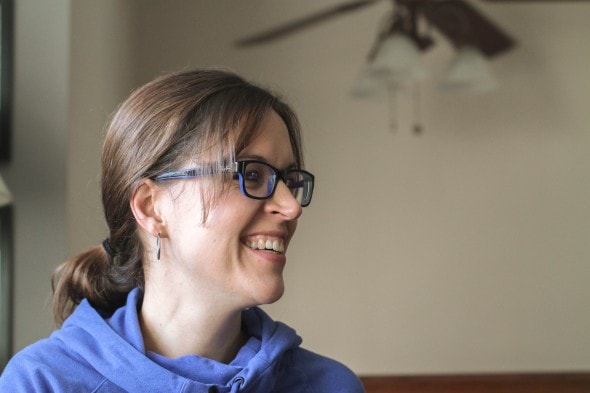 The eyeglasses that Glasses USA carries are just like the frames you'd get an expensive eyeglass shop (RayBan, Diane Von Furstenberg, Oakley, etc), but they cost so much less, due to Glasses USA's low overhead.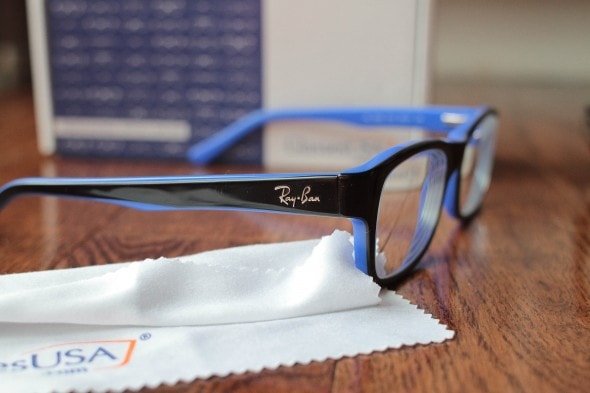 And the prices you see for the frames include basic lenses (with an upcharge for high index, progressive or bi-focal lenses.), which is quite amazing.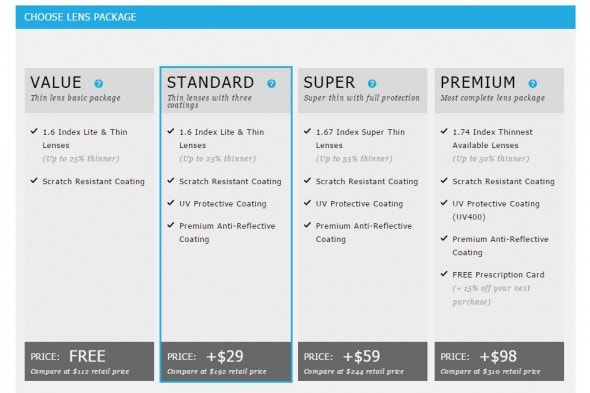 (If you want to wear glasses just for fun, you can even get glasses with non-prescription lenses. Although I personally cannot imagine wearing glasses for fun!)
Is online glasses buying for you?
Here's what I think:
If you've never worn glasses before, and have no previous frames to get measurements off of, then you will probably be better off buying frames in person first, and then when you get your next pair, you could venture into online buying.
Or if you have a really difficult-to-fit face, requiring lots of frame adjustments post-purchase, in-person glasses buying might be better for you.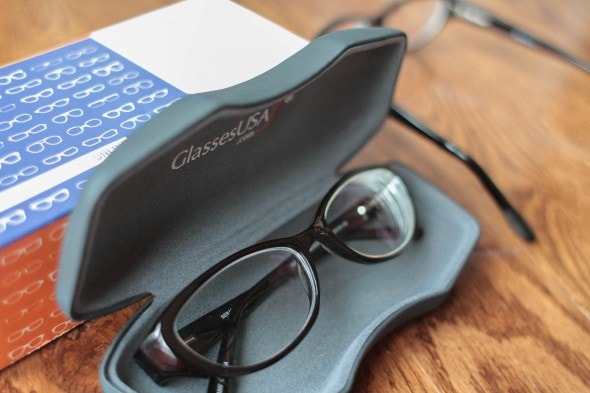 But….if you'd like to stop paying $500 for a pair of glasses, you've already got a pair of frames with measurements, and your face/head isn't super hard to fit, then I think you should give this a try.
It's pretty risk-free, given the great return policy. You've got nothing to lose and everything to gain.
(I am definitely going to pursue this when Sonia next needs a new pair of glasses. I paid an obscene amount of money for hers and I would really prefer not to do that again.)
Get 55% off your glasses this week!
Glasses USA runs varying promotions all the time, and now thru 12/6, they've got a Cyber Week deal where you get 55% off.
Just click here to visit the site and when you choose your glasses, enter the code CYBER to get 55% off.
Do you all have any good tips for choosing glasses online? I know some of you are old hands at this!
______________________
P.S. Props to Joshua for willingly taking photos of me. Even when I'm not quite ready for a photo. 😉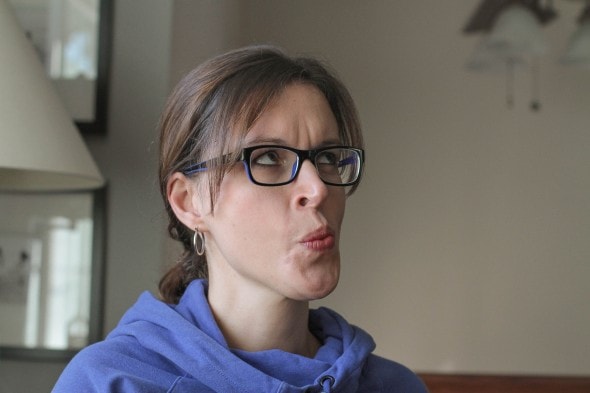 Glasses USA sent me complimentary glasses to review, and this post contains affiliate links. This post is not sponsored, though, and all words and opinions are my own.