A lot of times while I'm perusing the blogosphere, I come across posts where an author adds a picture and offers apologies such as, "I'm sorry, but my kitchen has terrible lighting.", or, "It's so dark in my living room.".
When I see that, I don't ever doubt the validity of the statement…lots of people have dark living rooms or kitchens. My own living room and kitchen are really dark sometimes, depending on the weather, or the time of day.
If you've struggled with this problem, I have wonderful news for you! There's a really, really easy fix for this…just move the object you're photographing. So what if you're taking a picture of a kitchen related item? There's no rule that says that it must be photographed in the kitchen. And so what if you're taking a picture of something you've made in your craft room? There is no reason it must be photographed in your craft room.
When I needed to take a picture of this monkey bread, the light was in the front of my house, which is exactly where my kitchen is not.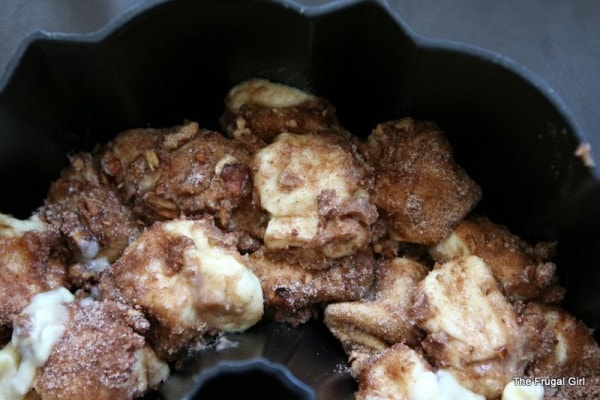 So, I placed the pan on my sofa, right by the window.
It's a little unusual, but it works for a close-up.
And for another example…I have a sliding glass door in my kitchen, which provides nice light, but my house is situated so that good light rarely is pointing towards my stove.
Even though I was most certainly cooking this on the stove, and not on the floor…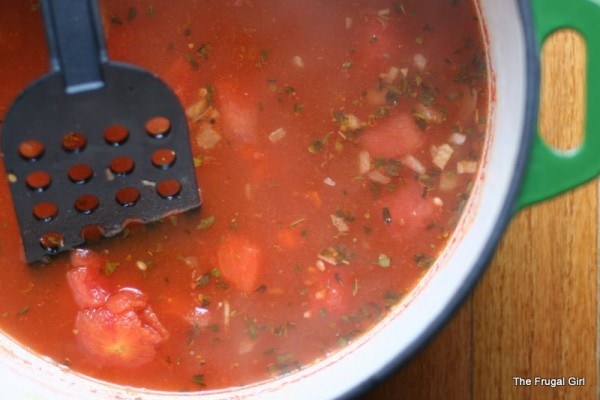 The floor was really the best place for a picture.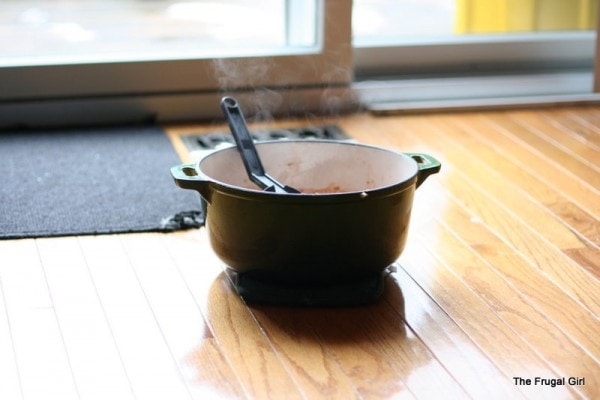 I do this allll the time. I made these gift bags in my dark office, but I brought them upstairs and put them on my kitchen floor to photograph them.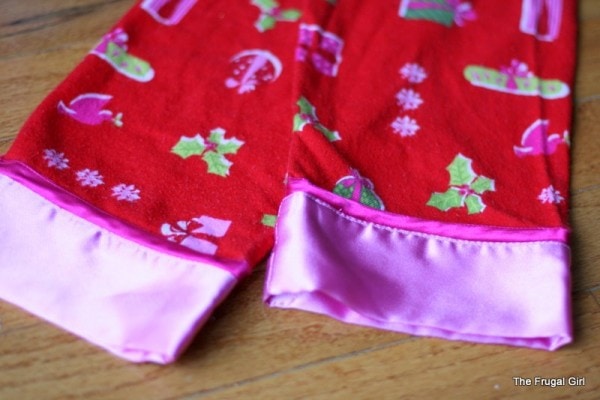 And I put this scrapbook on my kitchen counter near the sliding glass door, because that's where the best light was that day.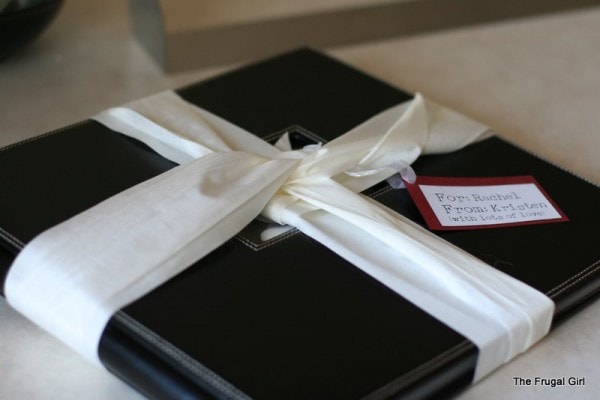 So, unless the subject of your photograph is the size and weight of an elephant, don't be afraid to move it!
____________________
You may also be interested in other posts from this series:
And you can always browse through the photography category.