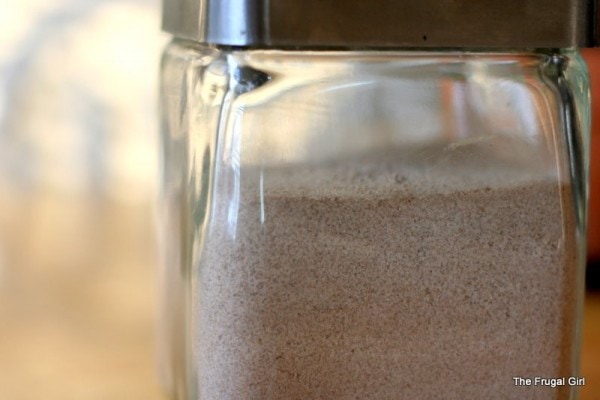 If you follow me on Twitter, you know that ever since our vacation, I've been trying to figure out how to make Chai at home. I'm still busy experimenting, but the following recipe is what I've been using for the moment. I found it on All Recipes, but it's also on RecipeZaar, and in some other places on the web, so I'm not entirely sure where to give credit!
This recipe makes tea that is pretty tasty, but it's still not quite as good as those Oregon Chai mix packets that I had on vacation. I'm hoping to try some non-mix Chai recipes (where you heat milk, tea, spices, and sugar on a stovetop or in the crock pot) next. I think that sort of Chai would be a bit healthier, as a mix requires things that aren't particularly natural, like coffee creamer. I'll keep you posted if I happen upon a really good recipe of that sort.
For now, though, here's how to make a Chai tea mix (ingredients are at the bottom of the post.) It's really easy to do.
Dump all the ingredients into a large bowl.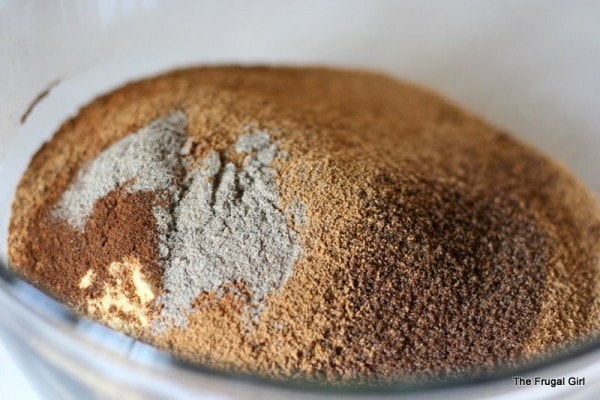 Mix them together. You could use the tea mix this way, but it won't dissolve all that well, and it does look kind of funky.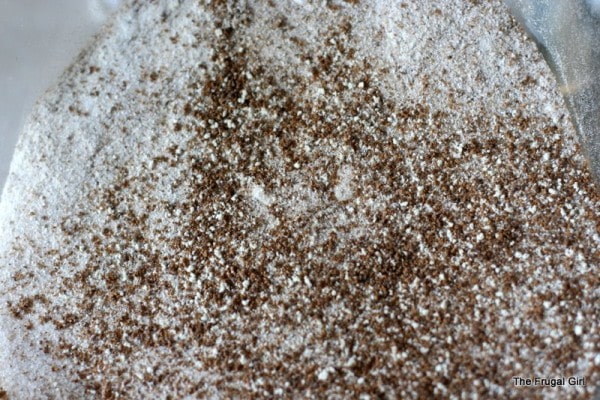 So, in two batches, process the mixture in your food processor until it's smooth and fine. Much better.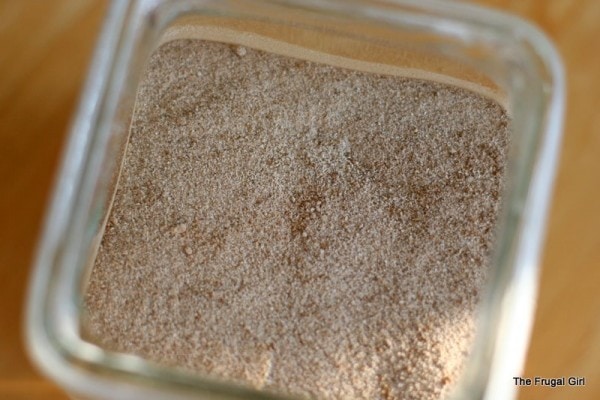 Chai tea mix makes a good homemade Christmas gift if you package it appropriately. It looks lovely in a glass jar (this one is from Goodwill).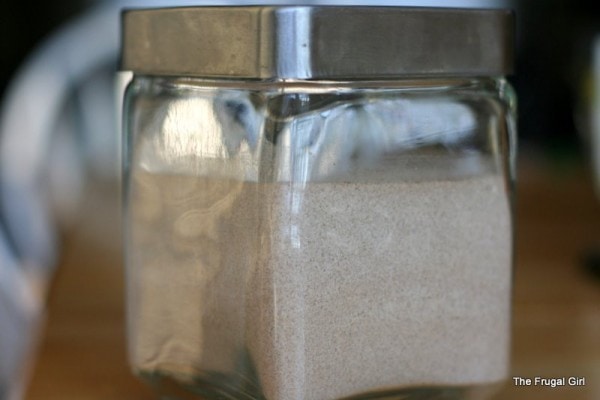 And of course, a canning jar is always a good packaging idea too (especially if you procure lids that are not all bent and rusted like mine are!).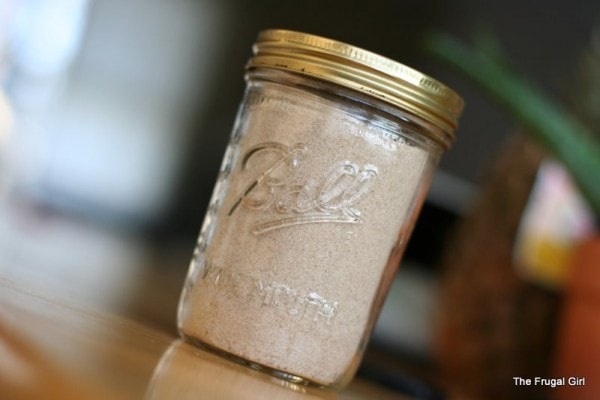 Chai Latte Mix
Ingredients
1 cup nonfat dry milk powder
1 cup powdered non-dairy creamer
1 cup French vanilla flavored powdered non-dairy creamer
2 1/2 cups white sugar
1 1/2 cups unsweetened instant tea
2 teaspoons ground ginger
2 teaspoons ground cinnamon
1 teaspoon ground cloves
1 teaspoon ground cardamom
Mix all ingredients together in a large bowl. Working with about half the mixture at a time, process in a food processor until fine and smooth. Store in a cool, dry place, in an airtight container.
To use, stir two heaping tablespoons into 6-8 ounces of hot water.