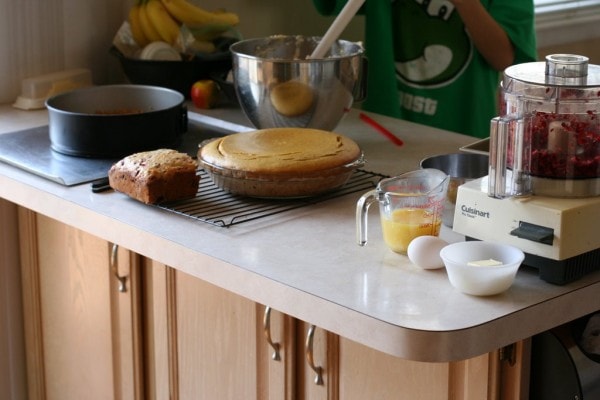 (my baking efforts from yesterday)
For those of you that are new-ish…a Thankful List is an annual tradition around these here parts. I list 50 things I'm thankful for, in very random order, just because having to think of 50 things stretches my contentment/thankfulness muscles a bit.
I don't usually look over my previous lists until I make the current year's list, and it's always interesting to see which things keep popping up from year to year.
(I am currently resisting the urge to sneak a peek at my previous lists!)
I know a few of you are making lists this year, so I'm going to add a linky widget at the bottom of this post. If you're writing a thankful list and are posting it on your blog or on Facebook, just add the link into the widget so we can enjoy your list too.
This year I am thankful:
1. For the grace that God has shown me in sending His son to die for me, and in softening my heart to be receptive to the news of the gospel.
2. For Milton Vincent's book, The Gospel Primer, which has driven home for me the point that there is now NO condemnation for those who are in Christ Jesus. I always understood this in an ultimate sense, but not so much in a day-to-day sense. His book helped me to grasp that there is absolutely, positively nothing I can do that will remove God's love for me…when I sin, God is grieved and will work to convict me of sin, but he still has nothing but love for me (because Jesus took all the wrath). Oddly enough, realizing and remembering this doesn't make me want to sin more, it makes me want to sin less!
3. For Sovereign Grace Ministries. I don't belong to an SG church, but God has used their books, music, and blogs to change me and grow me, and I am so grateful for them.
4. For some church difficulties we've experienced in the last year. Working through these problems with Mr. FG has brought us closer together and has helped us to solidify and become more convinced of what we believe. Adversity is painful, but it has made us grow.
5. For healthy babies. The internet has opened up a whole new world of baby-related heartache to me (and the still-birth of my own niece last year brought that even closer to home), and this has made me freshly appreciate my healthy kids and my healthy nieces and nephews.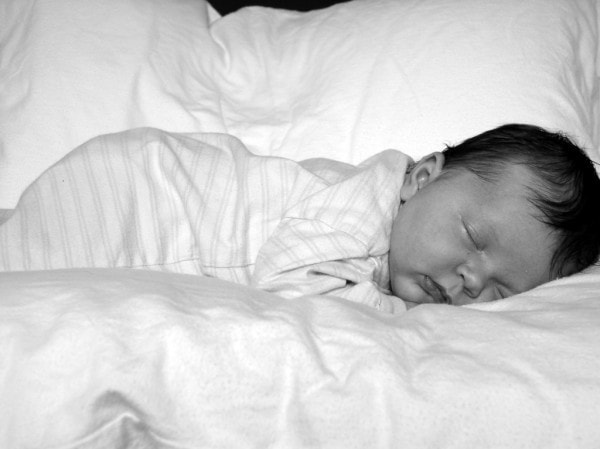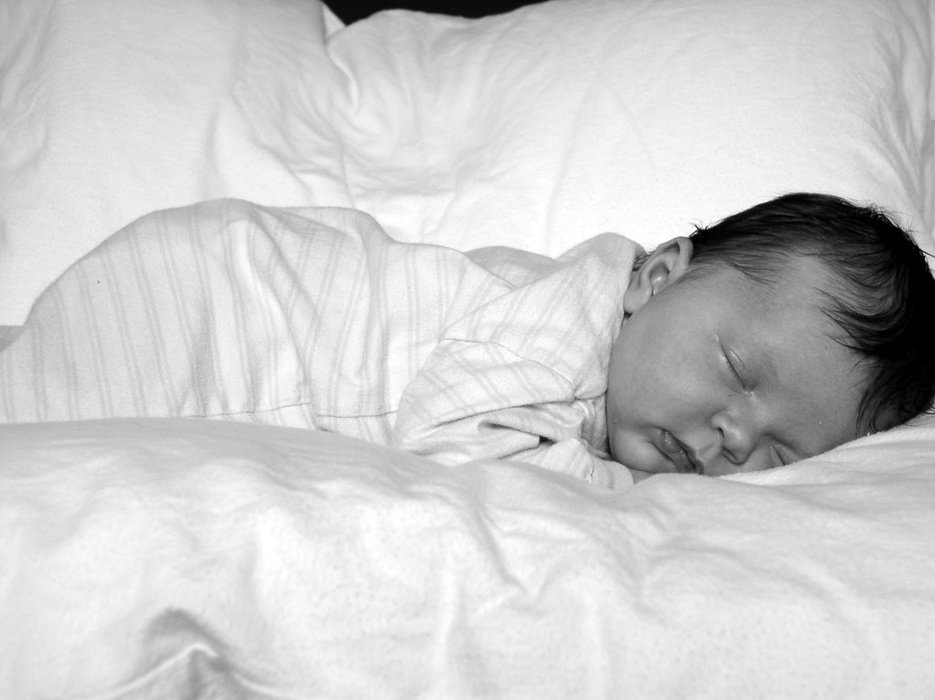 (Zoe at 6 weeks old)
6. For the new little girl that has joined my sister's brood of boys. I don't prefer girls over boys, but I just think it's so much fun to have a girl after 3 boys (and if my brother has a boy after his 3 girls, I'll feel the same way!).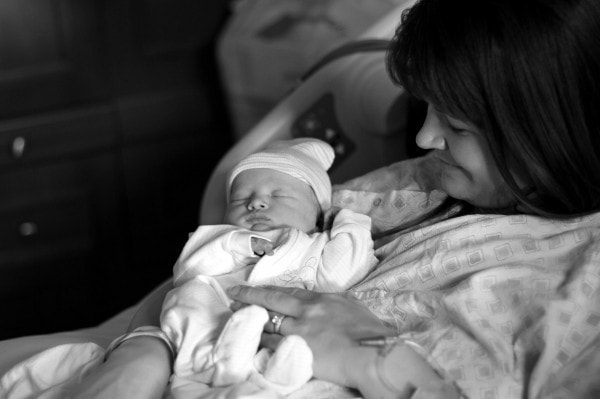 7. For a husband who loves God. This is the foundation, the bedrock of our relationship, and I cannot begin to imagine how different our relationship would be without this shared faith.
8. For the freedom and ability to homeschool. Homeschooling is not the easiest road ever, but I'm so convinced that it's the right choice for our family, and I'm grateful we're able to make it happen.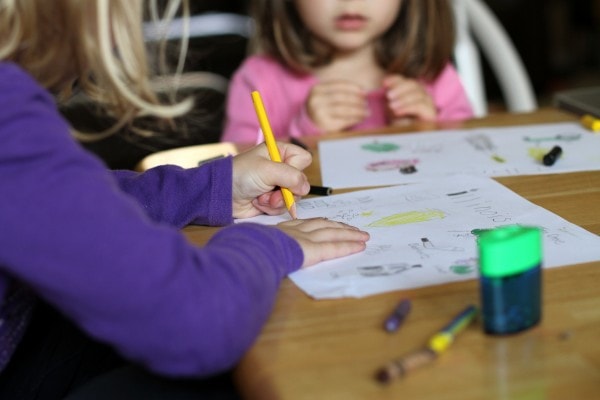 9. That I was homeschooled. Having gone through the process myself is such an advantage as I homeschool my own kids…I already know how to homeschool, and I know that it works, and works well.
10. For the skills I learned at home. Before I left home, I learned how to cook, how to bake, how to clean, how to sew, and how to organize, among other things. Knowing how to do that stuff before I really needed to know was so helpful.
11. For the invention of glasses and contacts. Both of my eyes are bad, but my left eye is so bad that my reflection in the bathroom mirror is blurry. I don't know how I would even function if I lived back before vision correction was possible.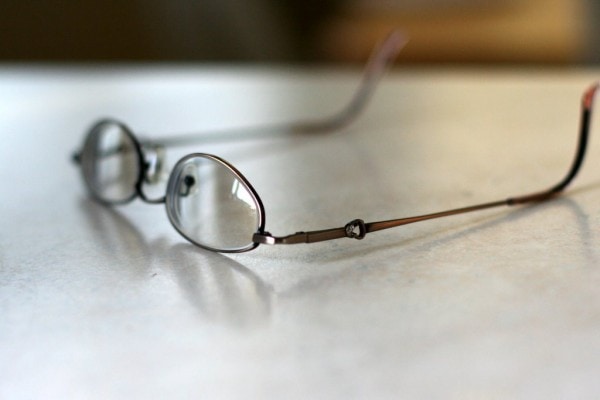 12. For my blog. I love that I can share ideas with thousands of people without even leaving my house. Without a blog, the number of people I could reach is quite limited, but with a blog, the sky is the limit!
13. For my blog readers. There are some very critical, crabby blog communities out there, but the community here is so lovely. I think I have the best blog readers in the blogosphere. Mwah!
14. For the blogs that I read. I learn so much from other bloggers, especially from those who are different from me. They inspire and motivate me, and help to make me a more well-rounded person.
15. For the old message boards I joined back in 2002 and for the people there that put up with me. When I first started talking to people online (especially with people different from me), I was kind of an arrogant jerk. Mercifully, the women at that message board didn't kick me out, and I feel like the time I spent on that message board really prepared me for blogging by helping me learn the art of online communication.
16. For my jobs. None of my jobs (blogging, piano teaching, piano playing, photography) feel like just a paycheck. Through all of the things I do, I am investing in other people's lives, and that brings me joy.
17. That I've been able to stay home with my kids. I've had to do some sort of paid work through all my years of motherhood so far, but I have never had to take my kids to daycare. I'm particularly grateful that I got to keep my babies here at home…I think my heart would have broken into a million pieces if I had to drop one of my babies off with someone else every day.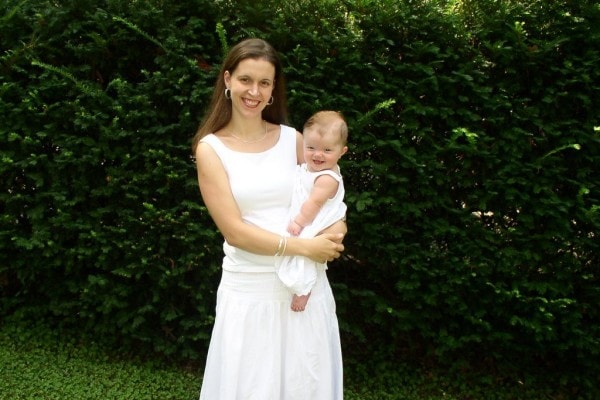 (Zoe and me in 2006)
18. For my healthy body. I have aches and pains and bad (REALLY bad) eyesight, but overall, my body works very well.
19. That my parents taught me how to work hard. I think this is on my previous lists, but I have to add it again. If there is one thing my parents did well, it is that they taught my siblings and me to work well and to work hard. I don't think this is my natural bent, so it's a good thing God put me in the family he did!
20. For the hilarity that Zoe brings to our lives. She's not perfect, that much is true, but she is really funny.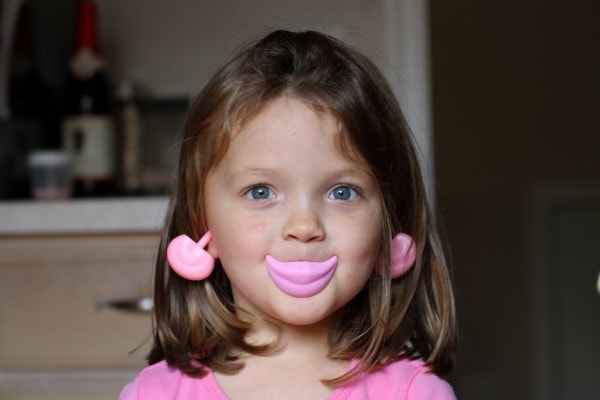 21. For photography. Recording life with my camera brings me a lot of joy.
22. For my sewing machine. I am not a particularly skilled seamstress, but I love having a machine for simple projects and for mending.
23. For Cook's Illustrated. Their recipes have greatly improved my cooking skills.
24. That I am sort of tall. I wouldn't want to be any taller than I am, but I like my height.
25. While I'm being shallow, I'll add that I like my lips. I have plenty of bodily features that tempt me to discontent, but I do like the way that God has made my lips (this is that Look for the Good idea in action!). I think my lips fit my face nicely and frame my smile perfectly.
26. For the colorful personality of Sonia. She definitely livens up our family!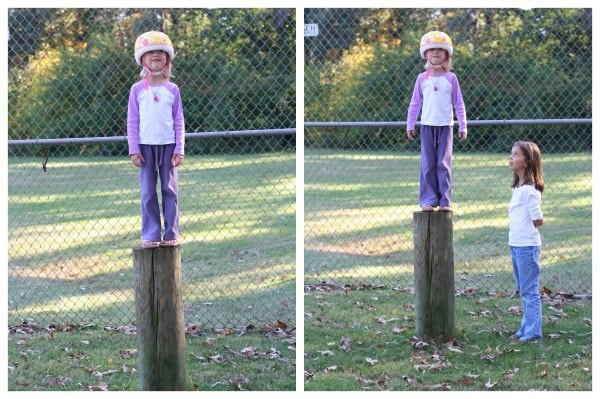 27. For our house. I don't love the design, but it could be so, so much worse. And besides, our home has sufficient space for us, and functions just fine as a shelter (which is, after all, what a house is supposed to be!).
28. For a budget that, for the first time in probably our whole marriage, feels comfortable and even a little bit roomy.
29. For my old washer and dryer that contain no electronic components. This means that when they break, they're pretty simple to fix.
30. For a mom and dad who love me. As a kid, I don't ever remember wondering if my mom and my dad loved me, and I still don't. 🙂
31. For a mom and dad who love each other. My parents still like each other, and I'm so thankful. They're in their empty nest years now and are still enjoying each other's company.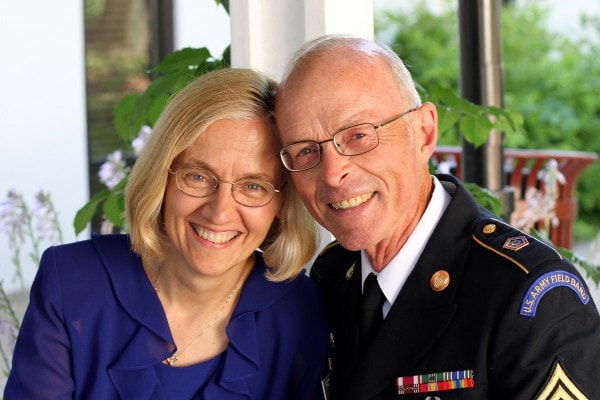 32. For Mr. FG's job. His job stinks in a multitude of ways, but I am so grateful that he has A job, especially when so many people are unemployed.
33. For Lisey's faithful, dependable personality. Lisey is as dependable as Sonia is colorful. She faithfully does what she's supposed to do, mostly without me even reminding her. It's nice to have a kid like that!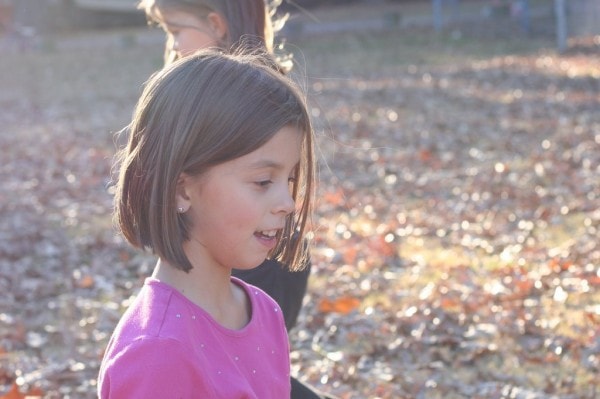 34. For my piano. It's the best $5,000 I ever spent, hands down, as it's paid for itself over and over and over and over. Also, I love its sound more than almost any other piano I've ever played, including some very large grand pianos.
35. For the weather here in the Mid-Atlantic region. The nice thing about living in this area is that all 4 seasons are represented fairly evenly…we have cold winters with some snow, nice mild springs, hot summers, and fairly long falls.
36. For the beauty of this area. I've lived here all my life, so I sometimes take the abundant trees and overall green-ness of the area for granted. I think I'd miss it a lot of if I moved to the desert or the plains, though!
37. For Joshua's braininess. His ability to retain information and understand concepts definitely makes homeschooling him a lot easier! I don't really have to help him a lot, and when I do, I don't have to explain things eleventy billion different ways before he gets it. Also, he can usually correct his math all by himself, and that is a huge relief to me!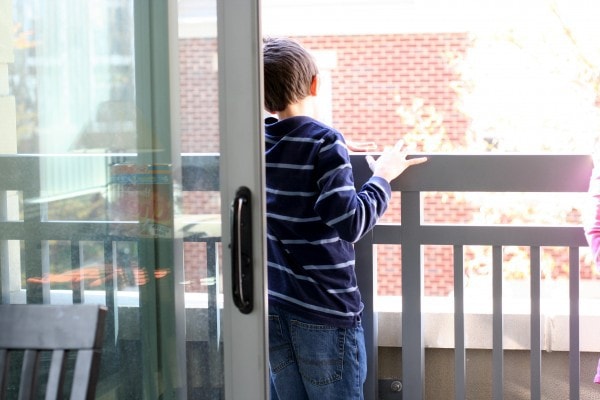 38. For reliable cars. We have a Honda and a Toyota, and they're so reliable, our Automobile Repair savings account is just growing and growing and growing. I love it when that happens!
39. For ING. My multiple savings accounts there have finally made it possible for us to have organized, categorized savings and I love that!
40. For my 365 blog. Writing that blog is so easy and so much fun. I love taking pictures of everyday life and it's delightful have to a place to share those photos.
41. For my baby-free stage of life. I loved my babies dearly, I really did. And I think I soaked up every bit of baby wonderfulness that I possibly could have. But as much as I loved having babies, I am definitely appreciating the upsides of not having babies in the house…things like sleep, being able to leave my kids with other people more easily, not having diapers, and so on.
42. For all the delicious things that can be made with flour.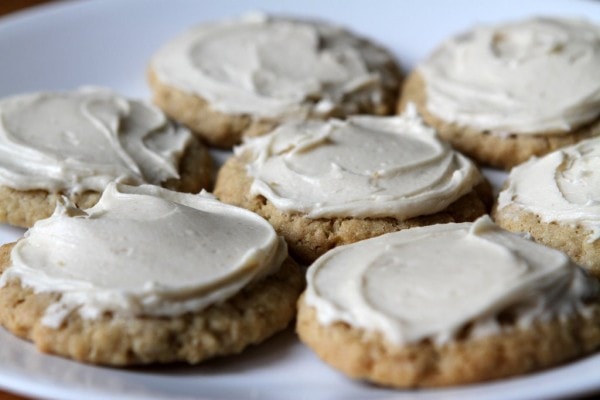 43. That Mr. FG is so handy with computers. He can always fix whatever is wrong with my system, and he built me a computer that works fabulously for storing and backing up photos. I wouldn't have had the faintest clue how to do that!
44. That I have never in my life had to go hungry. Even in the very lean early days of our marriage, we never lacked for food.
45. That clean water has always been available to me, and that a lift of a faucet handle delivers it to me.
46. That my parents taught me to tithe at an early age.
47. For the library. How I love the free books, magazines, and DVDs!
48. For chai. I lurve me some chai.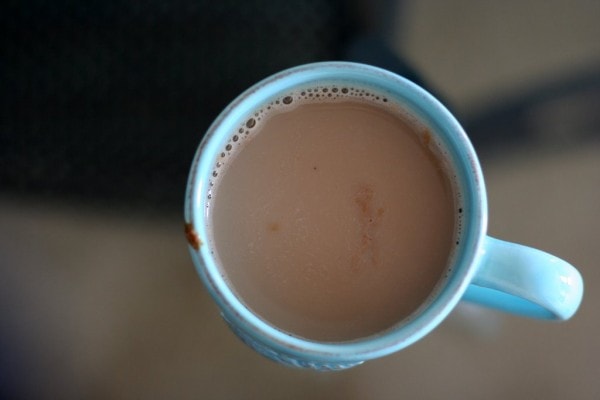 49. For my siblings, who are all special to me in their own unique way.
50. For our lovely annual vacations to Myrtle Beach.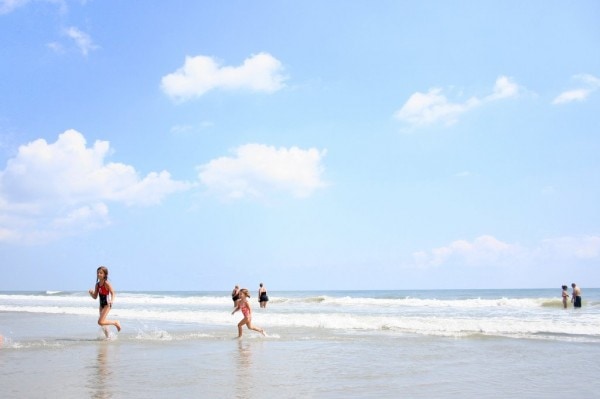 Your turn now! If you wrote a thankful list on Facebook or on your blog, use the widget below to add your link.
Have a lovely holiday weekend, those of you that are in the U.S.! I probably won't do any blog posts until Monday, except for 365 posts, of course. 😉 And I might pop in to share some pictures on this blog.
Today's 365 post: Can you catch fly balls with your eyes shut?