I had a little help this week with the job of photographing the groceries.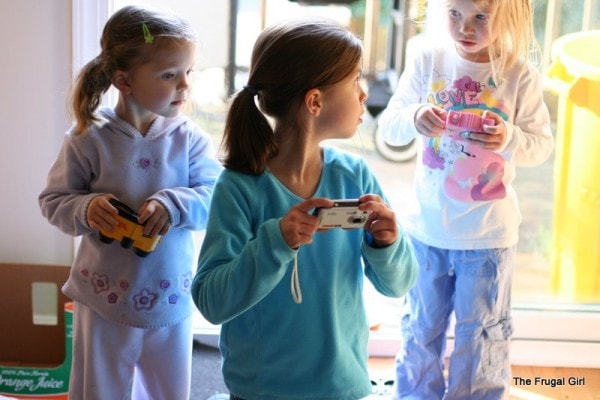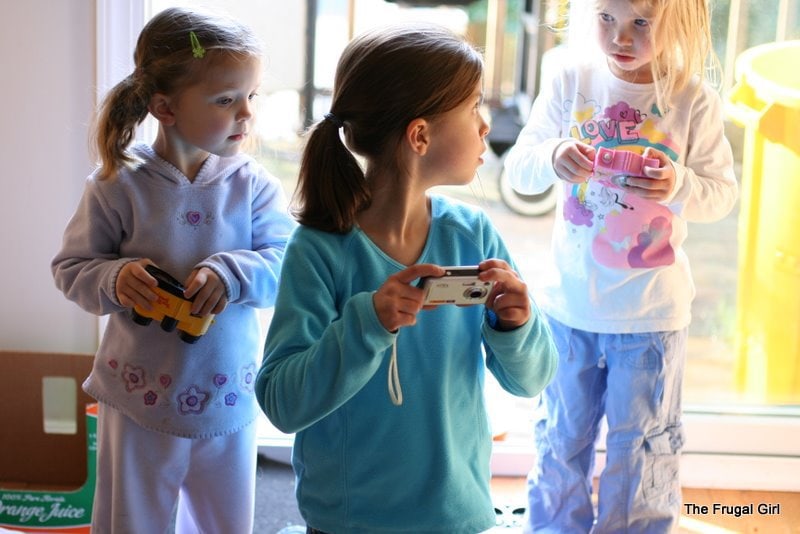 Lisey has a real camera, while Sonia has a toy one.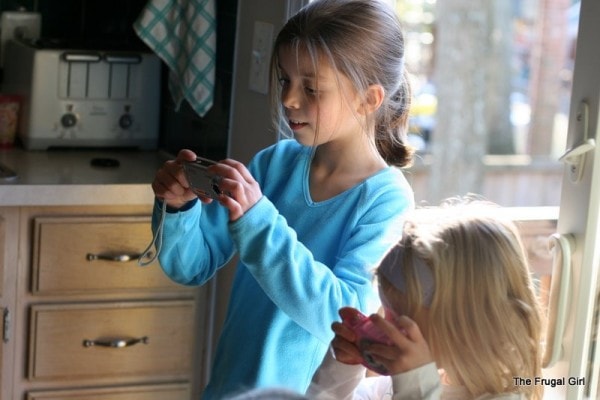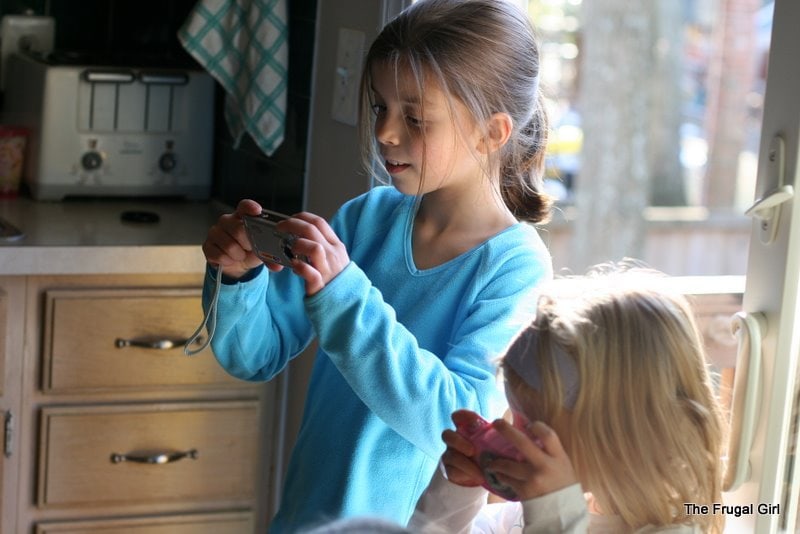 Zoe prefers to shoot using a pair of binoculars (backwards). "Mommy, is dis a camra?", she asked.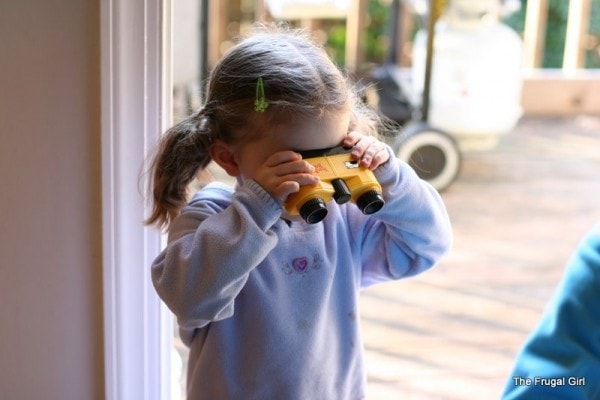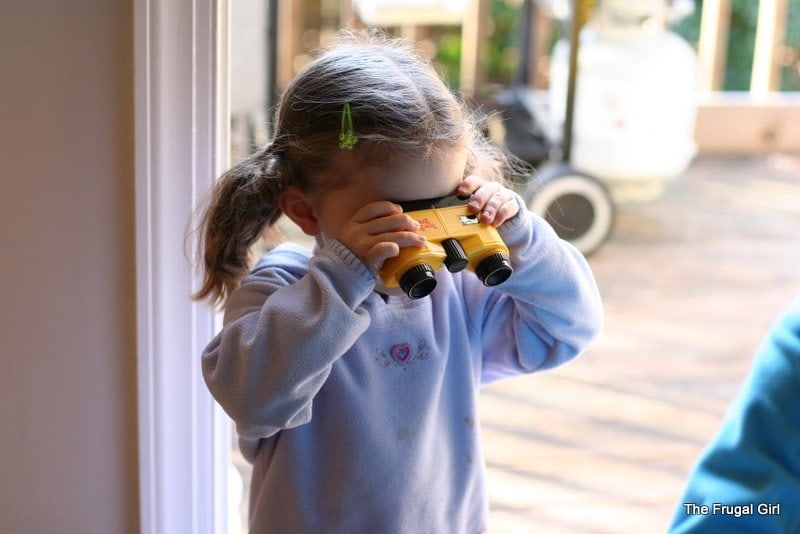 I said, "No, but you can certainly use it as one."
And so she did.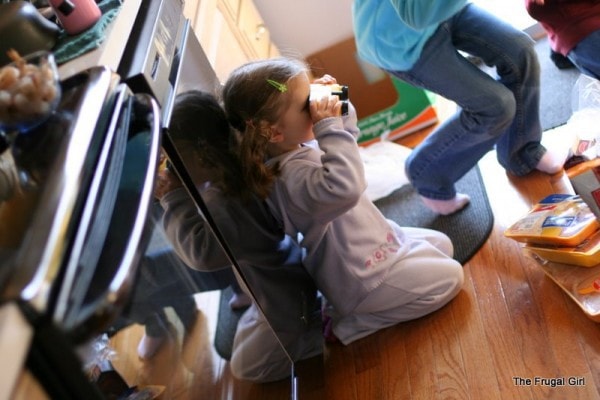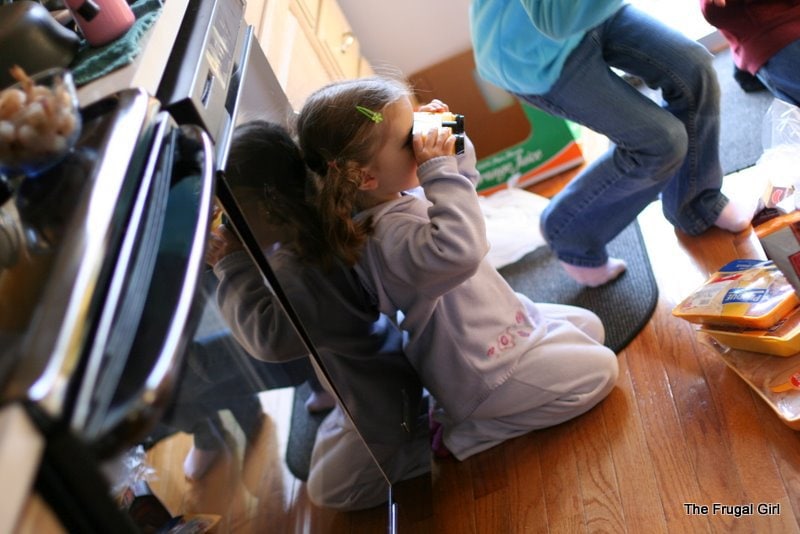 Sonia is into taking closeups, apparently.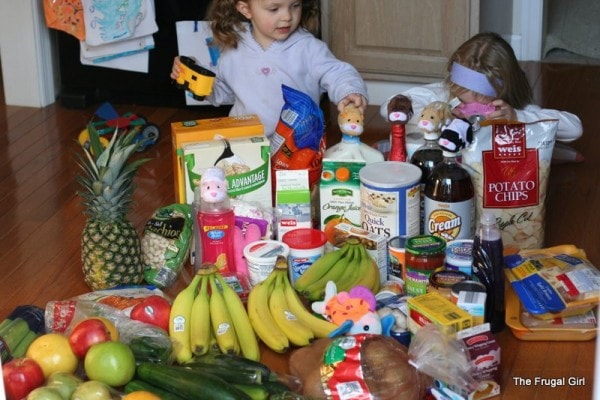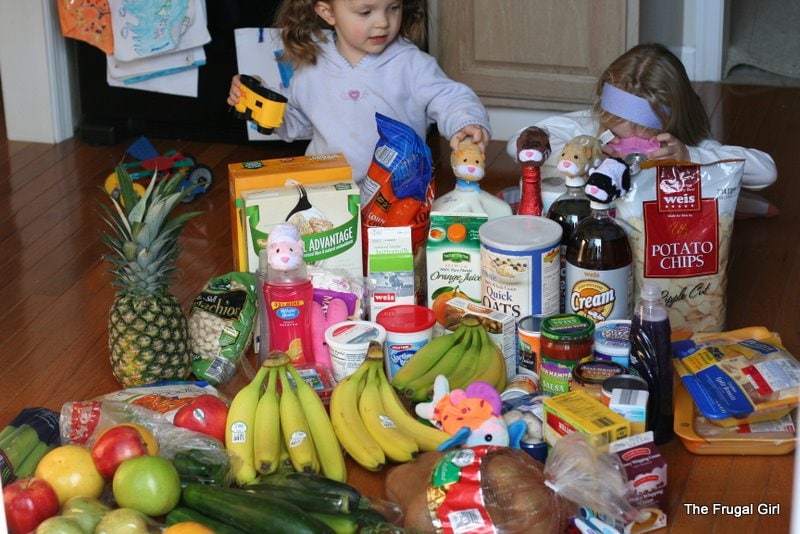 Oh, and I did remember to actually take a picture of the groceries. Here you go.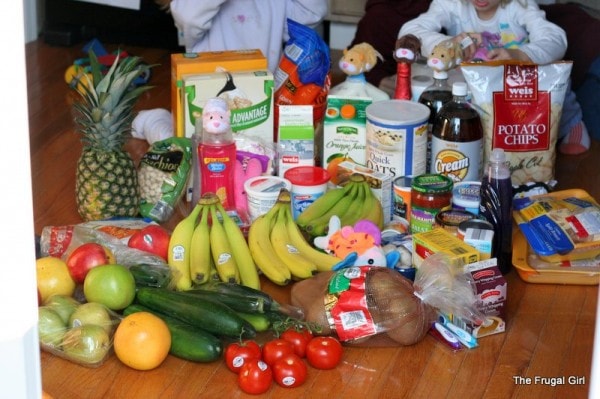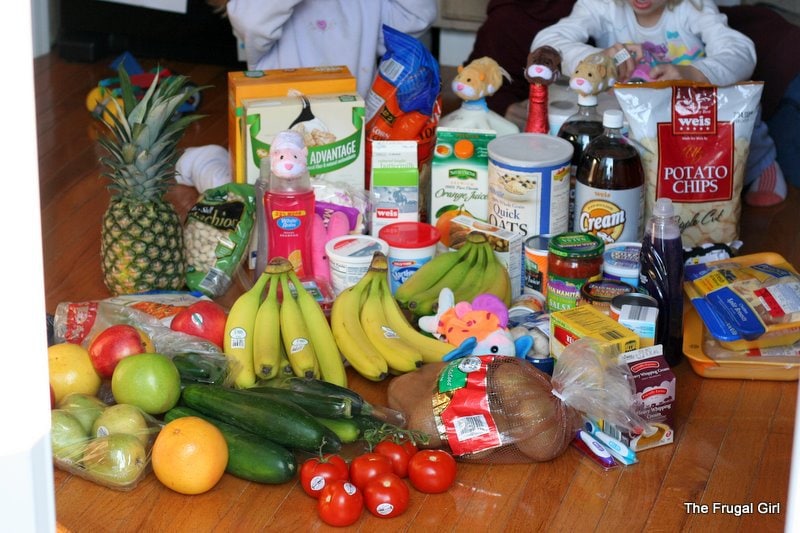 Joshua got his camera out at the last minute too, but somehow he escaped being caught on MY camera. 😉
I spent $33.25 at Weis, and $57.96 at Aldi, for a total of $91.21, almost $8 under budget.
Here's what we're eating for dinner this week:
Saturday
Sunday
We're having a potluck lunch at church, and then some snacky stuff for dinner
Monday
Fajitas made with grilled chicken, shrimp, peppers, and onions
fruit salad
Tuesday
Wednesday
Homemade Chicken Noodle Soup
green salad
Thursday
Ham and Mushroom Panini sandwiches (bumped from last week)
fruit salad
Friday
BBQ chicken pieces (using up some drumsticks from the freezer)
green salad
some kind of bread that I will decide upon later 😉