I took multiple photos again, since several of you said that was helpful.
First up, here's my meat purchases for the week…pepperoni for pizza, and an all-natural chicken ($1.49/pound, which isn't too bad for really good chicken).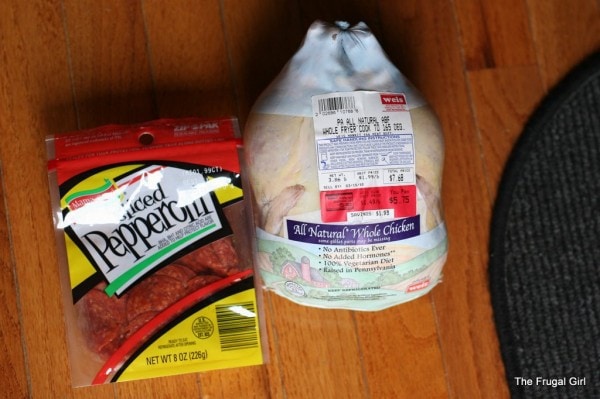 Here's my refrigerated stuff, which is all from Aldi. The red gallon of milk is for yogurt, and the other is for cereal and for cooking purposes.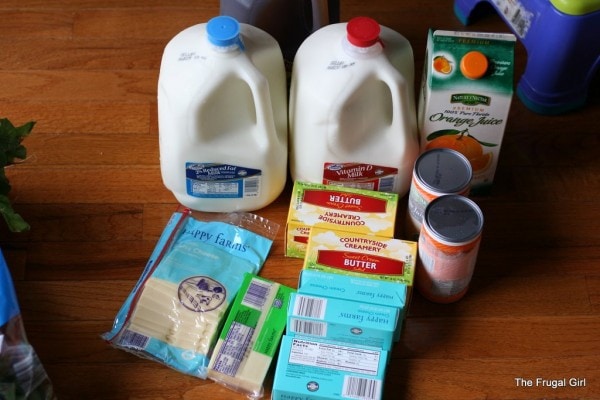 This is my produce (the leafy stuff in back is a bunch of radishes, which my kids are newly fond of).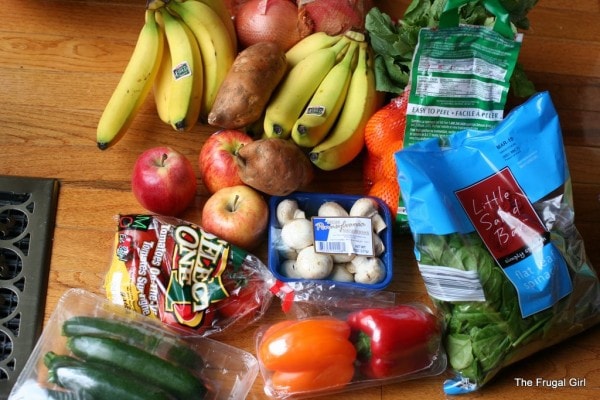 And here's everything else.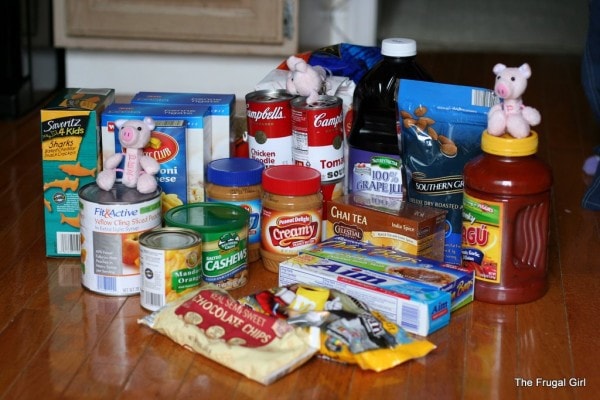 I spent $63.87 at Aldi and $39.24 at Weis, which brings my total to $103.11; almost on budget.
Breakfasts this week will be yogurt, bananas, muffins, toast, and oatmeal. Lunches will be homemade yogurt, yogurt smoothies, fruit, sandwiches, and leftovers as necessary.
Dinners will be as follows:
Saturday-My husband's family is coming over for another multi-birthday celebration (we have oodles of birthdays in February and March!), so we're not having our usual Saturday night pizza.
Penne Pasta and Shrimp in Pink Sauce
green salad
Sunday
We're visiting some friends after church, so I have no idea what we're eating! 😉
Monday-this meal got bumped from last week
BBQ Chicken
grilled vegetables
Cheddar Twists
Tuesday
Wednesday
Roasted whole chicken with stuffing
cranberry sauce
whatever produce needs using by then
Thursday
Friday
Cream of Mushroom soup
green salad